Deutsche Bank and HCL Technologies join forces to transform cheque processing operations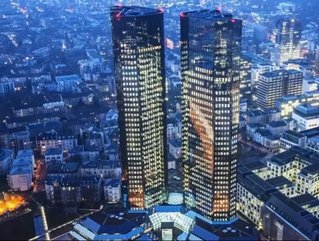 The German financial services company, Deutsche Bank, has partnered with HCL Technologies to digitally transform its cheque processing operations.
The technology firm will build the bank a cloud-based digital system for processing cheques that is fully scalable.
It is anticipated that the platform – which aims to reduce complexity and costs, and improve efficiencies – will go live next year.
"While cheques are still widely used around the world, the volumes across the industry are falling and processing them remains a labour intensive, highly manual task," remarked Shahrokh Moinian, Global Head of Cash Products and Global Transaction Banking at Deutsche Bank.
SEE ALSO:
"This strategic partnership is a great example where we are proactively responding to client needs and changing industry dynamics."
"We are turning a challenge of a commoditized product with declining volumes into an opportunity for innovation and creation of digital assets, which will ultimately benefit our customers."
"This is a significant milestone in HCL's long-standing partnership with Deutsche Bank," stated Rahul Singh, President of Financial Services at HCL Technologies.
"While banking is becoming increasingly digitised, processing cheques is still a paper-based process."
"HCL will leverage its engineering capabilities to build a digital, cloud-based, paperless platform which enables Deutsche Bank and other banks to benefit from efficiencies and deliver value-added services to their customers."