Gen Z and Millennials fear jobs being swallowed up by AI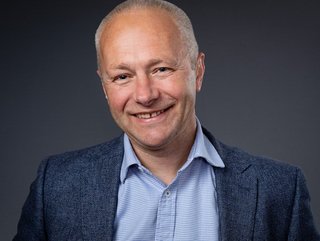 James Kelly, CEO and Co-founder of Corndel
The benefits of generative AI have been well documented over the past couple of years, but so have ethical implications and fears over job security
Companies have been investing in artificial intelligence projects for a number of years, but their employees weren't necessarily talking it around the water cooler.
However, thanks to easily-accessible tools like OpenAI's ChatGPT, the AI conversation has been amplified in recent months to a level that few could have predicted.
The benefits of this emerging technology – increased productivity, cost-cutting, time-saving – are now well-documented, so are fears over job security and the ethical implications.
On the flipside, countless experts have been keen to point out that AI will always require human input in order to fulfil its true potential.
Despite this, a first-of-its-kind survey carried out by the strategic skills provider, Corndel, has revealed the extent to which employees fear AI taking all or part of their job, with younger workers particularly worried.
More than three in five (61%) 18 to 34-year-olds believe AI will have consumed a quarter of their roles by 2033, while almost two in five (38%) Gen Z and Millennials think it will be doing at least half of their job in 10 years' time.
In producing its 'Better Decisions, Realised' report, Corndel surveyed 300 senior data leaders and 1,500 employees who work with data tasks.
Concerningly, 82% of all employees said they were yet to receive training in AI, a figure which rises to 96% for over-55s.
"Younger employees are already acknowledging the risks of being left behind by technology, which is shown in the large number of 18 to 34-year-olds who think their jobs are at risk from AI," says James Kelly, CEO and co-founder of Corndel.
"Only by implementing continuous skills development programmes to support lifetime learning among employees, as well as investing in technology and data infrastructure, can organisations empower their employees to leverage tech and data knowledgeably, confidently and effectively. This will fuel transformative change and drive successful performance."
Corndel research highlights data skills gap
Corndel's new report serves to highlight the role workplace training and development has to play in ensuring the data skills gap is closed and organisations can make data-driven decisions to drive growth and competitiveness.
More than nine out of every 10 (92%) employees who work with data tasks believe there exists a data skills gap in their organisation, while almost a third (32%) of data professionals report a significant gap.
Other findings include:
More than a third (35%) of data professionals believe the biggest impact of the data skills gap in their organisation is reduced efficiency and productivity
Almost half of senior decision-makers in data roles believe a lack of data skills is holding back their organisations' business transformation, with 37% identifying data literacy as a significant barrier to economic success
Professionals who work with data pinpoint an increased risk of errors and misinterpretation at work (32%), higher levels of stress among employees (29%), missed growth opportunities for their organisation (29%) and limited problem-solving capabilities (28%) as other key risks and threats to their organisation as a result of the data skills gap
Read the full report: Better Decisions, Realised
******
For more business insights, check out the latest edition of Business Chief Middle East & Africa and be sure to follow us on LinkedIn and Twitter.
You may also be interested in the Business Chief US website.
Please also check out our upcoming event – Sustainability LIVE in London on September 6-7, 2023.
BizClik is a global provider of B2B digital media platforms that cover executive communities for CEOs, CFOs and CMOs, as well as leaders in Sustainability, Procurement & Supply Chain, Technology & AI, Cyber, FinTech & InsurTech. We also cover industries including Manufacturing, Mining, Energy, EV, Construction, Healthcare and Food & Drink.
BizClik, based in London, Dubai and New York, offers services such as content creation, advertising and sponsorship solutions, webinars and events.