How can companies provide equal access to data and AI
By Gregory Herbert, Senior VP & General Manager EMEA, Dataiku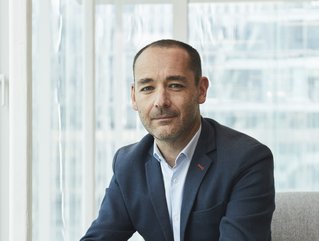 Gregory Herbert, Senior VP & General Manager EMEA, Dataiku
Gregory Herbert, Senior VP & General Manager EMEA at Dataiku on why business leaders should focus on upskilling when it comes to data and AI talent
In business, we all know about unicorns. The treasured fast-growth companies that pass the US$1 billion valuation threshold. When it comes to companies scaling AI, the two top barriers blocking the way are usually finding people with AI skills and identifying good business cases. Some companies try to hire people who have the skills and business acumen to overcome both. These people are the unicorns of the AI world. There's a reason the mean base salary of a senior data science manager is now US$280,000 — these AI unicorns are rare and don't come cheap.
However, there is also no need to engage in the battle for AI and data talent. Upskilling talent and nurturing these rising AI stars such as analysts is a proven alternative that is succeeding across industries: in fact, 85% of companies that have successfully scaled AI use interdisciplinary development teams. What it centres on is developing unicorn teams with a blend of talent, not battling it out for one or two high-value individuals. And this rests on creating equal access to data and AI.
When investigating the perceptions of AI amongst large organisations in EMEA, a survey revealed that eight-in-ten companies have data scientists that can work with their data to attain their business goals. This is very promising. But while nearly half of their business users have complete access to data and AI for this purpose, the other half have only basic or limited access.
This raises questions and concerns. Why is there a variation in the level of access to data and AI? And how can companies improve access?
The journey through organisational structures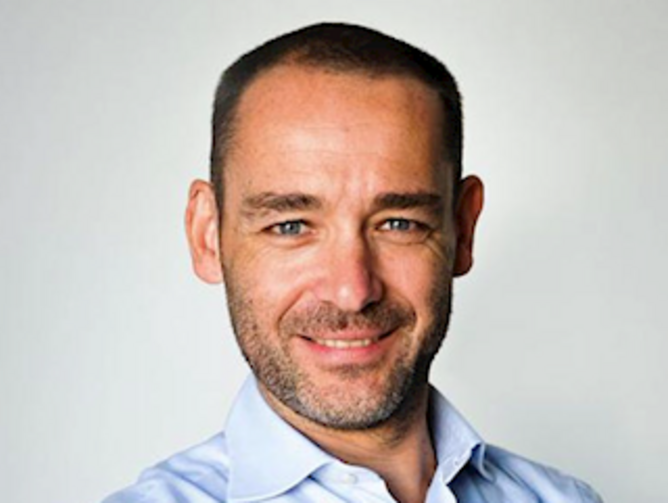 By creating equal access to data and AI, businesses can build unicorn teams, says Gregory
Kickstarting AI adoption – from siloed to a centre of excellence to hub and spoke
When beginning their AI journey, most companies start with a siloed organisational structure. Each team experiments with AI independently and there is minimal sharing of data, systems, and best practices. At this stage, the goal is to establish if there's enough AI value to invest further. If there is value, companies will realise there is also value in specialisation and developing a shared infrastructure that can reduce both costs and time to value. The first step to achieving this is implementing an AI Center of Excellence (CoE).
A CoE is a central hub of team members who develop and maintain AI products for various business units and functions. Its goal is to kickstart the adoption of AI within a company. This team needs to be made up of different and complementary talents, as its success rests on a business and tech collaboration and building unicorn teams.
These skill sets tackle a range of tasks, including managing a portfolio of AI products, keeping tabs on AI innovation, and growing AI champions in each business unit. A CoE is a pivotal step and helps to dictate funding levels, budgets, and if or when to migrate to another organisation structure.
If it achieves vast success in creating AI value, this can trigger AI distribution across the company. This is where centralisation begins to break down and functions are shared. While a reduction in power and control can have its cultural challenges, the AI's return on investment will usually go up as decentralisation takes place. This is because you're increasing the scope of data skills, knowledge and experience in the company.
This transition creates the hub and spoke structure, bringing together data teams and business teams: the hub comprises AI experts, the spokes, business units. Together, instead of communicating via product requests, they collaborate on product development. While the hub maintains many CoE responsibilities, ownership of AI products shifts to the spokes, who take on responsibility for generating its value.
Taking It further – a centre for acceleration and the embedded structure
While the CoE is set up for quick AI adoption, a center for acceleration spreads this adoption across frontline business users, taking the hub and spoke structure a step further. Through unfurling the role of AI product development across business units and functions, it helps to form unicorn teams in every spoke. With this structure, subject matter experts are armed with the tools to directly participate in AI development. This spurs on innovation, flexibility across business units and ROI.
And if businesses want to truly democratise access to data and AI, they can adopt the embedded structure. This is where only a few central shared resources and rules — such as Responsible AI guidelines — exist and data science is a part of every business unit and function. Digital natives such as Amazon, Google and Uber have always taken this approach. For older companies, it's a learning curve.
Integrating an AI platform
From data collection and analysis to training and experimentation, a common AI platform provides the means for interdisciplinary team collaboration across the entire production lifecycle. The majority (84%) of organisations from the EMEA survey say they are using low-/no-code solutions to make AI more accessible for their business users.
In order to thrive and achieve wide-scale adoption, the platform needs to be highly usable, so that workers of all skill levels want to use it, and efficient, so that it makes their jobs easier. If it enables both these outcomes, then it will increase user satisfaction with data workers and kickstart business adoption of the platform. If it's not achieving these results, employees may just revert back to how they've always done things.
Upping the upskilling
Just as the CoE acts as the jumpstart for a centre for acceleration to take over and foster AI growth and longevity, the same rings true for an initial adoption programme and an upskilling one. Adoption gets the ball rolling whereas upskilling programmes are designed to get 10 to 100 times more people involved in AI development through training domain experts on the frontline.
There are some managers who hold the view that upskilling simply gives workers the skills to subsequently take their knowledge elsewhere. But in fact, if employees feel they are not gaining these skills, they are also more likely to leave. What's the advantage in not providing new skills and the workers staying? In both contexts, upskilling remains the best strategy.
Guided by a common AI platform, companies can upskill either through an interdisciplinary approach, which groups workers with the same skills from different departments, or a functional one, which keeps workers in the same business function to develop together. The approach is dependent on business culture, size and timescale aims, with the end goal to create a sustainable community of learning, development and growth.
A virtuous AI cycle
Creating data and AI access is a process. This is all guided by a central AI platform that sparks adoption, builds unicorn teams and guides upskilling programmes.
It's telling that companies whose transformations succeed are nine times more likely than others to engage frontline workers in the transformation. Upskilling creates a virtuous cycle. The more you can democratise access to data and AI, the more you can develop AI skills, snowball awareness in the value of AI and create further upskilling. It's a sustainable system primed to drive ROI across the business.
******
For more business insights check out the latest edition of Business Chief Middle East & Africa and be sure to follow us on LinkedIn & Twitter.
You may also be interested in Business Chief US & Canada.
Please also check out our upcoming event - Sustainability LIVE in London on September 6-7 2023.
******
BizClik is a global provider of B2B digital media platforms that cover Executive Communities for CEOs, CFOs, CMOs, Sustainability Leaders, Procurement & Supply Chain Leaders, Technology & AI Leaders, Cyber Leaders, FinTech & InsurTech Leaders as well as covering industries such as Manufacturing, Mining, Energy, EV, Construction, Healthcare + Food & Drink.
BizClik – based in London, Dubai, and New York – offers services such as Content Creation, Advertising & Sponsorship Solutions, Webinars & Events.