How Darwinbox and Microsoft are redefining work in MENA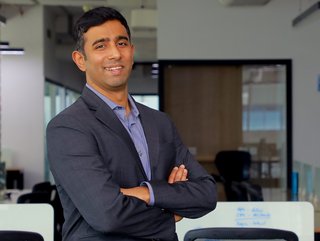 Jayant Paleti, co-founder of Darwinbox
Having recently opened a Dubai office, HR tech unicorn Darwinbox partners with Microsoft to empower organisations in MENA to enhance employee experiences
Fast-growing HR tech unicorn Darwinbox is partnering with Microsoft to help organisations across the Middle East and Africa (MENA) region deliver the very best employee experience.
The collaboration will include deep integrations between Darwinbox – whose cloud-based Human Capital Management (HCM) platform caters to HR needs across the entire employee lifecycle – and the Microsoft product ecosystem, as well as co-innovation on solutions to enhance employee experience.
Multiple lines of co-innovation will allow Darwinbox to deliver a radically unique and differentiated value proposition to its customers, with the leading HR tech platform adopting Microsoft Azure to enhance its HCM SaaS platform.
The mobile-first platform will therefore continue to enhance and personalise employee experience by bringing HR transactions and experiences into the flow of work with Dynamics 365 and Office365 platforms like Microsoft Teams, Viva, and Active Directory.
Darwinbox has leveraged Microsoft's PowerBI to further augment its AI-based predictive analytics engine, to build rich visual analytics dashboards, helping employees across customer organisations use data more effectively and power faster business decisions. Strategic product and engineering collaborations between the two companies will amplify innovation around workforce management, payroll management, benefits, talent management, and acquisition.
"As we align on the joint vision of helping our customers unlock new levels of employee experience and productivity, we're excited to co-innovate on multiple lines of IP development and take these solutions to our customers globally," Jayant Paleti, Co-founder at Darwinbox says.
Darwinbox tapping into EX spend in the MENA region
This comes as employee experience (EX) becomes increasingly important to companies globally, and HR tech spending continues to grow as organisations look to both simplify and enhance employee experience in the new post-pandemic hybrid world of work.
Darwinbox is one of the HR tech platforms benefiting from increased EX spend. The Singapore-headquartered company, which achieved unicorn status a year ago following a US$72m series D funding round, is aiming for 400% growth in MENA following the launch of a new office in Dubai three months ago.
Located at the Dubai International Financial Centre (DIFC) free zone, the office serves as a strategic hub for customers in the MENA region, among which are leading enterprises such as Noon.com, Masafi, Alef Education, Mobilly Infotech, Eyewa, Foodics, and select operations of the Lulu Group.
Recognising the UAE and Saudi Arabia as global leaders in digital transformation, co-founder Chaitanya Peddi says Darwinbox's new-age HR tech platform "understands the pulse of the region – be it culture, context or challenges" and will be a "technological catalyst helping regional enterprises manage their talent better and also empower them to fulfil their digital ambitions".