How to make the best business decision on adopting AI
By Tadhg McCarthy, Chief Design Officer at Elsewhen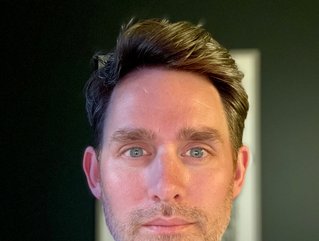 Tadhg McCarthy is chief design officer for digital product consultancy Elsewhen
Tadhg McCarthy of digital product consultancy Elsewhen on how plugins can make AI work best for your business at this tipping point for the technology
Generative AI has become something of an obsession for Big Tech this year – and no wonder. The November 2022 launch of OpenAI's next-gen chatbot ChatGPT is the sector's most seismic development since the launches of Google Search and the Apple App Store. Both are at risk from the disruptive impact of generative AI platforms like ChatGPT.
In the last few weeks alone, Open AI has launched a Chat GPT app on Apple's App Store. Meanwhile, Google has made a series of AI announcements ranging from its revamped AI-powered search engine to listing partnerships with brands including Canva, Dialpad, Jasper, Salesforce and Box, all integrating Google Cloud generative AI capabilities to supercharge their offering to users.
The real game-changer of recent weeks, however, are ChatGPT plugins. With Chat GPT having already amassed over 100 million users, plugins allow OpenAI to develop a powerful ecosystem of third parties. Already, the likes of Expedia, Klarna and Wolfram Alpha have joined the revolution to position ChatGPT as a core part of their user experience.
So how exactly might ChatGPT plugins affect Big Tech? Here are five possible scenarios competitors and collaborators should heed in the Big Tech battlefield ahead.
1
A dent in Apple's App Store dominance
Thanks to the plugins, ChatGPT is effectively becoming a self-service App Store, emerging as a powerful portal for digital interactions. Instead of users accessing apps one by one, Chat GPT's plugins streamline the process by bringing third-party capabilities into ChatGPT, allowing users to interact with them through natural language. By comparison, apps of an earlier era risk appearing siloed and outdated.
Of course, Apple has an incredibly robust OS/hardware infrastructure – the signature of its market-leading digital success. Open AI's decision to launch a Chat GPT app on Apple App Store acknowledges the App Store's enormous user base (Open AI is also planning a Chat GPT app for Android). However, there's no question that ChatGPT's shift towards plugins will demand a response from Apple when it plans future iterations of its App Store.
2
The end of Google's stranglehold on search
ChatGPT's plugins allow it to query both the web and private or company documents in real-time. This is a radical shift that gives users AI natural language access to all current data, both personal and public. In the direct firing line is Google Search. It remains to be seen whether Google's revamped AI-powered search engine - which will provide AI-generated summaries to search queries - and updates to its Bard chatbot are sufficient to compete with Open AI's ChatGPT and its plugins and with the AI-powered chatbot version of Bing.
3
Fast track growth for movers and shakers
During a recent TED Talk, OpenAI co-founder Greg Brockman gave a demo to show how quickly and efficiently startups can launch a plugin on their platform, heralding in a new dawn of supersized growth for businesses keen to embrace its capacity for transformation.
ChatGPT isn't the only AI-based solution moving in this direction, either. Amazon has just launched Bedrock, a set of generative AI technologies that will form part of its powerful AWS stable. Given Amazon's position at the nexus of e-commerce and cloud, Bedrock is another way companies of all sizes can upscale performance via AI. Meanwhile, as part of its Google Cloud generative AI partnerships announcement, Google reinforced its commitment to its open ecosystem approach, "bringing the best of Google's infrastructure, generative AI tooling, and foundation models to partners at every layer of the AI stack."
4
Competitive edge for data-rich collaborators
Platforms like ChatGPT are only as good as the information they ingest – even if they can access billions of data points. Businesses drinking from the same watering hole of publicly-accessible data thereby risk becoming commoditised.
As this happens, the real competitive edge will develop at the intersection of AI's capabilities with proprietary data. The sweet spot will be collaborative ecosystems where companies with shared interests pool their data to achieve unprecedented results. There is still some way to go before ChatGPT earns the trust of large corporations, but banks, retailers, and healthcare providers should keep on investing in proprietary data with an eye to this bigger picture.
5
An AI reality check
So-called "Godfather of AI" Geoffrey Hinton's recent departure from Google is a warning sign of growing anxieties around the rapid acceleration of AI's capabilities. Hinton quit over concerns that Google's fears about the impact of AI-enabled Bing on its search capabilities were impacting the company's previous "proper" stewardship of AI. Hinton's concerns echo those of Elon Musk, who regularly calls for better safeguards to control some of the negative implications of AI.
For the most part, Hinton and Musk are concerned about societal risks, such as privacy, deep fakes and the risk that AI might fall into the hands of malign actors; but businesses also need to guard against the unintended consequences that might undermine user experience.
At the recent Senate hearing on AI, OpenAI CEO Sam Altman described developments in AI as a "printing press moment" while calling for lawmakers to regulate AI to avoid causing "significant harm to the world." This cautious optimism is a sound mindset for businesses to embrace as well. Brands, relationships and trust are fragile assets that need protecting as the true potential of AI continues to reveal itself. Reports that a ChatGPT bug leaked user credit card details underline that this innovative tech needs to be embraced with caution – even while recognising its capacity for delivering sweeping change.
Tadhg McCarthy is chief design officer for digital product consultancy Elsewhen