G42, the company behind the world's largest AI supercomputer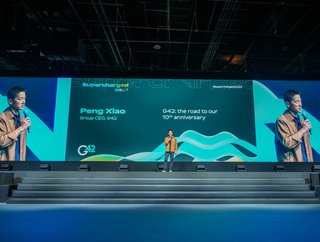 Abu Dhabi-headquartered G42 recently celebrated its fifth anniversary / Credit: G42
The unveiling of the world's largest supercomputer for AI training has put Abu Dhabi-founded G42 on the global map – so who are they and what's the goal?
The world of supercomputers may be bewildering for most business leaders, but a new breakthrough that has got the IT community excited could have a meaningful impact on every organisation looking to leverage big data and AI.
Condor Galaxy 1 (CG-1) is the first of nine interconnected supercomputers that promise to significantly reduce AI model training time – which could help develop new drugs, discover new materials, and even help in the fight against climate change.
This is another landmark for the UAE's digital transformation ambitions and AI leadership, having been the first country to appoint a Minister for AI and having the first dedicated AI university – Mohamed bin Zayed University of Artificial Intelligence (MBZUAI).
CG-1 is a collaboration between US-based Cerebras Systems and UAE-based G42 – the technology holding company that is pioneering AI and cloud in the region.
G42 may be well-known in MENA region technology circles but this latest breakthrough will no doubt put the Abu Dhabi-founded company on the global map.
G42 continues to lead on tech innovations
G42 has always championed AI and its potential to improve lives. The group works with both the public and private sectors to deliver innovative solutions via world-class infrastructure.
Formed just five years ago in June 2018, G42 has grown from a team of 30 to more than 22,000 – incredible growth fuelled by the transformative nature of AI technologies rapidly adopted around the world. In that time, the group has forged partnerships with the likes of AstraZeneca, AWS, Cisco, IBM, Illumina, Microsoft, Nvidia, Oracle, and Schlumberger.
G42 is currently made up of nine companies:
AIQ – a joint venture with energy company ADNOC looking to develop AI for the energy industry
Bayanat – geospatial intelligence from below ground to beyond the atmosphere
G42 Cloud – building the region's largest and most powerful AI cloud infrastructure
Hayat Biotech – solving life science challenges
Inception Institute of AI – applied research pushing the boundaries of AI expertise
Injazat – digital transformation, cloud and cyber market leader
Khazna Data Centers – commercial wholesale data centre solutions
M42 – tech healthcare company that is now the biggest in the Middle East
Presight AI – big data analytics powered by AI that recently enjoyed a successful IPO
The Condor Galaxy project falls squarely under the G42 Cloud umbrella, and its CEO Talal Al Kaissi.
Al Kaissi joined G42 almost three years ago (September 2020) and has been at the helm of G42 Cloud since January 2022. He described joining G42 as "a jump of confidence – not a leap of faith" after spending several years in the space sector.
He spent nine years in Washington at the UAE Embassy in the Trade & Commercial Office and was also tasked with the UAE Space Agency affairs, returning to Abu Dhabi in 2018 to take the role of Advisor – Special Projects with the agency.
However, he was tempted back into the private sector after what he described as several conversations with G42's "inspiring CEO" Peng Xiao.
Prior to joining G42 as Group CEO, Xiao spent three years as CEO of Pegasus and prior to that, 15 years as the CTO of MicroStrategy. He states that his mission is to "advance Artificial Intelligence from its current narrow scope to a much more generalised state, in order to exponentially enhance our cognitive abilities and turn profound global challenges into opportunities for humanity."
Condor Galaxy certainly seems a giant leap forward in that regard.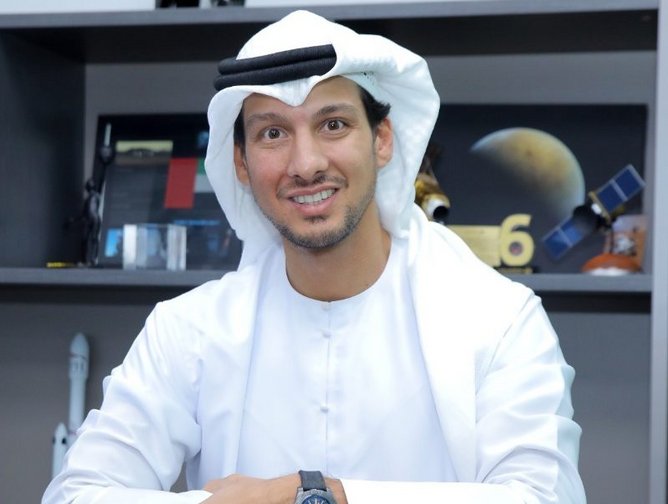 G42 Cloud CEO Talal Al Kaissi previously worked on UAE Space Agency affairs
The supercomputing power of Condor Galaxy explained
CG-1 will be joined by CG-2 and CG-3 later this year, with another six CGs being added in 2024, to create a supercomputer capable of an unprecedented 36 exaFLOPs.
Putting that into context, the first exaFLOP-class supercomputer launched in 2022 – Frontier – was developed by IBM and Cray has a capacity of 1.1 exaFLOPs.
Still confused as to what this means? Luckily, Nvidia explained this in a blog post in terms even a journalist can understand.
Imagine a billion people, each holding a billion calculators. If those people all pressed the equals sign at the same time, that calculation would be one exaflop.
Put another way, you would have to perform one calculation every second for 31,688,765,000 years to match what an exaFLOP supercomputer can do in a single second (according to Indiana University).

"Collaborating with Cerebras to rapidly deliver the world's fastest AI training supercomputer and laying the foundation for interconnecting a constellation of these supercomputers across the world has been enormously exciting," said Al Kaissi.

"This partnership brings together Cerebras' extraordinary compute capability, together with G42's multi-industry AI expertise. G42 and Cerebras's shared vision is that Condor Galaxy will be used to address society's most pressing challenges across healthcare, energy, climate action and more."

CG-1 is located in Santa Clara, California, and is available as a cloud service, allowing customers to access the supercomputer without having to manage or distribute models over physical systems.
"Delivering 4 exaFLOPs of AI compute at FP 16, CG-1 dramatically reduces AI training timelines while eliminating the pain of distributed compute," said Andrew Feldman, CEO of Cerebras Systems.
"Many cloud companies have announced massive GPU clusters that cost billions of dollars to build, but that are extremely difficult to use. Distributing a single model over thousands of tiny GPUs takes months of time from dozens of people with rare expertise. CG-1 eliminates this challenge.
"Setting up a generative AI model takes minutes, not months and can be done by a single person."
G42 and Cerebras say they are democratising AI by enabling simple and easy access to the Condor Galaxy and that this should also fast-track AI projects globally.
******
For more business insights check out the latest edition of Business Chief Middle East & Africa and be sure to follow us on LinkedIn & Twitter.
You may also be interested in Business Chief US & Canada.
Please also check out our upcoming event - Sustainability LIVE in London on September 6-7 2023.
******
BizClik is a global provider of B2B digital media platforms that cover Executive Communities for CEOs, CFOs, CMOs, Sustainability Leaders, Procurement & Supply Chain Leaders, Technology & AI Leaders, Cyber Leaders, FinTech & InsurTech Leaders as well as covering industries such as Manufacturing, Mining, Energy, EV, Construction, Healthcare + Food & Drink.
BizClik – based in London, Dubai, and New York – offers services such as Content Creation, Advertising & Sponsorship Solutions, Webinars & Events.
​​​​​​​