Abu Dhabi's Presight AI IPO shows appetite for technology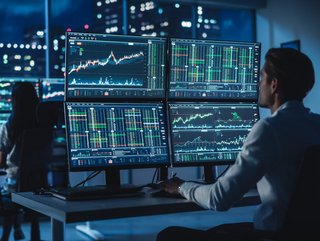 Presight AI, part of G42 Group in UAE, has its IPO oversubscribed 136 times / Getty Images
Presight AI, part of G42 Group in UAE, has its IPO oversubscribed 136 times, showing the appetite for AI technology and listings in the region
The appetite for AI shows no signs of being satisfied. While tech titans like Microsoft, Google, and Meta battle it out for supremacy in the generative AI space led by ChatGPT, it seems everyone wants a slice of the AI pie.
Proof of that pudding lies in tne recent IPO of Abu Dhabi-based Presight AI, which was oversubscribed 136 times for the not insignificant US$496 million being offered. And that was excluding the commitment from cornerstone investor International Holding Company PJSC.
"We are delighted that Presight AI's IPO has been met with overwhelming interest from both retail and professional investors," said Thomas Pramotedham, CEO of Presight.
"The significant oversubscription is a testament to investor confidence in our company's growth strategy and ability to create value for shareholders. The IPO will help us capitalise on significant potential for market growth as demand for big data analytics powered by AI continues to grow across multiple sectors."
Subscriptions ended 17 March and shares are expected to be listed on the ADX (Abu Dhabi Exchange) on 27 March.
Presight AI was founded in 2020 and is part of G42 Group.

IPOs may be receiving a lukewarm reception in other parts of the world but the appetite in the Middle East appears to buck that trend. That is certainly the case with Presight and there are high hopes for other Middle East IPOs in the pipeline.
Presight AI is a UAE tech success story
The presight.ai website lists public services, finance and sports as core areas opf the business, with climate, infrastructure and education as priority verticals.
The company has around 280 employees and more than 100 AI models, with 100 million daily users.
G42 is a UAE homegrown success story. Formed in 2018, the driving goal was to champion artificial intelligence to unleash innovation and progress for every industry and society worldwide.
As well as Presight, G42 companies include:
42X Fund – a growth equity partner for tech companies.
AIQ – a joint venture with energy giant ADNOC.
Bayanat – surveying technology providing 'geospatial intelligence'.
G42 Cloud – building the region's cloud infrastructure.
G42 Healthcare – transforming healthcare with technology.
Hayat Biotech – life sciences innovation.
Inception Institure of AI – researching AI applications.
Injazat – digital transformation, cloud and cyber security.
Khazna Data Centers – commercial data centre solutions.
G42 is led by Group Chief Executive Officer Peng Xiao, a seasoned technology and business leader with 24 years of experience. He began his career as CTO at MicroStrategy in 1999, where he remained for 15 years before joining Pegasus as CEO before taking his current role in 2018.