Dual skillsets are critical in the modern-day workplace
By James Kelly, CEO of Corndel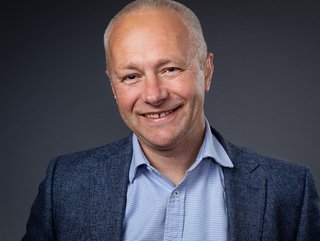 James Kelly, CEO and Co-founder of Corndel
Employees need greater technical and human skills to thrive in today's tech-dominated, flexible working environments, argues James Kelly, CEO of Corndel
The world of work has changed dramatically over the past few years. Alongside planned business transformation programmes, business leaders and employees alike have been propelled to adapt to lightning-fast change, from remote working to rapid uptake of AI tools, to recruitment and retention difficulties, and the dust is still settling for many organisations.
For our Workplace Training Report, we spoke to HR leaders and employees across the UK about their needs - and their concerns - in this quickly evolving landscape. Employees now need greater technical and human, or 'soft', skills to thrive in tech-dominated modern flexible working environments. Today's team and department leaders need to be proficient in both making data-driven decisions and in human skills, such as actively listening to their teams and acting with empathy.
The growing demand for human skills in our digital workplaces
While the government is delivering in some areas to promote the development of key skills to future-proof the economy, organisations across all sectors have a collective responsibility to ensure their workforce is equipped with these skills to be able to perform successfully in their roles, and to deliver against the organisation's objectives.
For organisations to retain their valuable talent, today it's imperative they foster empathetic management teams who are well-equipped with an abundance of deeply human skills as well as up-to-date technical skills. Upskilling teams with human skills brings tangible benefits into organisations such as improved productivity, higher staff retention, authenticity and engagement, and improved staff wellbeing. It isn't enough for a modern manager to simply be a smart communicator; they need to master many skills, including active listening and adaptability.
Our poll of 500 HR leaders highlighted a lack of management and data expertise as the main skills gaps facing employers today. Management skills specifically for hybrid working were said to be a shortage for 36% of HR leaders, while over a third of HR leaders identified data and digital skills as a key shortage.
Accidental managers
One of the Workplace Training Report's findings was the increase in 'accidental managers'. Over the last few years, many employees have been promoted beyond their expectations and normal career trajectory due to the crisis in recruitment, the so-called 'great resignation' and fast-paced changes in the workplace during COVID-19. This means much of UK business is being managed by those who either never saw themselves in this role, or those who are there a lot sooner than they expected.
For this group of managers, upskilling is essential to ensure they are supported into their new roles, and are equipped with the skills to support their teams and direct reports.
Gen Z need upskilling too
Earlier on in their careers, new starters also need training and development to ensure they have the skills needed in today's workplace. Many employers acknowledge they have high expectations for these recruits to come ready-equipped with the digital, technical and human skills needed to thrive in the workplace, particularly when it comes to university graduates. But many employers are now recognising that investing in early career development post-hire is also an effective way to acquire these skills - and is often a necessity to ensure graduates can perform well in their roles in the world of work.
Leadership and management training is critical in our changing workplaces
Organisations that do not invest in their people across all career stages will not hold onto their best talent. Providing employees with opportunities to continually learn and develop is critical to any business growth strategy and essential for retaining a competitive edge. And with the ongoing recruitment crisis, 'growing your own' talent has never been more important.
Rewards aren't always financial
Crucially, our survey of 2,000 UK employees found 60% of employees said they would be more likely to go for a role which offered a personalised professional development and career progression plan, even when another job offered a slightly higher salary. The survey compared a role at £35,000 with personalised professional development and a career progression plan, with an identical one at £37,000, but without the development and progression opportunities.
The research also revealed 83% of employees feel that professional development in the workplace made them feel more valued at work - which is critical for both workplace wellbeing and job performance.
Continual learning and development
In our fast-evolving workplaces, employers need to consider investing in continuous learning and development programmes for their teams. Strategic skills partners, such as Corndel, can provide high impact programmes that are tailored to organisations' individual needs, whether its leadership and management training, specific data and digital skills programmes, or learning and development solutions to address specific organisational needs.
James Kelly is the CEO and Co-founder of Corndel