Top 10 female HR execs leading Saudi's workplace transition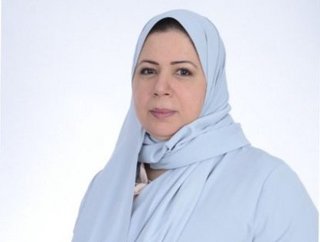 Under Hayfa Abuzabibah's HR leadership, Al-Dabbagh Group was crowned the 'best place to work' in Saudi Arabia in 2023
As Saudi pushes for more nationals and women in the workplace, all eyes are on the Kingdom's HR leaders. Here, 10 female HR execs leading the transition
In the post-pandemic age of talent shortages and spotlight on culture and engagement, the role of the HR leader has becoming increasingly key.
This is especially true in Saudi Arabia where the workplace is changing rapidly. As diversification away from oil and digitisation accelerates pace, the way people work in the country and the skills needed are changing fast.
Vision 2030 is the driving force behind recent reforms, pushing the Kingdom towards a diversified economy and increasing both nationals and women in the workforce.
As leaders in human capital, these top 10 female HR executives are inspiring real change in the Kingdom – implementing initiatives and solutions, transforming organisational design, fostering positive work environments, and mentoring talent to ensure the organisations they work for and with gain a competitive advantage in hiring the right people (and retaining them).
1
Executive Director of HR
Saudi Aramco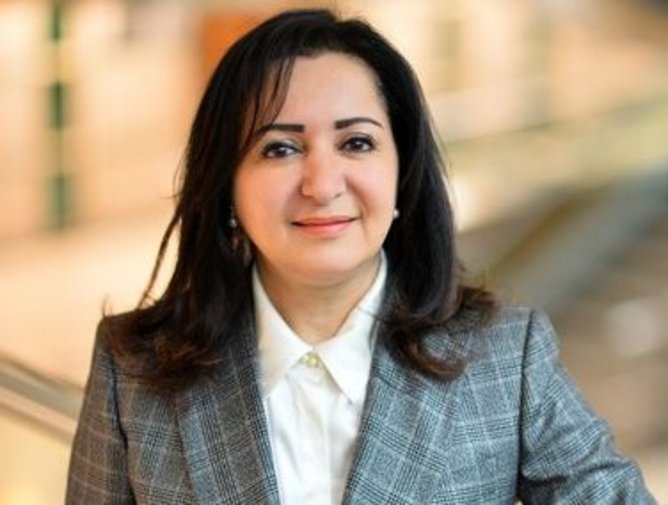 Huda Al-Ghoson the first woman to be named a permanent executive director in Aramco history
As executive director of HR at state-run Saudi Aramco, the largest company in the Middle East and one of the world's largest companies by market cap, Huda is credited with being the first woman to be named a permanent executive director in the oil giant's history.
It's a first that has earned her a position in the Forbes' top 100 most powerful women in the Arab world.
Huda joined Aramco in 1981 and worked her way up the ranks to CHRO, a role she assumed in 2015, and where she is responsible for all programmes entailing workforce planning, recruiting, training and development, as well as retention, services and legal relations coordination – overseeing a workforce of 66,000 employees.
Under her leadership, Aramco has increased its recruitment of women by 20% over the past few years, with female employees currently accounting for 8% of the workforce.
Her work is not only limited to Saudi Aramco. Huda is also a member in the board of trustees at the Arabian Society for Human Resource Management, is part of two consultative committees at the Saudi Electric Company, and is a board member of the General Organisation for Social Insurance.
She has a BA in English from Riyadh's King Saudi University.
2
Chief Omnipreneurship Officer, People & Culture
Al Dabbagh Group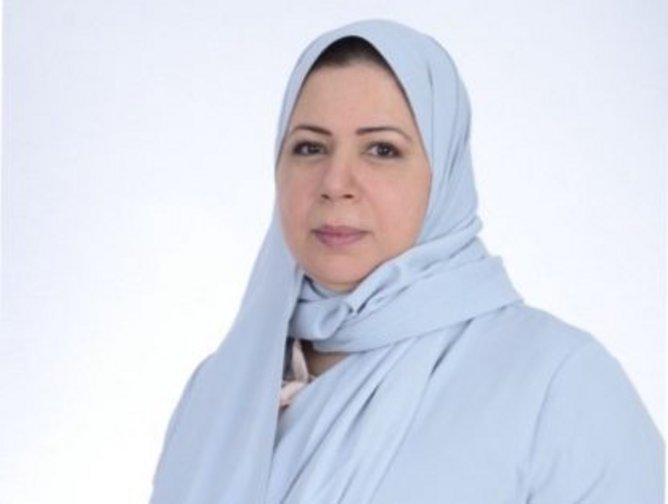 As Chief Omnipreneurship Officer, People & Culture, Hayfa Abuzabibah has been instrumental in building t Al-Dabbagh Group into Saudi's best place to work
Leading HR for nearly four years at Al-Dabbagh Group, a Saudi conglomerate with 15,000 employees across 84 companies in 22 countries, Hayfa has been instrumental in building the Saudi family-owned Group into a workplace where culture takes centre stage.
As Chief Omnipreneurship Officer, People & Culture, Hayfa delivers the Group's unique culture, called 'Omnipreneurship', which is made up of three principles (giving, earning, sustaining), five values (integrity, passion, respect, forward-thinking, teamwork) and 10 golden rules.
Under her HR leadership, the group has garnered numerous accolades, including being listed in Newsweek America's Most Responsible Companies in 2021, and being crowned the 'best place to work' in Saudi Arabia in 2023 by Great Place to Work – with the firm recognised for its efforts towards 'creating and fostering a positive working environment for all'.
Passionate about advocating for female participation in the workforce, and an international speaker, Hayfa has been instrumental in expanding women's access to leadership positions in the Group, with the Group's construction business, Red Sea International witnessing a 58% increase in the percentage of female colleagues since 2017.
A specialised HR professional, Hayfa has more than two decades of experience with a particular focus on strategic, transformational and agile HR, and has worked across multiple industries including financial, real estate, retail and automotive.
Hayfa, who holds an Executive MBA from Hult International Business School, spent more than a decade at The National Commercial Bank, where, as a senior manager in HR, she designed and launched leadership development framework, designed incentive plans, and identified cost optimisation opportunities in personnel policy and practices.
Among her many other HR accomplishments, Hayfa has launched workforce planning processes, revamped hiring and onboarding policies, developed executive development initiatives, launched leadership frameworks, and designed new performance management processes.
3
Head of People & Change Advisory
KPMG, Saudi Arabia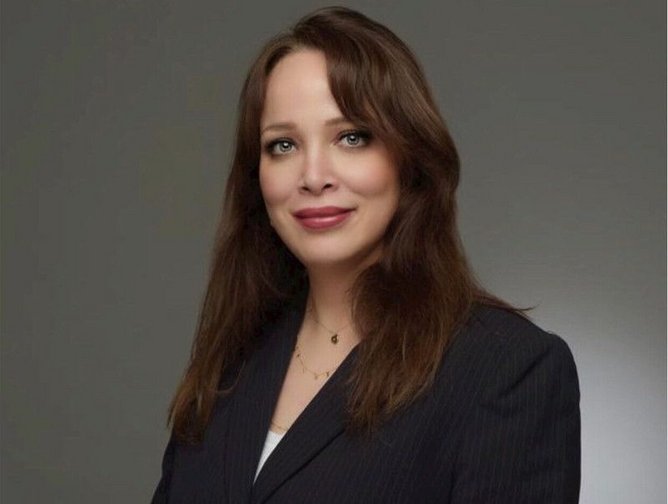 An expert in people and change, Seasoned consulting leader Niam has led the people and change advisory at KPMG, Saudi Arabia since 2021
Seasoned consulting leader Niam has led the people and change advisory at KPMG, Saudi Arabia since 2021.
An expert in people and change, with nearly two decades of experience in management consulting, Niam has built strong relationships with public officials and C-level executives, advising them on their people strategies, including how to align human capital to business strategies.
She has deep expertise in transformational leadership, change management, executive, coaching, talent management and succession planning, and has delivered more than 1000 sessions of executive coaching – with a focus on high-performance, cultural integration, behavioural change, and alignment of purpose, values and business strategy.
Prior to joining KPMG in 2021, she worked for global consultancies including Korn Ferry, where she served as Partner; at PwC Middle East, where she was Director of People and Change working closely with the public sector practice; and Deloitte, where she occupied the role of North Central Human Capital Champion for Deloitte US firms and was responsible for standardising the application of Deloitte;'s People Method Library across the northern US states.
Among her many significant achievements, Niam acted as a core team advocate for the Avian Influenza pandemic preparedness and response planning initiative at the White House during President Bush's Administration.
Niam, who earned her master's degree in Psychology from Harvard University, is a frequent speaker and panellist on the trends shaping the future of HR and has more than 20 publications in the field of organisational development, succession planning and talent management planning.
4
Chief HR Officer
Saudi Stock Exchange (Tadawul)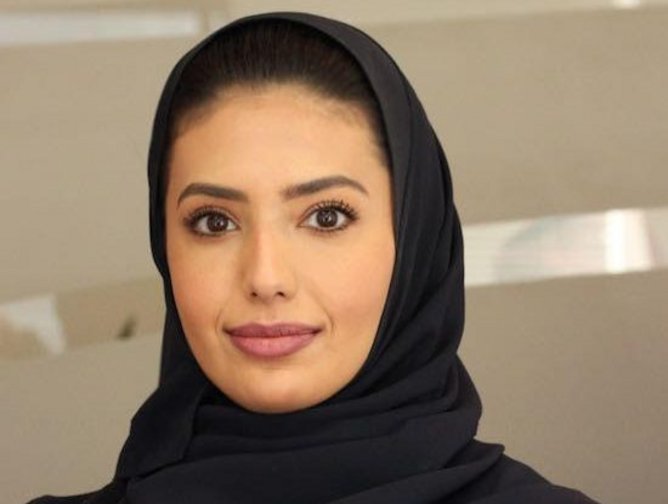 As Chief HR Officer for the Saudi Stock Exchange, Maha AlBesher oversees talent management, learning and development, leadership development, reward strategies for some 500 employees
Recently named in the inaugural annual Women Leaders List by the World Federation of Exchanges, Maha Albesher has led the HR department at Saudi's Stock Exchange (Tadawul) for the last two years.
Along with responsibility for designing and developing HR strategies, and driving culture and goals, Maha oversees talent management, learning and development, leadership development, reward strategies for the nearly 500 employees at Tadawul.
Maha has wide experience in HR development, corporate communications and leading fintech initiatives.
Prior to joining Tadawul in 2018, she spent seven years at Saudi Payments, the only payment system in the Kingdom that operates under the Saudi Central Bank, where she was responsible for HR, facilities and administration, procurement and corporation communications. She was also fintech lead at the Saudi Central Bank where she conceptualised and built the FinTech Saudi event.
She has a degree in economics from King Saud University and a master's in HR.
5
Chief Human Resources Officer
Saudi British Bank (SAB)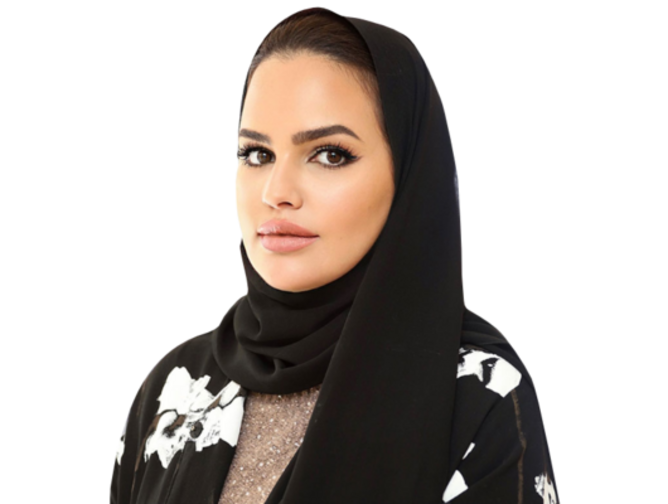 During her 14-month tenure as CHRO of SAB, the bank has launched a Digital Academy
As CHRO at SAB since 2022, Rania is responsible for more than 5,000 employees at one of the five largest Saudi banks and holds a pivotal role in implementing the bank's strategy and maintaining its leadership in empowering women in the Saudi market. The bank has since raised its female senior management percentage to 42%.
During her 14-month tenure as CHRO, the bank has launched the SAB Digital Academy, a pioneering community project designed to increase human capital entry into the labour market, encourage the ambition of youth, and supply the financial sector with talent.
An experienced senior HR executive with more than a decade of industry experience, and a demonstrated history of working in the banking sector, Rania began her career in recruitment and talent management at Saudi British Bank and has occupied various key positions. Among these – senior manager in organisational development, head of HR at SAB Takaful, and as Deputy to the CHRO, during which time Rania spearheaded a number of pilot programmes.
She holds a Master's in HR Management from Brunel University, London, and numerous HR accreditations, including CIPD and CLP, as well as executive education from INSEAD and Harvard Business School.
6
Chief People Officer
IKEA Saudi and Bahrain
In 2022, Esraa Al Sharief became the first and youngest female to ever be in top management within IKEA Saudi and Bahrain
Recognised by the Economic Times as one of the top 50 most iconic and influential HR leaders in the Middle East, Esraa has played a key role during her 14-year career in creating multiple successful stories through leading organisational transformations and change management initiatives.
With experience across different industries, including banking, real estate, education, tourism and retail, and sectors (from government to private), Esraa has served as HR executive for large organisations across the Kingdom, including Islamic Development Bank, Emaar, Waad Holding Company and for the Ministry of Tourism of Saudi Arabia.
Among her many achievements, Esraa led the transformation of the Ministry of Tourism's organisational redesign, along with creating new frameworks for recruitment, performance management, onboarding and compensation.
Appointed Chief People Officer of IKEA in 2022, she became the first and youngest female to ever be in top management within IKEA Saudi and Bahrain.
As someone whose first managerial role was aged 24, Esraa now uses this experience to empower youth and in particular female talent and has recently earned her coaching stripes with ICF accreditation.
Throughout her career, she has head up female-focused committees, including the Women Advancement Committee at Emaar, The Economic City and has worked to create an environment that welcomes and encourages gender equity by creating job opportunities, enduring career growth accessibility for all, and adjusting policies for a better engagement and wellbeing.
7
Group Chief HR Officer, ROSHN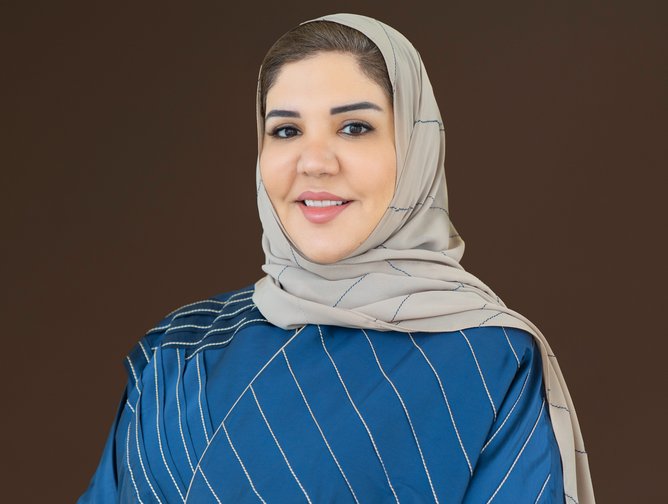 Nasreen Al-Dossary is responsible for leading the organisation strategy at community developer ROSHN
As Group Chief HR Officer and a member of the executive leadership team at real estate developer ROSHN for the last seven months, Nasreen is responsible for leading the organisation strategy, which includes developing strong talent and leadership, effective organisations, strategic capabilities and an engaging culture and work environment.
Community developer ROSHN has been recognised as one of Saudi's top 10 employers in the country.
A highly accomplished senior executive with more than two decades of experience in people management, change management, leading strategy and enhancing cultural diversity, Nasreen has a proven track record of success in developing efficient policies and procedures and implementing HR strategies for leading organisations, including JPMorgan and Saudi Investment Bank.
Prior to joining ROSHN, Nasreen held the role of Chief HR Officer at the Saudi Investment Bank in Riyadh and has also held senior HR leadership and consulting roles at JPMorgan, Tatweer Educational Transportation Services, and AGFUND, and has worked in management consultancy for firms including Saudi Aramco.
As well as earning her master's degree in business administration from the University of hull, Nasreen holds various certifications from prestigious business schools including INSEAD.
8
CHRO
Transformation Advisor, Speaker, Coach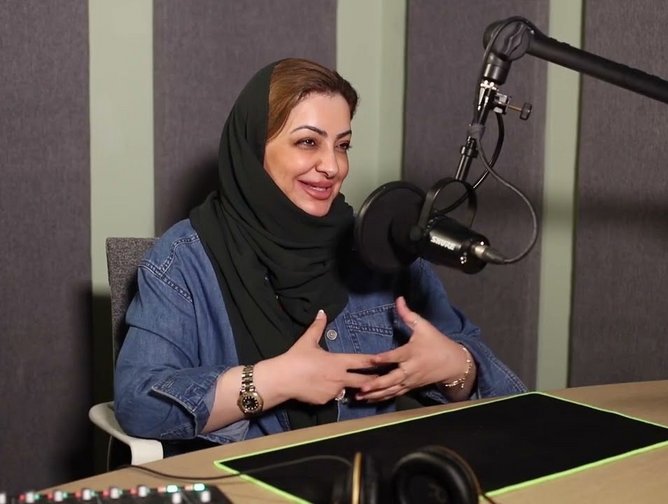 Najla AlSaif has has been instrumental in contributing to the strategic development of human capital in the country
With more than 15 years in the HR industry, Najla has accrued an extensive array of industry skills, with specialisation in competency development, organizational restructuring, success planning, leadership development, change management, HR strategy, and mentorship, among others.
In last role, as CHRO at Tanmiah Food Group (a subsidiary of Al Dabbagh Group) Naila led HR for the company's more than 2,800 employees across seven countries, and she has also worked in HR management for leading companies across the Kingdom, including SAGIA, HRDF, AstraZeneca and the Synergist Group.
Among key roles, Najla served as Director of Evaluation and Development of the Women's Work Program at the Human Resources Development Fund, where among other achievements, she established a Women's Work social network to encourage HR managers in the private sector to hire more women and aided in job creation for Saudis.
She also served as executive director of strategy and enablement at the National Center for Performance Measurement and was an advisor to the Vice Minister at the Ministry of HR - consulting on disabilities and social development initiatives and overseeing the delivery of various projects.
She has been instrumental in contributing to the strategic development of human capital, mitigating public-private partnerships for implementing HR programs at ministerial level and participating in policy making to direct organisations to fully capitalise on their human resource.
Najla has a degree in Psychology and is a CIPD-certified coach.
9
HR Leader
Nahdi Medical Co
A passionate and experienced HR practitioner, Ruba Jamjoon runs her own HR consultancy working with organisations across Saudi Arabia to help them build a diverse workforce and transform their human capital strategy. Furthermore, for the last three years, she has served as HR Director for Nahdi Medical Company.
Prior to this, she spent 17 years at Procter & Gamble, where she was one of the first women to join the firm in Saudi, and where she played a critical role in various HR roles including as HR Associate Director. In this role, she was responsible for the HR strategy for Saudi covering everything from recruitment to learning and development, organisational design to government relations.
Under her HR leadership, P&G Saudi introduced numerous social and training initiatives, upped both retention and morale, and increased its female hires to 50%. And in 2017, Ruba was recognised for her inspirational leadership at P&G's Global Diversity and Inclusion Awards – specifically for progressing diversity and inclusion through innovation, value cration, and inspirational leadership.
Considered a pioneer for female empowerment, Ruba has spent many years coaching female employees and their managers on how to be more effective and juggle priorities.
She has a degree in Computer Science from King Abdul Aziz University.
10
Senior HR Director
DHL Express Saudi Arabia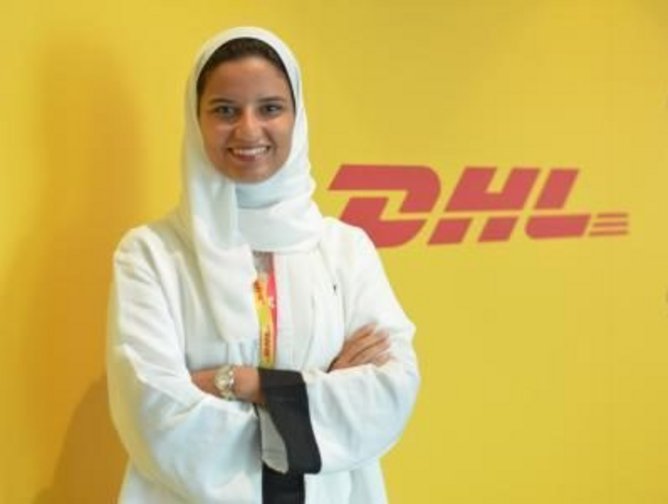 Nada Al-Tamini is the first female head of the HR department at DHL Express Saudi
The first female head of the HR department at DHL Express Saudi, and first Saudi female to the company's board of directors, Nada runs the department that supports more than 1,400 employees from 22 nationalities across the Kingdom.
Joining DHL Express in 2015 as an HR officer, Nada has risen through various positions in the HR department, becoming deputy to the former Senior HR Director in 2019 before taking the department's reins in October 2020.
Nada, who holds a BA in Business Administration, has held various HR positions, and played a key role in leading game-changing projects in the Kingdom, including improving medical insurance to cover family members, financing HR, and supporting the Saudi nationalisation scheme.