Top 10 female leadership firsts in Saudi Arabia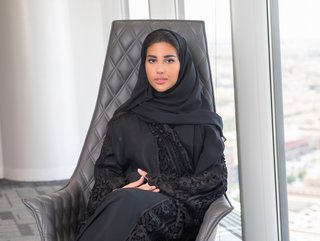 Esraa Al-Buti, EY Tax Partner / Credit: EY
As Saudi seeks to boost the role of women in business as part of Saudi Vision 2030, we celebrate 10 female leaders who have made history in the Kingdom
In the last few weeks, Saudi Arabia has scored a hat trick of female firsts – the first female international referee appointed by FIFA, the first female astronaut into space, and the first female train drivers.
This push for female representation across the Saudi workforce and empowerment of women more generally is seen as key to the Kingdom's modernisation as part of its Vision 2030 economic diversification plan.
Saudi is focused on raising the share of women in the workforce from 22% to 30% in the next seven years – something that is not just great for women, but for wider society with a recent PwC report finding that this could raise the MENA region's GDP by up to 57 per cent, or $2 trillion.
The Kingdom is actively encouraging women to take on leadership roles across various industries and organisations have also responded with dedicated leadership programs for women and internal quotas for female representation.
Saudi's stock exchange (Tadawul Group) is a case in point, with female employees now representing 26% of the group's total employee base and women holding many strategic roles, including Sheila Al-Rowaily, who, last year, became the first woman in the history of the Kingdom to serve on the board of directors of the Saudi Central Bank (SAMA).
Al-Rowaily is among a growing number of women taking on senior leadership roles in the kingdom and across the Gulf region and is also one of a growing number of 'female firsts' in leadership roles in the country.
In the lead-up to International Women's Day (March 8), and to mark Saudi Founding Day today (February 22), we chart 10 women who have made leadership history in the Kingdom.
1
First female board member of Saudi Central Bank (SAMA)
CEO, Wisayah Global Investment Management Company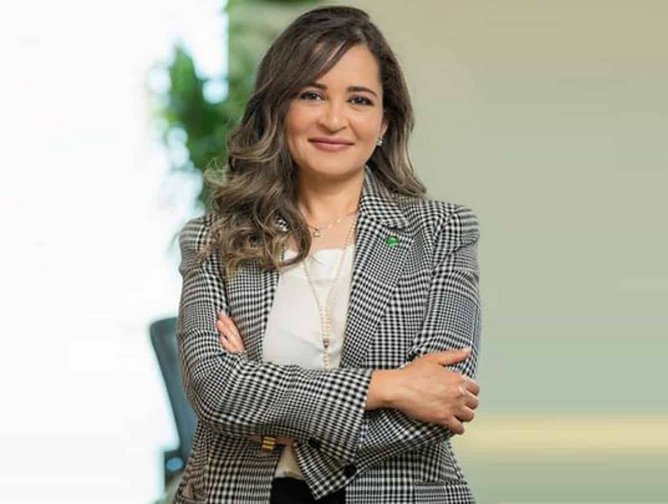 Sheila Al-Rowaily
As a 20-year veteran of Aramco, having joined the world's largest oil-producing company in 1998, Sheila Al-Rowaily had held various leadership roles across finance, investment, and risk, planning and energy, in Saudi, the wider Gulf region and in Aramco's offices in Texas, US, including as treasurer for the oil giant and as director of the investment management department.
She has undertaken many complex projects during her time at Aramco including launching Wisayah, which invests Saudi Aramco's pension funds, and long-term investment portfolios, and of which she has served as CEO since 2019. As a member on the DEI steering committee, she has been instrumental in helping shape company policies and advocates for more women in leadership roles.
And Sheila herself has recently become the first woman to be appointed to the board of the Saudi Central Bank, following a royal decree issued by Saudi Arabia's King Salman.
Sheila, a Sloan Fellow, has an MBA from the MIT Sloan School of Management and an MBA in finance from the American University of Beirut.
2
First woman to chair Saudi's Stock Exchange Tadawul
CEO Tadawul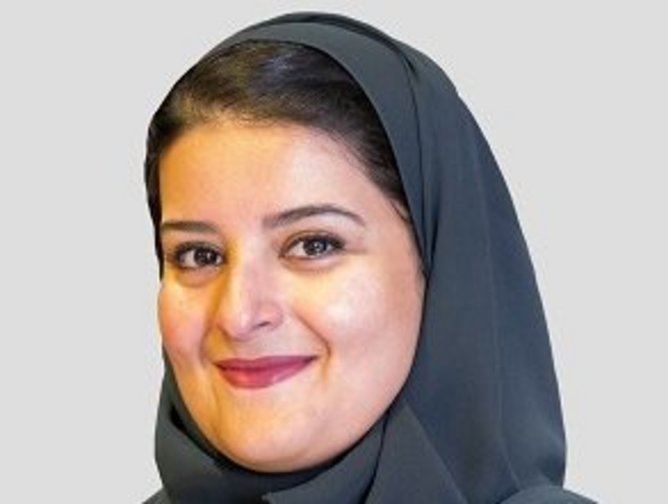 Sarah Al-Suhaimi / Credit: Business Wire
When Sarah Al-Suhaimi was elected chairperson of the Saudi Stock Exchange (Tadawul), the largest stock market, in 2017, she became the first woman to assume the role.
A prominent business figure in the Kingdom, Harvard graduate Sarah has an extensive financial services background, and has held various senior leadership positions across the financial services industry over the past 20 years.
Among these, she spent seven years as CEO at NCB Capital, and served as chief investment officer at Jadwa Investment and as a senior portfolio manager at Samba Financial Group.
She also serves on several other boards, including for Saudi Airlines, for the country's largest telecom operator Saudi Telecom Company (STC), and most recently for Lazar's MENA Investing Banking Business. She is also a trustee of the International Financial Reporting Standards Foundation.
3
First woman to run a Saudi bank and to head a Saudi foreign business council
Chairperson, Saudi British Bank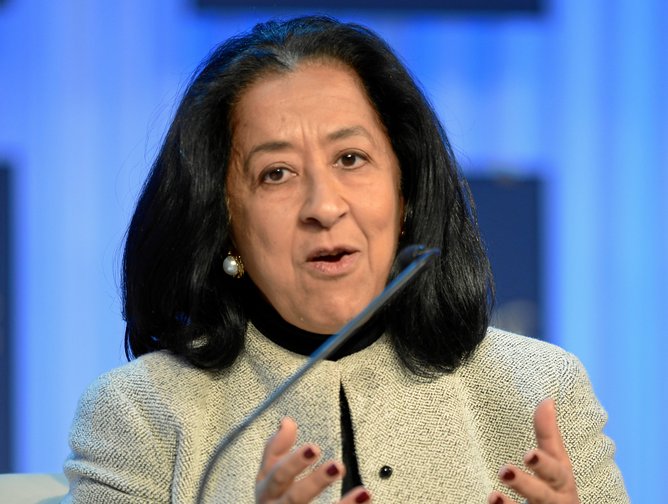 Lubna Olayan / Credit: Michael Wuertenberg
For anyone residing in the Middle East, Lubna Olayan needs little introduction.
A major player in the Saudi business landscape for decades, and a trailblazer for Saudi women in the finance industry, she helmed Olayan Financing Company, one of the Kingdom's largest conglomerates, with activities spanning distribution, manufacturing, services, and investments. Following 30 years at the helm, she stepped down in April 2019, but remains on the board.
During her four-decade-long career, Lubna has accrued not just accolades, included in the 100 most influential people by Time Magazine in 2005 and Forbes list of most powerful women many times, but a number of Saudi female firsts.
Among these, becoming the first woman to work for what was once her father's company, the first female to run a Saudi Arabian bank, becoming chair of Saudi British Bank in 2019) and becoming the first woman to head a Saudi foreign business council (2021).
In her role, as President of the Saudi-Swedish Business Council, she works to improve the council's work an activate its role in developing inter-economic relations between Saudi and Switzerland.
4
First female Saudi envoy
HRH Princess Reema bint Bandar bin Sultan
Saudi Arabia Ambassador to the US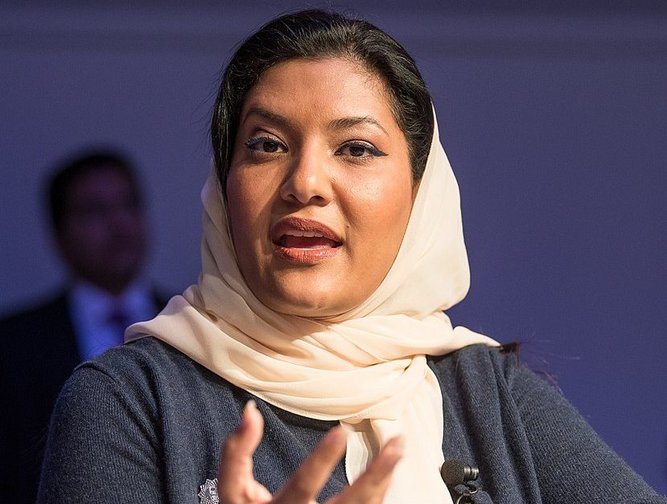 HRH Princess Reema bint Bandar bin Sultan / Credit: WEF / Boris Baldinger
If ever there was a royal role model, Princess Reema bint Bandar bin Sultan is it. Sworn in as Saudi Arabia's ambassador to the US in 2019, Princess Reema became Saudi's first female envoy following in her father's footsteps, who also served as ambassador to the US from 1983 to 2005.
Throughout her career, both in the public and private sectors, Reema has been passionate about empowering women. She has held various public service roles, including as VP of women's affairs at the Saudi General Sports Authority, where developed policies and programs that benefited women and children throughout the Kingdom. She was also the first woman to lead a multi-sports federation (Mass Participation Federation) in the Kingdom.
As CEO of multi-brand luxury retail company Alfa International – Harvey Nichols Riyadh for eight years, Reema pushed for increased female inclusion in retail. She also commissioned a study on obstacles for women in the workplace and opened the first workplace nursery in a retail store.
Along with her Ambassador role, Reema is also a member of the International Olympic Committee. She has a degree in Museum Studies from George Washington University.
5
First female CEO of a Saudi listed company
Head of Compliance & Governance, PIF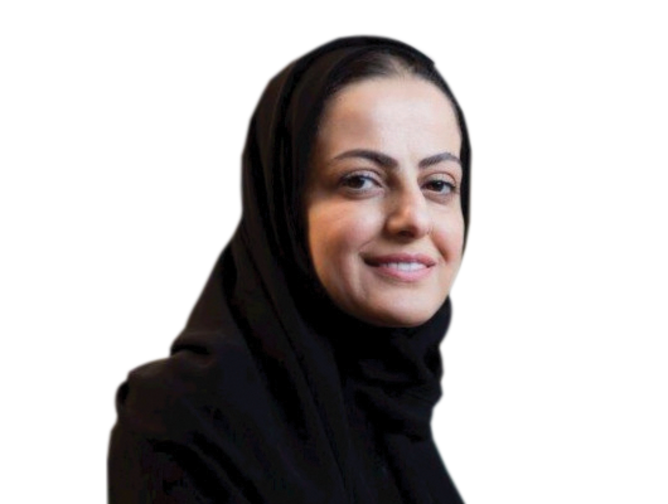 Rania Nashar
When in 2017 Rania Nashar took the helm of Samba Financial Group, the third-largest bank in terms of assets, she became the first Saudi woman to become CEO of a listed company.
One of the Kingdom's most influential women in finance for decades, Rania – who has featured twice on Forbes ranking of the world's most powerful women – has more than 20 years of experience in the commercial banking sector.
Joining Samba in 1997, Rania rose to senior positions through the company's executive career programme and was a key player in developing Samba's online positioning strategy by launching th first electronic banking in the country, as well as creating a centralised compliance department, something that was wisely praised by the Saudi banking industry.
After four years as CEO of Samba, she moved to Saudi's Public Investment Fund (PIF) to head Compliance and Governance. She serves on numerous boards including the Saudi Stock Exchange, the Saudi Space Commission, STC,
Passionate about pushing for gender quality an economic female empowerment. She also previously chaired B20 Saudi Arabia's engagement group, the Women in Business (WiB) Action Council, a team of more than 50 global business leaders from different G20 countries.
6
First female to assume a leadership position at Aramco
Executive Director HR, Aramco
Huda Al-Ghoson
As executive director of HR at state-run Saudi Aramco, one of the world's largest companies by market cap, Huda is credited with being the first woman to be named a permanent executive director in the oil giant's history.
It's a first that has earned her a position in the top 100 most powerful women in the Arab world, according to Forbes.
Huda joined Aramco in 1981 and worked her way up the ladder to her CHRO role, which she assumed in 2015, and where she is responsible for all programs entailing workforce planning, recruiting, training and development, as well as retention, services and legal relations coordination and oversees a workforce of 66,000 employees.
Under her leadership, Aramco has increased its recruitment of women by 20% over the past few years, with female employees currently accounting for 8% of the workforce.
She has a BA in English from Riyadh's King Saudi University.
7
First female hospitality GM in Saudi Arabia

General Manager, Radisson Jeddah Madinah Road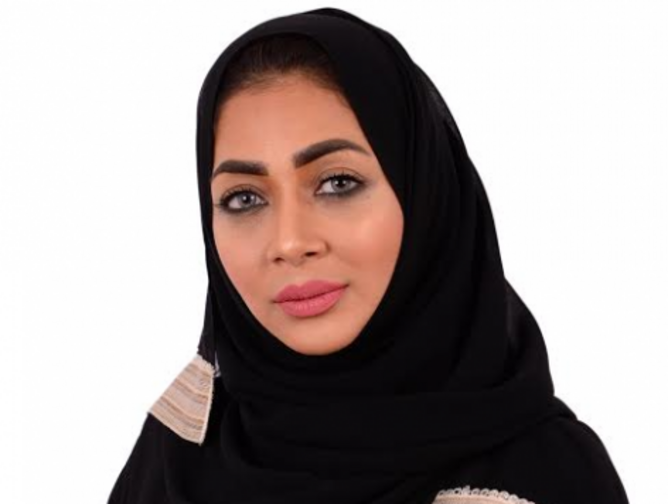 Maram Kokandi / Rezidor Hotel Group
In 2020, Maram Kokandi made history as Saudi's first female General Manager, taking the reins of Rezidor Hotel Group-owned Park Inn by Radisson Jeddah Madinah Road, the first Park Inn hotel in Jeddah, featuring 84 rooms.
Maram said she wanted "to support the generation coming behind me – be a good example for them".
Following studying for business administration at a Saudi university, Maram took on several sales roles in hotels. She worked as a sales manager for a Rosewood Hotel in Jeddah, where she was responsible for events booked by the government and the royal family, and also in a Dubai-based hotel in Jeddah, before winning a scholarship under a government program to train in hospitality in the UK.
Following her hospitality training at three UK universities, Maram returned to Jeddah to work for UAE real estate developer Emaar Properties and was accepted on to Radisson's leadership development program. This led to her GM appointment.
8
First female executive at Middle East's largest telecoms company, STC
Group VP, Academy Dean, Digital Technology School at STC Academy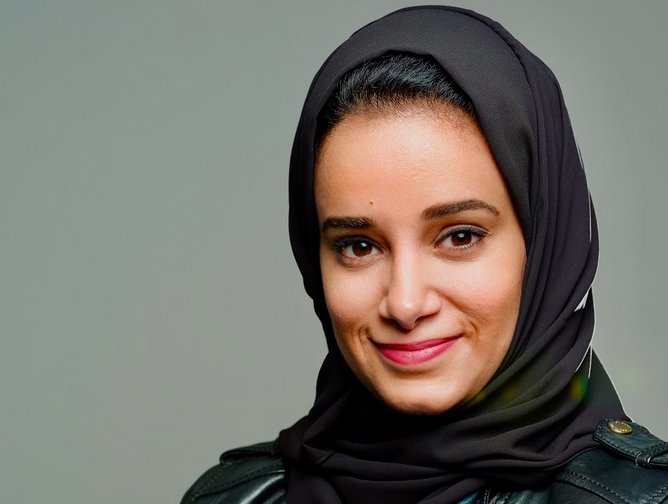 Dr Moudhi Aljamea / STC
When technologist Dr Moudhi Aliamea took on the role of General Manager of the Digital Technology School at STC Academy, she became the first Saudi woman in an executive position at Saudi Telecom Company, the largest telecommunications company by market value in the Arab world. She has since been promoted to Group VP / Academy Dean.
Considered one of Saudi's top experts in the computer security field, with vast experience in cyber and information security, Moudhi holds a PhD in computer science, has aced one of the cybersecurity world's top certifications (the Certified Ethical Hacker v10), and develops her own algorithms to make computer systems safer.
Little surprise then that Forbes named her one of the Women Defining The 21st Century AI Movement.
Passionate about technology and inspiring women to become technologists, in her role, Moudhi is leading the next generation of tech-based talent in the region, something she feels "privileged" to do.
"We are in an era of empowering youth, and especially females in the Kingdom, and this is the chance to shine," she said at the time of her appointment.
Previously, she was president of entrepreneurship unit and business incubator in Imam Abdulrahman Bin Faisal University.
9
First female partner at EY Saudi
EY Tax Partner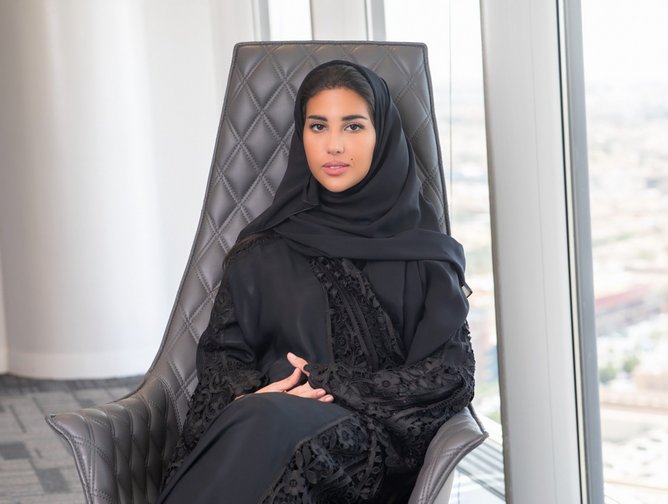 Esraa Al-Buti
Described by EY CEO Carmine Di Sibio as an "inspiring leader who is helping to change the face of Saudi Arabia", Esraa Al-Buti became the first female to make partner at global consultancy giant EY's outpost in Saudi Arabia in 2019. With it, she also became the youngest partner in the Kingdom.
Joining the Saudi practice in 2012, Esraa now leads EY's Tax Controversy practice, advising KSA-based large local and multinational groups and family businesses on tax advisory and tax and zakat compliance matters, specialising in government and public sector projects.
As well as her pioneering work in tax-advisory and tax-structuring services, Esraa is focused on promoting positive change for women in the region ­­and has formed various committees to help women get jobs in professional services, both as a member of EY and in a personal capacity.
Her work and commitment to diversity and inclusion has earned her a nomination by the Misk Foundation as one of 30 female future leaders in the Kingdom. She has also more recently been recognised as a 2021 Young Global Leader by the WEF.
"Women in the Arab world are increasingly overcoming historical biases and traditional mindsets to make their mark in driving business growth and change," Esraa said in a statement.
Esraa speaks at educational institutions around Saudi Arabia, giving honorary lectures on Tax at Alfaisal University, and serves on the board of the Saudi Accounting Association and is a member of the Saudi B20 taxforce. She has a degree in Accounting from King Saud University.
10
First Saudi female CEO of a hospital group
CEO, AL Inma Medical Services
Dr Fouziyah Al-Jarallah is the first female CEO to operate a group of hospitals. For the last 17 years, Dr Fouziyah has served as CEO of Alinma Medical Group, and owner and operator of Hayat National Hospitals Group, one of the top 100 best companies in the Kingdom, operating hospitals in cities throughout the Kingdom.
With a specialism in paediatrics and in allergies, she has served as head of allergy and immunology department since 2005 and has served on various medical boards including as treasurer of Saudi Allergy, Asthma, Immunology Society. She also serves as Vice Chairperson fo the National Committee for Private Hospitals.
She has an MBA in healthcare administration, along with various INSEAD executive education certificates.