Six high-profile CEO moves in the Middle East this month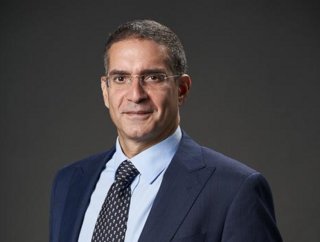 Dubai-based Antoine Chemali is named CEO of BNP Paribas' wealth division in the Middle East
Emirates Islamic Bank, JP Morgan Saudi, IMI, Dubai National Insurance, BNP Paribas among companies in the region appointing new CEOs in the last month
Dubai-based Antoine Chemali has been appointed CEO of BNP Paribas' wealth division in the Middle East.
Recently named the best private bank in the Middle East by Euromoney, BNP Paribas Wealth Management appointed Antoine following the step-down of Masroor Batin.
Antoine is tasked with driving the wealth manager's strategy in the region and leading the more than 600 employees across Bahrain, Dubai, Abu Dhabi, Jeddah, Riyadh, Qatar and Kuwait.
Most recently serving as MD Middle East and Africa and GCC market head for the French giant's wealth division, Stanford-educated Antoine has held a number of senior management roles at banks and investment firms across the region.
Among these, he served as global head of private banking at First Abu Dhabi Bank where he led the strategy and its execution for the group globally and prior to that, he managed a hedge fund at alternative asset manager Digital World Capital.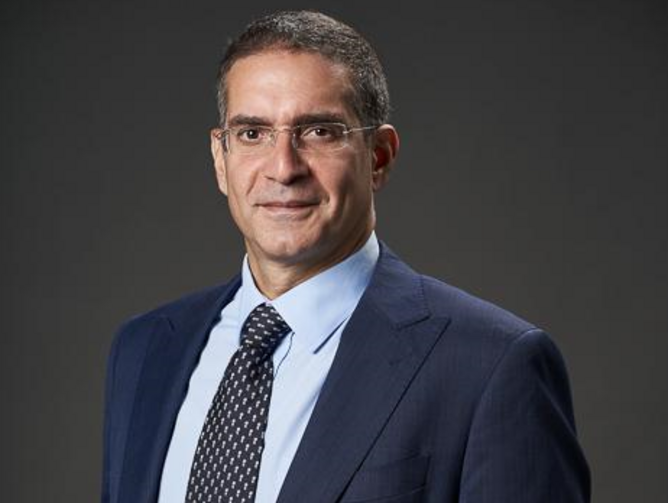 Antoine Chemali takes the helm of BNP Paribas' wealth division in the Middle East
Banking veteran Farid Al Mulla is set to take the helm of Emirates Islamic Bank succeeding Salah Amin who is retiring after 35 years of leadership.
One of the leading Islamic financial institutions in the UAE, Emirates Islamic Bank is a subsidiary of Emirates NBD Group of Companies.
Armed with a 32-year industry track record, most recently as Emirates Islamic Bank's head of Consumer Banking and Wealth Management, Farid has been instrumental in the bank's strong profit performance, especially in H1 2023, and in the bank's surge in digital banking transactions.
The bank's net profit surged to a record AED1.2 billion in the first half of 2023, a 73% jump compared to the year prior.
In his new role, Farid is tasked with continuing the bank's growth trajectory with a focus on continued expansion across segments such as consumer, corporate and SME, while also "pioneering new products", according to Shayne Nelson, Group CEO at Emirates NBD.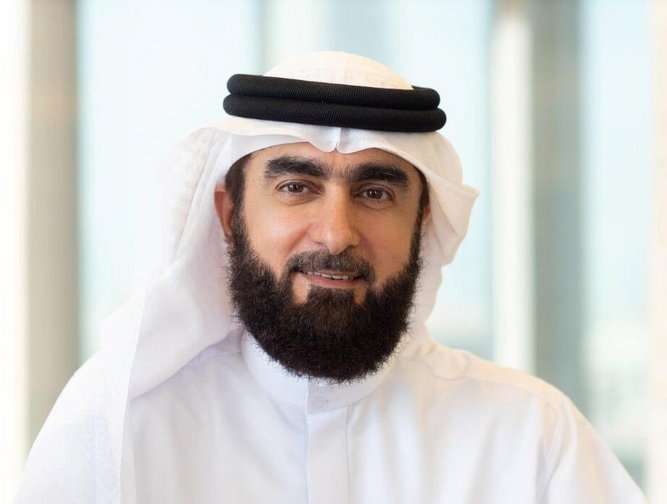 Farid Al Mulla, the new chief executive of Emirates Islamic
As the newly appointed CEO of Dubai National Insurance (DNI), seasoned industry professional A.R. Srinivasan brings a wealth of experience to one of the leading insurance companies in Dubai.
Described by the Chairman of DNI, Khalaf Al Habtoor, as a strategist, visionary and with "proven ability to drive transformation", Srinivasan is tasked with taking the company to new heights and delivering innovative solutions and outstanding service.
With a career spanning more than 37 years in the industry, the Indian chartered accountant has spent nearly three decades serving in senior management roles within the Middle East region and has an in-depth knowledge of the regional market dynamics.
He has a track record of success in leading organisational change and M&A with experience spanning India, Oman, Dubai and Bahrain, including CEO roles at Dar Al Takaful (Dubai), Arabia Falcon (Oman) and Al Ahlia Insurance (Oman).
Before taking up this role, Srinivasan was instrumental in establishing the DIFC Subsidiary of MNK Re Limited, a Lloyd's Broker based in London.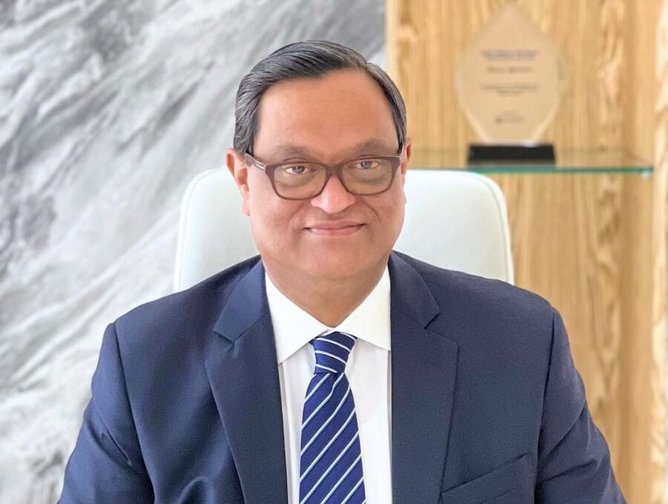 A.R. Srinivasan is a seasoned insurance professional
Former CNN Worldwide Commercial President Rani Raad has been snapped up by International Media Investments (IMI).
This comes as the UAE media company – which owns The National, CNN Business Arabic and Ain News, as well as interests in Sky News Arabia and Euronews – accelerates its ambitions to becoming a forward-thinking global media powerhouse.
"As we move forward, our commitment is to propel our content, media products and user experiences to new heights, while engaging audiences, partners, and key stakeholders," Rani said.
With more than 25 years in the sector, Rani brings a "rich blend of international media expertise, leadership acumen and a profound grasp of the developing media landscape", according to an IMI statement.
For the last few months, Rani has served as President of RedBird IMI, a joint venture investment platform focused on global media entertainment, sports and new content properties.
And prior to this, he was President of CNN Commercial Worldwide, where he spearheaded the Middle East programming and content hubs. He first joined CNN's parent company Turner Broadcasting, New York, in 1998 and within just five years had become VP for regional advertising sales in the MEA region.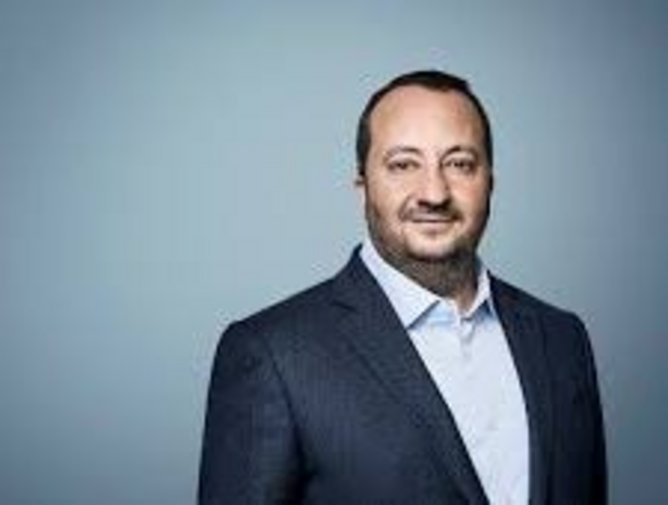 Former CNN Worldwide Commercial President Rani Raad is set to become CEO of Abu Dhabi-based IMI
A veteran of financial services giant JP Morgan, Khalid Fayez recently took the reins of JP Morgan Saudi Arabia Company, the firm's Securities arm in the Kingdom.
With more than 100 years of serving clients in the Middle East, JP Morgan is the only US-based financial institution with two operational licences in KSA, providing access to a range of products and global capabilities for clients in the kingdom.
Fayez has served as an Executive Director and Head of Corporate Banking for JP Morgan since 2017. He joined the firm as an analyst in the Emerging Markets Fixed Income team in London 2009, before relocating to the Markets team in Riyadh in 2012.
As the recently appointed CEO of Brevan Howard in the Middle East, Oualid Lahsini is tasked with spearheading the global alternative investment firm's growth in the region.
This appointment comes just six months after the opening of Brevan Howard's regional office in Abu Dhabi Global Market.
Home to more than 100 team members, the Middle East office extends the global footprint of the investment firm, which has hubs in London, New York and Geneva, to deliver regional expertise in portfolio management and trading.
Oualid, who most recently served as a partner and head of the Middle East and Africa relationship at US-based asset manager Ares Management, will also head client partnerships for Brevan Howard in the MENA and Asian regions – and will oversee hiring practices and partnerships with local firms.
Armed with more than 20 years of expertise in the investment management sector, Oualid not only has industry expertise but also a "client-centric approach and familiarity with regional market trends", according to Aron Landy, Brevan Howard CEO.