How Omnipreneurship is leading workplace culture in Saudi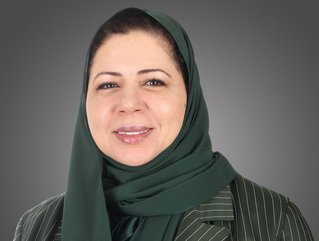 Hayfa Abu-Zabibah, Chief Omnipreneurship Officer
Al-Dabbagh Group's approach to culture has propelled the family-owned conglomerate to being crowned 'best place to work' in Saudi – here's how it works
While it's easy to claim that people are your greatest asset, putting into practice what you preach is often a much more difficult and elusive task.
Not so for Saudi Arabia-based Al-Dabbagh Group (ADG), a diversified conglomerate that speaks to what it truly means to put people first.
"The secret to making ADG a great place to work is the holistic approach we take when it comes to our colleagues' wellbeing," says Hayfa Abu-Zabibah, Chief Omnipreneurship Officer, People & Culture at Al-Dabbagh Group.
"We are driven by outcomes, powered by collaboration, and fuelled by compassion."
Not only has such an approach to culture proved successful in attracting and retaining the very best talent, but it has garnered the Saudi conglomerate top spot as the 'best place to work' among large companies in Saudi in 2023, according to Great place To Work, the global authority on workplace culture – and third-best in Bahrain and the UAE.
It's an approach to company culture that is also entirely unique – coined, created and curated by His Excellency Amr Al Dabbagh, Chairman and CEO of Al-Dabbagh Group, a renowned businessman with 30 years of experience including eight years in the public sector.
Dedicated to bringing principled leadership to business, Amr is the driver behind the Group's homegrown philosophy.
Hayfa tells Business Chief how the Chairman and CEO formalised this unique ecosystem from lessons learned from his father, HE Sheikh Abdullah Al-Dabbagh – the former Agriculture Minister of Saudi Arabia and the founder of Al-Dabbagh Group.
While the principles, values and rules have been the modus operandi of ADG since its founding in 1962, it took on a more formalised approach with the 2016 publication of Amr's Simon & Schuster-published book Omnipreneurship: An Organised Approach to Living a Life of Meaning.
Today, this unique approach governs each of the group's strategic business portfolios across food, housing, mobility, packaging, and retail, as well as its incubation portfolio, and is cascaded down to all 15,500 employees across 84 companies in 22 countries.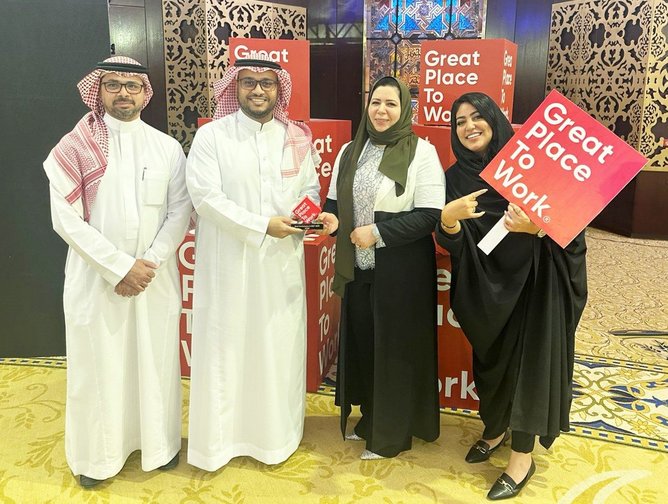 Hayfa Abuzabibah, Chief Omnipreneurship Officer and her team at Al-Dabbagh Group
Omnipreneurship – an entrepreneurial approach for every aspect of life
Described as an 'entrepreneurial approach for every aspect of life', Omnipreneurship is a holistic and organised approach made up of three principles that are a source of balance, five values, which are the foundation of the ecosystem, and 10 golden rules – known as the accelerators.
"Omnipreneurship is about reclaiming the characteristics of entrepreneurship such as a willingness to take risks, passion for what you're doing and an aptitude for creativity and thinking outside of the box…all under the umbrella of having a vision for the greater good." says Hayfa, who has 24 years of experience in human capital and specialises in transformational and agile HR.
Hayfa explains how the three interlocking principles – Giving, Earning and Sustaining – form the basis of group operations and so, any business decision made at ADG takes into account impact on its communities (Giving) and the planet (Sustaining). While the five values – respect, integrity, teamwork, forward-thinking, and passion – are the foundation upon which the group operates, and without these values the ecosystem collapses.
"Practicing these values ensures that our colleagues know they are coming to work every day to a place that is inclusive, respectful, and safe, and one that encourages collaboration toward our goals, ultimately inspiring ideas and out-of-the-box thinking."
'Colleagues' is used throughout ADG, in place of 'employees', as language takes an important role in the sense of camaraderie that the Group strives to achieve, says Hayfa.
Omnipreneurship further encourages colleagues to develop a life plan, with goals broken down into smaller achievable steps across all areas of life, professional and personal. Everyone at ADG is required to have their own life plan that they are accountable for and that is tied to their bonus schemes.
"Having colleagues who lead fulfilled lives outside of the workplace leads to inspired ideas within the workplace," adds Hayfa, who always keeps the individual colleague experience top of mind when it comes to implementing any human capital strategies in any workplace setting,
And the Omnipreneurship approach is certainly proving successful.
"When we ask our colleagues what makes them stay on at ADG, their response points to the environment and to leadership. These two factors allow them to feel safe and empowered."
Hayfa explains that by cascading the Omnipreneurship culture across verticals, ADG provides an unparalleled colleague experience, where both colleague wellbeing and diversity is considered.
"ADG's leadership makes sure to set the tone from the top of the organisation by embodying our five values, walking the talk, and consistently working with a sense of integrity, respect, accessibility, and inclusion.
"Our Omnipreneurship Unit at ADG works to ensure it is not only understood, but that it is embedded and practiced day in and day out at each company in all our interactions and our operations."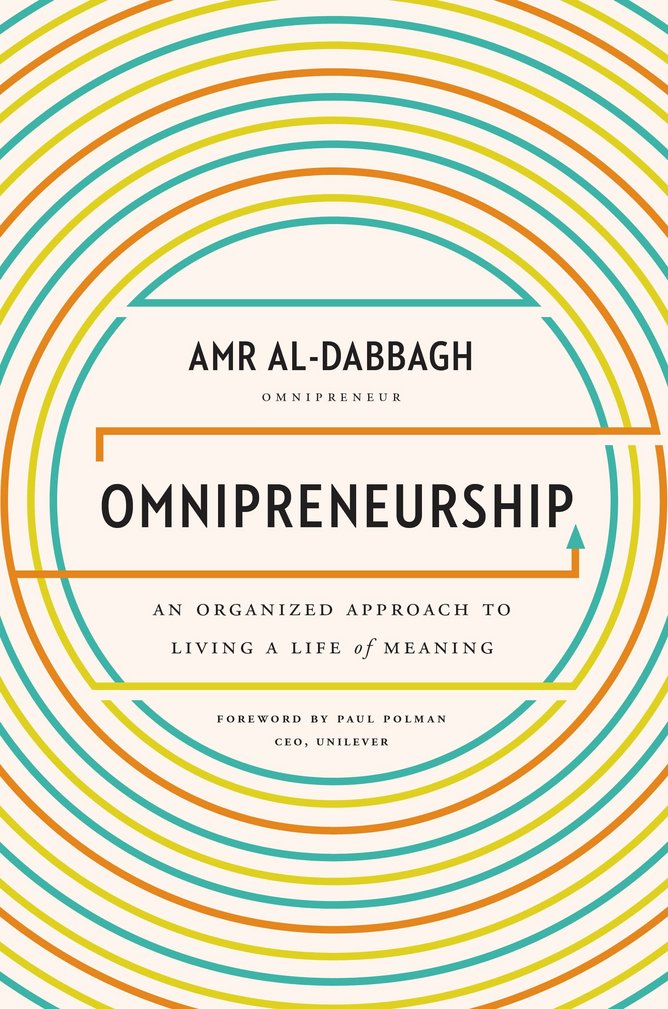 Chairman and CEO of ADG, Amr Al-Dabbagh's book on omnipreneurship
Holistic wellbeing programmes rolled out since 2020
Along with its vision to be a global employer of choice, ADG has set goals to be net zero and nature positive by 2030 and is on a mission to be listed among the global top 30 wholly-owned family businesses in terms of contribution to the SDGs and in impactful giving.
To achieve this, ADG leads a variety of Sustaining initiatives with a focus on the four Ps – People, Planet, Philanthropy, and Profit – and as part of its commitment to Omnipreneurship's sustaining principle, revamped its wellbeing framework in 2020.
The goal? To encompass a more holistic view designed to support colleagues across five categories of wellbeing, including health, social, community, financial, and career.
Since then, ADG has rolled out a suite of programmes across all categories, from health (Go Walk, flexi Work Fit) to social wellbeing, (Fun Day, Head-to-Head, Omni Breakfast), as well as those that contribute to community wellbeing (Helping Hand and blood donation programmes) and those working to support and boost financial wellbeing, such as the loan policy or subscription to Wala Plus.
Career wellbeing is also considered, with programmes such as the OmniU LMS platform, Omni Peer Recognition programme, and internal Omnipreneurship awards – the latter incentivising and rewarding employee ideas and innovations that drive sustainability.
There is also the internal Omnipreneurship Award, which inculcates the culture of innovation within the ADG community by leveraging the values of Omnipreneurship. The ideas generated from the award campaigns are expected to plant the seeds for future disruptive businesses, contributing to the transformation and sustainability goals of the group.
The Keep Growing programme offers colleagues the opportunity to improve their skills through technical and soft skills training sessions.
The proof of ADG's success with its programmes and its Omnipreneurship approach to culture more generally is in the pudding.
As well as jumping nine spots since 2022 to become the 'best place to work in Saudi in 2023', ADG has seen the wellbeing of its employees increase since implementation of the new programmes, data from its GPTW survey results between 2020 and 2022 reveal.
While health and social wellbeing scores have jumped from an already relatively high 89% to 94%, community wellbeing increased four percentage points to 98%, financial wellbeing reached 92% (from 87%) and career wellbeing shot up from 83% to 92%.
As Hayfa sums up, at Al-Dabbagh Group, wellbeing is seen as "a way to unlock the potential of our people and our business".