Why Al-Dabbagh is the best workplace for Saudi employees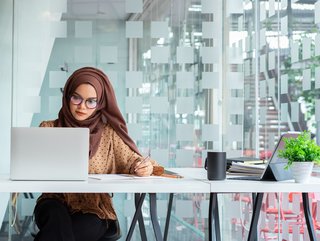 Getty Images
As Saudi conglomerate Al-Dabbagh is crowned the best place to work in KSA, we look at how the Group's unique 'omnipreneurship' culture is driving change
If ever there was a time when workplace culture mattered, it is now – in 2023.
As businesses look to attract and retain the best talent, building a healthy, engaged, and compassionate culture has become an organisational priority.
For Saudi Arabia's Al-Dabbagh Group, culture takes centre stage.
It is the ethos around which everything else is built and operates and is central to the multi-billion-dollar conglomerate's success.
It is an ethos too that has garnered the family-run group numerous accolades both regionally and internationally, including being listed in Newsweek America's Most Responsible Companies of 2021.
But its latest accolade, as the 'best place to work' in Saudi Arabia in 2023, is perhaps its most important given the Group's claim that 'our greatest asset is our people'.
Named as the best largest private company to work for in the Kingdom by Great Place to Work, the global authority on workplace culture, Al-Dabbagh is recognised for its efforts towards 'creating and fostering a positive working environment for all'.
Saudi Arabia ups ante on providing great workplace environments
The Group joins luxury retailer Chalhoub Group, PepsiCo, international hotel chain Hilton and logistics giant DHL Express as the five best workplaces for employees in the Kingdom in 2023 – all perfect examples of large companies that have 'worked diligently to form connections and transform cultures and ensure employee wellbeing goes hand in hand with economic growth', according to Great Place to Work.

"We are very happy to see a growing awareness in Saudi Arabia in providing great workplace environments for all employees," says Tanzeel Rehman, Great Place to Work Middle East's MD for Saudi and Bahrain.

Saudi Arabia has created tens of thousands of new jobs as part of its plan to develop US$1 trillion worth of new projects to meet its Vision 2030 plan of diversifying the economy away from hydrocarbons.

Under the Kingdom's Vision 2030 plan, too, the country is pushing for greater workforce diversity, with a particular focus on increasing women's participation in the workforce.

The vision aims to develop their talents, invest their energies, and provide them with the right opportunities to build their futures, and private companies in the Kingdom are actively supporting this vision – expanding women's access to leadership positions, improving access to education and training.

Al-Dabbagh Group is a case in point. Its construction business, Red Sea International, has seen a 58% increase in the percentage of female colleagues since 2017. While Chalhoub Group, the second-best place to work in Saudi, boasts a workforce comprised of more than 60% women, 40% of which are in management roles and 30% at senior leadership positions.
Among the companies named as the best places to work in 2023, Al-Dabbagh Group, Chalhoub Group, and PepsiCo
Al Dabbagh attracting employees with a unique Omnipreneurship culture
Founded in 1962, by HE Sheikh Abdullah Al-Dabbagh, the Jeddah-based Group has more than 15,000 employees across 84 companies in 22 countries and is made up of six strategic business portfolios, each with a flagship company, among them food, housing, mobility, packaging, retail, and tech.
For the last 30 years, the Group has been led by renowned global philanthropist and businessman Amr Al-Dabbagh. Dedicated to bringing principled leadership to business, Amr is the visionary and driver behind the Group's 'unique culture' – something he coined 'Omnipreneurship'.
Realising that the narrow definition of 'entrepreneurship' as innovation leading to profit no longer serves society or the environment, Amr set about creating a home-grown philosophy that more accurately reflects the purpose of business today and reaches "those who are building a better world".
Described as an 'entrepreneurial approach for every aspect of life', Omnipreneurship embraces comprehensive leadership and is made up of three principles (giving, earning, sustaining), five values (integrity, passion, respect, forward-thinking, teamwork) and 10 golden rules.
"The principles, values and golden rules provide the framework that govern the Group's ecosystem and culture," says Al-Dabbagh Group's Chief Human Capital Officer, Hayfa Abu-Zabibah.
"We are driven by outcomes, powered by collaboration, and fuelled by compassion."
Among the many employee policies and initiatives that make Al-Dabbagh Group a great place to work in, its Diversity and Inclusion Policy, launched in 2021, focuses on attracting and retaining people with diverse skills, experience, and backgrounds, so it can successfully "reflect the communities in which we operate".
Employees are also given access to life-long learning. The Group delivers a digital space where workers can choose from hundreds of courses from the world's leading companies and universities, including Google and IBM. While Group's Philanthropy University, a free, online education platform for social sector professionals, nurtures grassroots, localised thinking and offers learning opportunities, peer support and funding for employees and the wider community.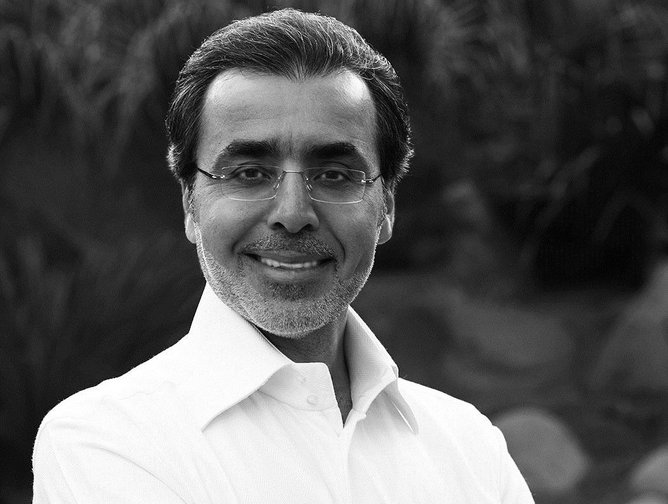 Al-Dabbagh Group CEO Amr Al-Dabbagh created the conglomerate's winning and unique culture based on the philosophy of 'omnipreneurship'
Healthy culture provides companies with a competitive edge
Culture as King is increasingly recognised by organisations large and small. And since the onset of the pandemic, many HR leaders have invested time and resources into creating an engaging and compassionate company culture that attracts and keeps talent.
And attracting the best talent is what gives a company its competitive advantage.
According to McKinsey, based on recent research of more than 1,000 organisations encompassing more than three million individuals, those organistions with top quartile cultures (as measured by McKinsey's Organisational Health Index) post a return to shareholders 60% higher than median companies and 200% higher than those in the bottom quartile.
Healthy cultures are also able to quicken the pace of innovation and adapt quickly and automatically to changing conditions, especially important today in a world where the one constant is change.