Five best homegrown fine-dining restaurants in Riyadh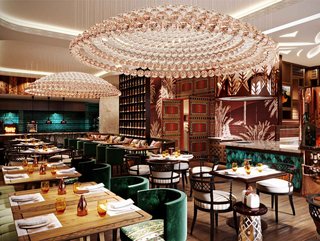 Maiz claims to be the world's first authentic Saudi restaurant
As Riyadh continues to attract big-name global brands like Cipriani, Mamo and Hakkasan, we pay tribute to five fine-dining restaurants born in Saudi
Riyadh's dining scene is growing at a dizzying pace.
Not only have dozens of Michelin-starred restaurants arrived in the Saudi capital over the past three years, but international fine-dining restaurant brands such as Cipriani, La Petite Maison, Hakkasan and Mamo have opened their doors here.
What's even more interesting is the rapid rise of homegrown, local-flavoured restaurant concepts that are blazing a trail through the city's dining scene.
Serving a mix of traditional and fusion fare, many offering Saudi dishes but with a modern twist, these Saudi-born restaurants are giving global brands a run for their money.
Amid a whirlwind of international openings in Riyadh, we highlight the homegrown heroes in this emerging global culinary capital.
1
Al Bujairi, Diriyah
Fancy trying Saudi caviar? Farmed in Dammam and served with masabeeb pancakes, this is a must-try dish that has been pulling in punters since fine-dining restaurant Maiz's opening last year.

Claiming to be the world's first authentic Saudi restaurant, Riyadh-born Maiz is a celebration of the Kingdom's cuisine, culture and heritage.

Located as part of the city's famed Bujairi Terrace, a tradition-inspired village in the historic Diriyah district overlooking Turaif (once the original seat of the first Saudi state), Saudi-born Maiz is a celebration of the Kingdom's cuisine, culture and heritage.

Traditional dishes hail from all 13 provinces of the Kingdom, from lamb khabsa to chicken saleeg, with all given a contemporary twist. Produce is locally sourced where possible and from regional farms – from Arabian Gulf shrimps to Al-Kharj-farmed camel – while dishes are rich in the finest heritage ingredients and flavours – think sumac croutons, feta mousse, pickled dates.

Surroundings are modern but with a Saudi aesthetic, from the Arabic architecture to the dramatic chandeliers.
2
Sulaimaniya District, Riyadh
Giving global brands Zuma and Roka some stiff competition is homegrown high-end Japanese spot Myazu. Not only has Myazu been named among the 50 best restaurants in the MENA region for the second consecutive year – recently securing the best restaurant in Saudi accolade – but it is reportedly a favourite hang-out of Portuguese football legend Ronaldo.
With restaurants across the Kingdom, in Riyadh, Jeddah and Uliula, high-end sushi and teppanyaki restaurant is described by World's 50 Best as marrying "traditional techniques with innovative modern-day culinary creativity".
Set in a suitably contemporary Zen-like space – the creation of Japanese design legend Noriyoshi Muramatsu – Myazu dishes straight from the sushi counter or the robata grill, as well as offering a tasting menu.
Among stand-out dishes, the Wagyu fillet with Japanese pumpkin puree, the yuzu-infused red snapper granite, are particular pulls.
The restaurant also offers butler service, meaning they can bring the Japanese experience to your home for private dining.
3
Turki Square, Riyadh
Another homegrown Riyadh restaurant to make MENA's Best 50 list, farm-to-table grill Marble has grown from its original pop-up roots to become a regional institution and the city's top spot for carnivores.
Starting life with a tiny menu – four meat items and a side of fries – and limited opening times (a few hours a day, four days a week) Marble now feeds the city's carnivores six days a week for lunch and dinner with premium cuts of meat, from steaks to burgers.
As a specialist in the art of smoking and open-flamed grilling meats, Marble dishes up signatures including the eight-hour smoked ribs, smoked brisket, and famed Marble brioche burger slathered in a house sauce, along with seasonal favourites like the Saudi lamb speciality rice plates.
Helmed by chef-owner and grill master Abdulrahman Alwowailem, and set within a stylish art deco-inspired space, Marble is a celebration of the finest butchery and craftsmanship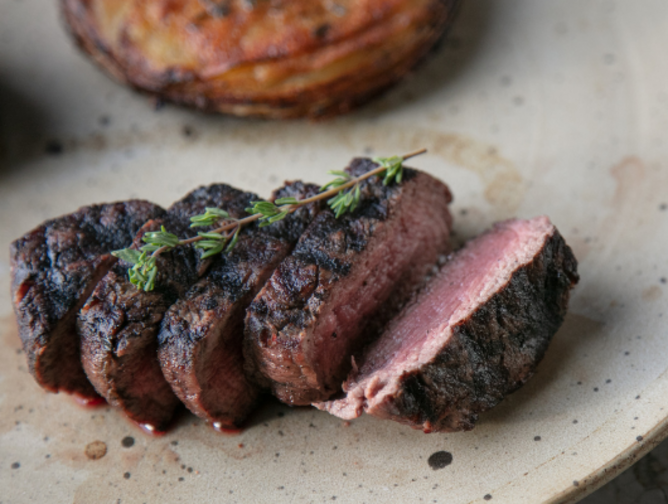 Marble specialises in the art of smoking and open-flamed grilling meats
4
Al Bujairi, Riyadh
Also located in the Bujairi Terrace, alongside Maiz and multiple other high-end Saudi and international dining experiences, Takya is a fine-dining establishment that takes regional Saudi comfort dishes and elevates them to the next level.
"To create Takya, we searched every region of Saudi Arabia to find its own unique style of cooking," the restaurant website declares.
The menu features Saudi dishes like Kabsah, Jareesh, Sleeg, Fig Salad and Kabuli rice. While local spices and ingredients like dates, tamarind, rose, date, cardamon and saffron infuse everything from 10-hour cooked lamb to pan-seared hammour, cheesecake to mocktails.
Meaning to "recline or rely on something for comfort and relaxation" Takya delivers relaxed but stylish surroundings inspired by the Kingdom's architectural and culture elements.
5
Sum+Things, The Boulevard
Innovative high-end Japanese cooking meets Saudi spirit in this high-end eaterie.
The Saudi-born restaurant, which opened its doors in 2021, is located within trendy concept store Sum+Things on The Boulevard, a setting that gives it an art gallery-esque vibe.
Helmed by the former Global Executive Chief of Zuma Group, Anthony Garlando, the menu delivers Japanese street food but with a creative twist.
Think soba noodle cabinara with smoked garlic butter below a haystack of crispy nori, yellowtail carapaccio with mandarin, and courgette and asparagus salad.
The non-alcoholic cocktails are equally creative.