Meet ACWA Power, the world's most sustainable power producer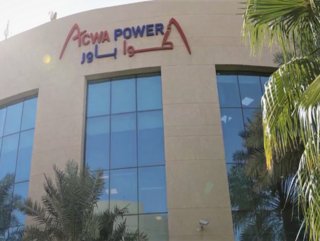 Riyadh-based ACWA Power is one of the largest independent power producers in the world
Driving the Middle East's clean energy transition, Saudi-based ACWA Power is the world's only leader in desalination, renewables and green hydrogen
When it comes to companies spearheading the energy transition, it doesn't get much bigger, bolder, or better than ACWA Power.
A leading developer, investor and operator of power generation and water desalination plants, the listed Saudi company has grown rapidly in recent years to become one of the largest independent power producers in the world.
With a presence in 12 countries in the Middle East, Africa, Central Asia, and Southeast Asia, and 77 projects under its belt, ACWA Power saw its net profit more than double in 2022 to 1.54 billion riyals (US$420 million).
Not just that, but the Riyadh-based utility was recently named the most sustainable independent power producer in the world, according to Global Sustainable Investment Alliance.
The fact is, ACWA Power is the only company in the world that is a leader in all three technologies – desalination, renewables, and green hydrogen production, as CEO Marco Arcelli recently explained in an interview.
Pretty impressive, given that the company is not yet 20 years old.
The strategy to its sustainable growth is simple.
To be at the forefront of the energy transition by delivering reliable and responsible power, desalinated water and green hydrogen at low cost in Saudi, the wider GCC, and other high-growth markets.
Which it does via a unique 'Develop-Invest-Operate-Optimise business model that encompasses the entire lifecycle of an asset.
"We develop projects, invest in them, operate them, and continually look into how we can optimise their financial structures to allow us to allocate and extract returns across the lifecycle of the asset," the company says.
Playing a central role in the Kingdom's energy transition
Fuelling the firm's rapid expansion is Saudi Arabia's ambitions to lead the energy transition.
The Kingdom – whose goal is to meet 50% of its energy needs with clean energy by 2030 – is undertaking construction of numerous mega projects, including solar and wind power stations (some of which stand as the world's largest) and the world's largest green hydrogen-based ammonia production plan in NEOM.
The Kingdom's sovereign wealth fund (PIF) and state-owned companies, like aramco, are investing heavily in renewables and ACWA Power has secured a series of PIF-backed investments to support its development of the country's renewable energy sector.
As well playing a central role in the Kingdom's own energy transition, ACWA is carrying the Saudi flag globally in 12 countries on three continents.
Stretching from the Red Sea in Saudi to the Northern Cape Province of South Africa, the company's portfolio now comprises 77 projects in operation, advanced development or construction with an investment of US$78.2 billion and the capacity to generate 50.4 gigawatts of power and manage 6.8 million cubic metres of desalinated water per day.
Among projects ACWA Power has recently secured, a one-gigawatt wind energy and battery storage project in Kazakhstan with an investment tag of US$1.5 billion; and a deal to build a US$100 million green hydrogen project with Uzbekistan's state-owned chemical firm Uzkemyoasat – marking the first project of its kind in the Central Asian country.
Last year, ACWA signed US$12 billion worth of agreements to develop new energy projects in Uzbekistan, including the world's largest single onshore wind project, with a total capacity of 1.5 gigawatts.
ACWA's most recent project signing is to construct a 10 GW wind project in Egypt.
The wind farm, which is expected to be one of the largest in the region, and will save 25 million tonnes of annual emissions and provide electricity to 11 million households, aligns with Egypt's Vision 2030 – an ambitious programme to increase renewable energy capacity in the mix up to 42% by 2035.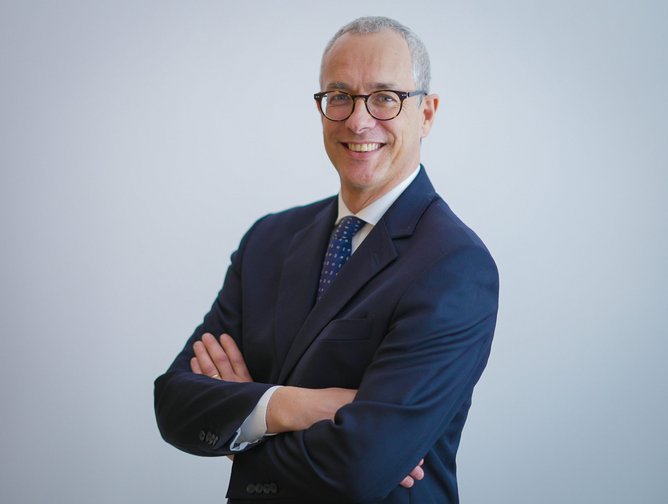 CEO Marco Arcelli joined in March 2023
Who is Marco Arcelli, the man driving ACWA Power's growth?
Driving this growth is Italian national Marco Arcelli who took the helm of the two-decade-old power company back in March following the step-down of Paddy Padmanathan – he held the top job for nearly 15 years.
Arcelli, who has more than 25 years;' experience in energy and infrastructure, is charged with taking the company to even greater heights, as it looks to expand further regionally and globally and increase its power-generating capacity to 120 gigawatts from 50.4 gigawatts over the next decade.
"As part of our growth strategy, we are expanding our management structure with top-tier talent from diverse backgrounds," Chairman Mohammad Abunayyan said at the time.
Arcelli has held senior roles in companies such as Italy's Enel and European power producer EPH Group, and worked on assignments in Slovakia, Italy, Denmark, Czech Republic, the UK and US.
As EVP of Upstream Gas at Enel, he successfully acquired and sold Russian assets with a US$1.6 billion capital gain in seven years.
******
For more business insights check out the latest edition of Business Chief Middle East & Africa and be sure to follow us on LinkedIn & Twitter.
You may also be interested in Business Chief US & Canada.
Please also check out our upcoming event - Sustainability LIVE in London on September 6-7 2023.
******
BizClik is a global provider of B2B digital media platforms that cover Executive Communities for CEOs, CFOs, CMOs, Sustainability Leaders, Procurement & Supply Chain Leaders, Technology & AI Leaders, Cyber Leaders, FinTech & InsurTech Leaders as well as covering industries such as Manufacturing, Mining, Energy, EV, Construction, Healthcare + Food & Drink.
BizClik – based in London, Dubai, and New York – offers services such as Content Creation, Advertising & Sponsorship Solutions, Webinars & Events.