ROSHN: raising the bar for real estate in the Middle East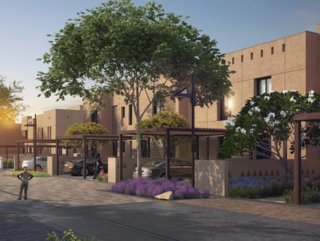 ROSHN takes a holistic approach to urban design
In just three short years, Saudi real estate developer ROSHN has secured multiple regional firsts as it looks to build a new and sustainable way of living
It's no secret that Saudi's real estate sector is booming.
The kingdom is currently working on real estate projects worth US$1 trillion, as it looks to diversify its economy by 2030, with plans to build more than four million residential units and houses in different regions in the kingdom by 2030.
Currently accounting for nearly 5.1% of the kingdom's GDP (12.8% of the non-oil GDP), the sector is expected to contribute close 9% to GDP by 2030, according to the Minister of Housing.
Government policies and initiatives, including huge investment and building-friendly laws, is pushing the sector forward, addressing the key challenges faced by the housing market, and making home ownership a possibility for a new generation of Saudis.
The vision? To ensure 70% of Saudis own their own homes by 2030.
Helping to make the Saudi Vision 2030 a reality is the kingdom's leading real estate developer ROSHN, which this month celebrates three years of ground-breaking success as it works to build 395,000 residential units over 100 million-sqm of land across the kingdom – providing healthy homes to more than 2 million people by 2030.
In just three short years, the PIF-backed developer has already sold around 7,000 residential units and signed contracts worth SAR 37 billion to fund current projects.
The Group's objectives extend far beyond simply building, well, buildings – ROSHN is building a new way of living, one that focuses on enriching quality of life and fostering vibrant and human-centric communities.
"I believe that the new way of living we are bringing to the Kingdom exemplifies the ethos of Vision 2030," says David Grover, Group CEO at ROSHN. "It is ambitious, it looks to the future while paying homages to this nation's rich culture and history, and it puts people – Saudi Arabia's greatest natural resource – first."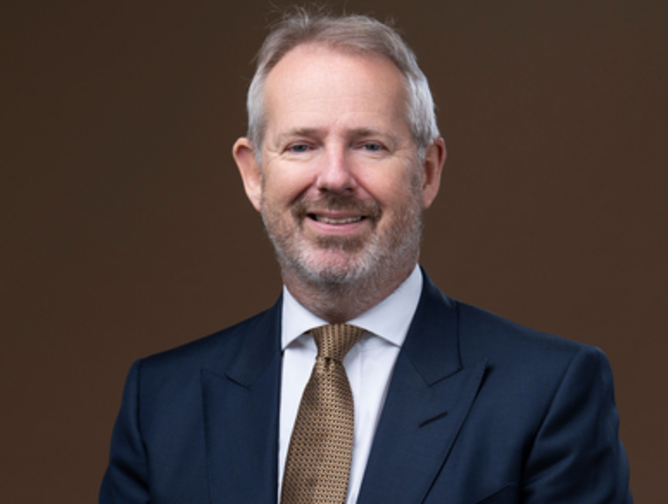 David Grover, CEO, ROSHN
Taking a holistic approach to urban design, ROSHN is giving the Saudi community access to modern amenities but in a sustainable and natural environment that will ensure fulfilling and healthy lifestyles.
Think beautiful apartments, duplexes, villas and townhouses with multi-tiered transport networks, attractive public spaces, landscape parks and green areas, not to mention best-in-class retail, sport, leisure, health, education and civic infrastructure.
Among approaches to development, ROSHN couples cutting-edge building techniques and materials with the rich heritage of the kingdom's regions, and also takes account of the natural surroundings.
ALAROUS, which brings ROSHN's 'new way of living' to Saudi's western coast, is a community that draws architectural inspiration from traditional local design, while ALFULWA, the Group's first project in the Eastern Province, is a garden city that fully embraces nature – with modern, stylish and sustainable homes nestled around the iconic Al Dakhna Mountain.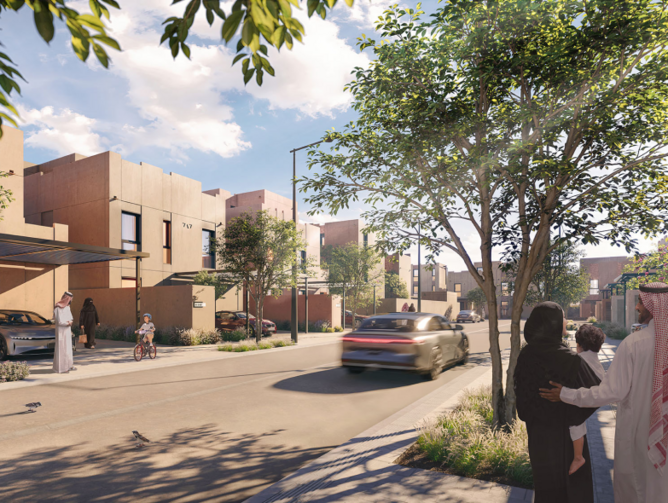 ROSHN is building a new way of living in Saudi
Not only that, but homes are being built using sustainable housing principles and aim to reduce energy costs by an estimated 18%.
Little wonder then that the developer recently became the first GCC developer to secure the coveted ISO 9001 Quality Management certification and the first Saudi developer to attain the prestigious BIM (Building Information Management) Kitemark from the British Standards Institute.
This new way of living extends further still, beyond the master planning behind its integrated communities, to include the entire process of buying, living in, and even selling a home, not to mention comprehensive service and maintenance schedules.
Raising the bar on the real estate sector is an understatement, with ROSHN not only delivering to deadline (often ahead of schedule) but gaining global recognition for its standards.
Here, are just some of the Group's achievements:
ROSHN became the first giga-project in Riyadh to deliver to customers by handing over homes in phase one of its flagship residential community, SEDRA – two years ahead of schedule. The community, when complete, will add 30,000 homes to the capital's housing stock.

In 2022 alone, ROSHN secured six International Standard Organisation (ISO) certificates, becoming the first GCC developer to secure the cofeted ISO 9001 Quality Management certification and the first Saudi developer to attain the prestigious BIM (Building Information Management) Kitemark from the British Standards Institute.

ROSHN achieved top rating by KSA's own Mostadam green building rating system, a measurement developed by the Ministry of Housing specifically in keeping with the kingdom's local climate and environmental characteristics.

In 2023, the company set its own industry-leading safety standard, passing 35 million safe man hours on construction sites since its inception – building on the 21 million safe man hours already marked in 2022.