How sustainability can make your business more profitable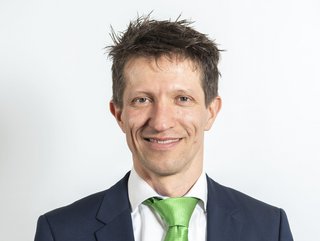 Jasper Steinhausen is the longest-running circular economy business consultant in the Nordic countries
We talk with leading sustainability consultant Jasper Steinhausen about how embracing ESG and circular economy can boost business growth and profitability
When it comes to doing business, sustainability is no longer an option but an imperative.
Amid increasing calls for accountability and as transparency becomes more prevalent, businesses are increasingly acting on ESG matters.
But rather than being a burden, embracing ESG can throw up multiple opportunities that lead to growth and innovation.
So says Jasper Steinhausen, CEO of Business With Impact, a consultancy that empowers leaders in SMEs with the tools and insights they need to have a positive impact on the world.
As the longest-running circular economy business consultant in the Nordic countries, Jasper is passionate about getting as many businesses as possible on the right side of history by helping them become a force for good.
He has worked with more than 100 companies and 10,000 people, from board members to leadership teams, to create business results through sustainability – applying a circular business mindset to a company's challenges, goals and successes.
He has also advised the Danish government on how to accelerate the green transition.
"The stakes are getting higher and it's becoming more costly not to engage seriously in sustainability," says Jasper, who advises an alternative path – urging businesses to see sustainability as a catalyst for growth.
"Instead of looking for answers in complicated siloed strategies, striving to meet performative targets or stressing over the responsibility of making a business 'greener', leaders should see sustainability as an opportunity to advance their business overall," he says.
"Do it right and sustainability can be the medium that engages the unifies the organisation, while solving the most important business problems as a high-value by-product."
We sit down with Jasper to discover how businesses can transition to a circular economy-based business while still ensuring profitability.
What unique themes and challenges are businesses facing in sustainability right now?
The stakes are getting higher and as a result we are seeing sustainability is now a board agenda. The most forward-looking board of directors will have discussed sustainability for years, but I see a massive uptake on the number of boards that decide to start having serious discussions about sustainability and what role it should have and could have on the company. Increasingly boards are starting to invite external experts to help qualify their discussions.
This of course has implications on how the C-Suite treats ESG. They are now forced to face it at a strategic level even though many feel they do not know how to lead the green transition in their company.
The social side of sustainability is also gaining traction and importance from a strategic point of view. Smart leaders see that there are several common traits in how to address the ESG agenda. It can be equally hard to deal with environmental and social issues in a strategic business context, but some leaders are recognising that it makes sense to address it all at once.
Most companies that have started to work on sustainability have isolated the social and the environmental side.
Often, we see that the social side has been boiled down to questions like gender equality, LGBTQ+ and perhaps the #MeToo movement. The environmental side is often a matter of climate change and perhaps plastic or other resources under the label of circular economy.
The last thing I will point to here is the need to be able to back your claims and be held accountable. Sustainability is becoming mainstream, and all kinds of claims are flying around.
Many countries have passed, or are in the progress of passing, legislation prohibiting false and unbacked claims about sustainability. This also goes for the EU. Throughout 2023 we have seen a massive uptake in the understanding of sustainability and demands for companies to be accountable for whatever level of sustainability initiatives they might carry through.
I find that this is mainly driven by a fear of being accused of greenwashing. But for the more advanced, it is also motivated by a keen interest in assessing where they are today to be able to measure progress. So, data is becoming more important, and this means an increase in collaboration along the supply chain to figure it out.
Just remember that you should start by setting the strategic direction for your business first. Decide why you want to do it and what you want to achieve before you dive in and start to make baseline analysis. Measuring is good. But know why and what you want to measure before you jump in the deep end of the pool.
Why is it important for leaders to be transparent when it comes to sustainability?
Many companies treat their work on sustainability as a bit of a secret and something they need to work on alone. It is, more or less, put in the hands of a few people, and it stays there.
This recipe can get you off the ground, but it will not get you far. It will most certainly not fulfil the potential for creating business value and positively impact the world around you.
The best way to approach it is with an understanding and mindset about transparency, openness, and collaboration. It starts internally with widespread communication to get everyone on board in order to make it part of everyone's understanding.
Transparency and openness also apply externally, partly because it increases your credibility and trustworthiness about your efforts and journey, including difficulties. It reduces the risk of being accused of greenwashing but, more importantly, it also signals to the world what you are working on so potential partners with solutions that can move you forwards faster can approach you.
What does sustainability demand of leaders?
It is quite normal for leaders to feel doubt when the decisions need to be made, but this is their role to fill. They must guard the mission and the bigger picture.
For some, this will come naturally. For others, less so. Leaders have been in this situation many times before, but just with different subject matter. They should think back on how they have dealt with hard decisions and how they have led change processes. What went well? What was just OK? What was tried out that they now know is a good way forward?
C-suite leaders have it in them to lead a transition to a circular economy-based business. They will however almost certainly need some additional skills. That said, it's important to remember that the best way to learn is to do, especially when it comes to something like transitioning your business as there is no place you can read about exactly what you should do. You have to own it, guard it, lead it, and live it. That is ultimately what it demands of a leader.
Why should business leaders view sustainability as an opportunity to make their organisations better, instead of seeing it as a burden?
Sustainability should never be seen as a burden as it has an impact on so many business issues, but with a distinct quality that most of these issues don't have themselves: it is humanising and appealing to most people.
As humans, we just don't connect as well to 'cut costs by 10%' or 'increase sales by 10%' or 'grow our brand value by 10%' as we do with, 'let's make the world a better place in a meaningful way.'
Do it right and sustainability can be the medium that engages and unifies the organisation, while solving the most important business problems as a high-value by-product.
But more than that, viewed in the right way and with the right strategy, sustainability can create a return on investment.
What areas should business leaders cover to ensure sustainability is profitable for their organisation?
When I work with businesses, I refer to what I call an 'Impact Blueprint'. It covers the five key principles that leaders must master to turn their company into a thriving and sustainable business.
The first three principles make up the 'Learning phase' and the last two are what I call the 'Earning phase'. The five principles are: Mindset, Mission, Mapping, Movement and Magnify.
Mindset: This is about getting the foundation in place for turning sustainability into a business driver. For most business leaders, this is a bit of a rewiring of their understanding of sustainability.
Mission: Here, leaders develop a statement that is an answer to the central question, 'Why is the world a better place because their business exists?'
Mapping: Here, leaders discover the right steps going forward that will move them towards their mission in a profitable way. Their end product is their roadmap for how to progress towards their mission.
Movement: This involves kickstarting their implementation and starting to create business value with embedded environmental impact while gaining credibility for the final step.
Magnify: The fifth principle is about spreading the message about their results and journey to harvest the credit and inspire others to go down the same path.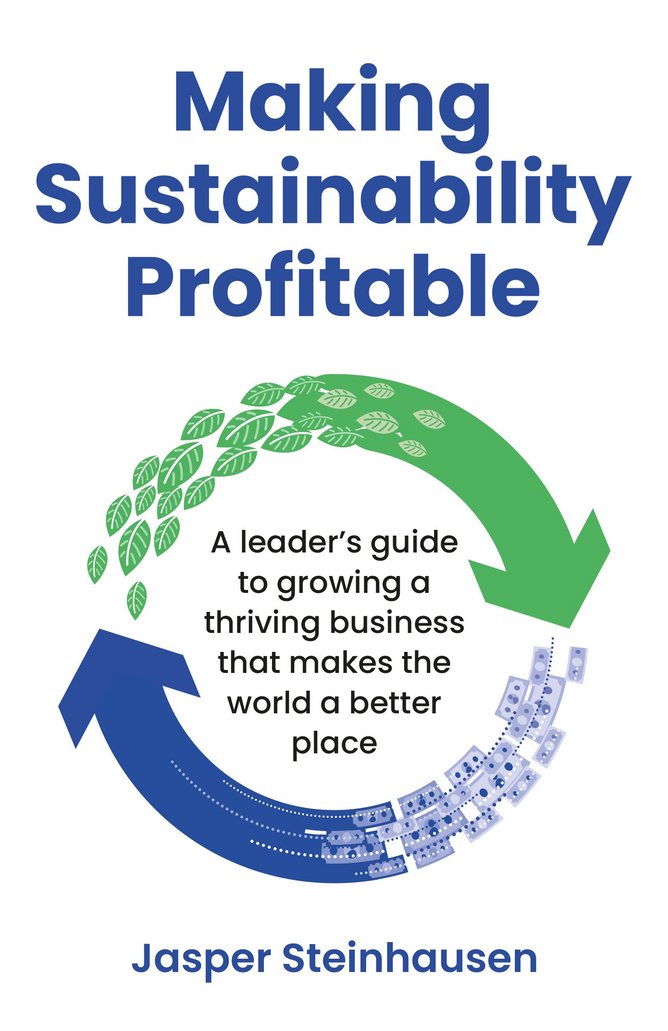 This new book offers an alternative approach to embracing ESG
Making Sustainability Profitable: new book by Jasper Steinhausen
The book covers the basics of the circular economy and how sustainability can create a return on investment. Alongside practical advice, it navigates the realities of transforming a business, including leaders being pushed outside of their comfort zones, the apparent threat to business and the risk of seeming less attractive to customers. "I hope Making Sustainability Profitable helps leaders realise that sustainability done right leads to profitability, and with the correct steps in place, they can attract and inspire clients, employees and fellow business leaders."
******
For more business insights, check out the latest edition of Business Chief Middle East & Africa and be sure to follow us on LinkedIn and Twitter.
You may also be interested in the Business Chief US website.
Please also check out our upcoming event – Sustainability LIVE in London on September 6-7, 2023.
BizClik is a global provider of B2B digital media platforms that cover executive communities for CEOs, CFOs and CMOs, as well as leaders in Sustainability, Procurement & Supply Chain, Technology & AI, Cyber, FinTech & InsurTech. We also cover industries including Manufacturing, Mining, Energy, EV, Construction, Healthcare and Food & Drink.
BizClik, based in London, Dubai and New York, offers services such as content creation, advertising and sponsorship solutions, webinars and events.