Digital upskilling – how to create a culture of learning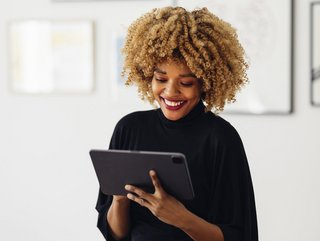 Digital upskilling is an organisational imperative that helps improve retention, employee experience and drive business growth – here's how to do it right
The digital skills gap is growing. A recent study by McKinsey revealed that 87% of executives say they are already facing massive skills gaps, a trend expected to continue growing over the next few years. And according to a PwC report , experts predict that half of all employees will need to be completely reskilled by 2025.
Not only has the fast pace of technological advancement and digital transformation significantly and rapidly changed the skills employees need to do their day job, but the evolution of new ways of working and transformation calls for the development of new strategic skills.
"The transition to hybrid working, and the increased acceleration of transformation efforts we saw during the pandemic has made the need to upskill even more vital to businesses' survival," says Suneet Dua , Products & Technology Chief Growth Officer at PwC. "The ability to navigate and solve today's complex problems requires a different set of skills and not enough employees have them."
Suneet argues that it is the job of business leaders to equip the workforce with the skills needed to take business where it needs to go, but believes businesses also have a bigger responsibility to their employees - to ensure they are preparing them for what their jobs will. look like in the future.
He says upskilling should be considered table-stakes today, a must-have employee benefit to help improve retention and employee experience and contribute to business growth.
Digital upskilling - from beneficial to business imperative
Businesses are not only increasingly recognizing the benefits an upskilling program can bring (Udemy Business has seen a 44% increase in its customer base over the last year) but importantly the consequences if they don't implement one.
According to an IPSOS report on Talent Transformation , 46% of enterprises have experienced project delays due to the lack of job-ready digital talent and 59% report that not having enough skilled employees has an impact on their business.
"The lack of highly skilled digital talent in critical technologies is impacting business outcomes, employee retention, and innovation," says Sarah Reynolds , Chief Marketing Officer at global online talent transformation platform Udacity .
Sarah says it is simply a matter of "bad planning" if organizations are not already building out their digital capabilities, as digital maturity is essential to business success.
Sarah cites a Deloitte report which showed a 30% difference in revenue growth between digitally mature companies and those that hadn't made much progress with their digital transformations.
"As a company today, if you are not already looking at digitally upskilling your workforce, you are a step behind," they/them says.
Greg Brown , President of corporate learning solution Udemy Business tells Business Chief that while digital skills were once considered a nice-to-have, they are now a must-have for organizations given continuous technology advancements and the new hybrid work environment.
"Providing employees with the opportunity to learn in the flow of work has never been more critical as organizations continue to undergo massive shifts to keep pace with innovation while also navigating an ongoing battle for relevance," says Greg.
Upskilling as a talent strategy
Not only does digital upskilling resources give employees the opportunity to grow and foster a shared culture and vision within an organisation, says Suneet, it also allows companies to train workers from a wide range of educational backgrounds, job titles and geography to fill urgent business needs. , while further empowering their people to explore new areas they may not have considered for themselves.
Cyber ​​upskilling is a case in point. PwC's 2023 Digital Trust Insights Survey found that more than half of CISOs and CIOs recognize that talent attrition is a problem and about 40% are monitoring it closely. "Instead of relying solely on finding skilled cyber workers, we've seen many companies use digital upskilling to create a cybersecurity workforce from amongst their existing employees to stretch their IT personnel."
Suneet says that at PwC they have noticed first-hand just how powerful upskilling can be, not only as a business operations strategy, but also as a retention strategy tool to keep their people happy, challenged and engaged.
Greg acknowledges the same and says this is particularly relevant given the current labor market "where highly-skilled individuals are both scarce and immensely valuable as organizations continue to face resource constraints." And with Gallup reporting that 50% of the US workforce are 'quiet-quitting', and hiring freezes on the rise, employees are increasingly looking for organizations to invest in their career growth.
"With the right programs, organizations can experience less turnover, bridge skills gaps of existing talent, achieve higher productivity, and save money, all while investing in their employees," says Greg - pointing to Udemy Business , which facilitates firms with digital upskilling programs that seamlessly integrates into employees' flow of work, allowing them to develop their careers while simultaneously making progress toward business objectives.
After integrating Udemy Business into their flow of work in an effort to upskill their employees, Booz Allen Hamilton unlocked talent retention and productivity with 65% of learners indicating that the platform had a positive impact on productivity. Additionally, the firm experienced a 93% retention rate for graduates of the program, a 9% increase over non-graduates.
Udacity's Sarah tells Business Chief that, as demand for digital skills grows, classic hiring strategies simply won't stand up to the intense competition to recruit and onboard tech talent - there simply aren't enough digitally skilled candidates to fill the roles.
However, when hiring graduates, recruiting based on soft skills rather than pre-existing digital skills opens up the hiring pool to a much larger range of "excellent candidates", so while there are not enough STEM graduates to meet the number of technical jobs, There are plenty of "smart and motivated graduates" who can be trained for technical roles.
"By digitally upskilling staff, organizations can circumvent the issue and reduce their need to compete for tech talent in the open job market," says Sarah.
Having digital upskilling programs in place also allows the organization to change with the times, Sarah adds. "Business is facing rapid and widespread change as it shifts increasingly in line with the digital. Investing in employees' continued skills development allows an organization to develop talent as the sector evolves and creates a more resilient and sustainable workforce in times of flux."
Upskilling - create a culture of lifelong learning
While organizations increasingly recognize the need, many make the mistake of assuming that upskilling their workforce is a one-time investment, rather than a rolling project.
"As the tech sector evolves, digital transformations will continue," Sarah tells Business Chief. This means that the workforce must also keep up and commit to life-long learning to ensure that they have the up-to-date skill sets that are required for their role and sector.
"Creating this culture of continuous digital learning for the broader organisation, a culture that engages expert practitioners, citizen learners, and leaders, is critical to ensuring the successful adoption and implementation of digital transformation initiatives.
"Moreover, rather than hiring a batch of fresh staff members with each digital transformation project, investing in regular upskilling allows organizations to hold on to talented employees and benefit from the expertise gained from their years at the company."
Greg agrees and says organizations must understand the difference between a training vs. learning mindset, and ask themselves – how do we build out a learning strategy? How do we construct a learning culture?
"Culture is not a one-off initiative but instead an ever-evolving commitment that is deeply and intrinsically linked with an organisation's operational system. Upskilling and reskilling programs are not one-size-fits-all, they should be customized to the needs of each workforce," he says.
According to Harvard Business Review , this is why a majority of corporate training programs today are deemed ineffective, as they have flaws in timing, content and purpose.
Personalization and flexibility matter
Research from the Training Industry finds that personalized learning not only helps identify and close skills gaps, but that it can also increase employee motivation and work performance. Which is why it's so important for organizations to look beyond a one-size-fits-all approach - to achieve high employee engagement and effectiveness.
Leveraging learner data, Udemy matches employees with on-demand content that directly aligns with their learning and career objectives. "We have a powerful community of real-world expert instructors that create high-quality, fresh and relevant content, allowing learners to customize their learning paths and ultimately help them achieve personal and professional goals," says Greg.
Suneet tells Business Chief that the most common pitfall PwC sees when organizations try to implement an upskilling program is that they are too general.
"Reskilling efforts need to be versatile and personalized to each employee's background and current experience," he says. "If businesses want to get the results they intend, personalization is key to a return on investment."
When creating a digital upskilling program, businesses should have an adaptable and scalable upskilling experience that can help keep their workforce ahead of the curve, says Suneet — pointing to ProEdge , a PwC Product that gives employees access to a tailored library of online courses designed to meet each company's upskilling goals.
Suneet highlights PwC's work with a big-box retail chain in creating a more tech-enabled future by eliminator manual tasks. "Leaders were eager to reduce the time teams spent on manual tasks so they could contribute to the company's future in new, exciting and innovative ways. ProEdge, in tandem with other solutions, was used to train employees to build their own automations and introduce capabilities that could remove thousands of hours of manual processes per year.
The six-week trial was a success, leading to notable results in only a matter of months, including 20,000+ hours saved annually, cites Suneet, and 39 use cases automated with 250 more use cases identified for automation. Furthermore, the retailer found 90% of automations "enabled leaders to make faster decisions and laid the foundation for a full 'citizen automation' mindset shift".
Another reason organizations face challenges with upskilling programs is in encouraging employees to participate, according to Greg, which is why offering flexible, remote skill-building opportunities that accommodate various learning styles is crucial to company-wide adoption and employee engagement.
He points to Udemy's intuitive platform which helps organizations build learning into the flow of work cohesively. "This is how we embrace continuous learning and promote learning agility for our stakeholders."
As we move into 2023, and hybrid work environments become the new normal, remote and asynchronous work will continue to gain interest among those looking for more flexibility, and this will the need for organizations to provide increased varied leaning modalities to their employees, says Greg. . He says there is also a shift to skills-based learning and virtual validation markers (like badges) that enable employees to hone digital leadership capabilities, as well as badges for future-focused skills.
"Employees are increasingly prioritizing flexibility and career development, and companies must support employees with a personalized, remote and scalable workplace learning model and building new cultures of learning that aid in optimizing business outcomes."
Suneet says digital upskilling programs will become even more important into 2023 and beyond as "companies look to innovate and push the boundaries of current operations."
This is especially true given that in 2023, 83% of companies are focusing their business strategy on growth, according to PwC .
But they must remain nimble, he warns. "Today's work environment is changing more rapidly than ever before, and business leaders must remain adaptable and forward-thinking to stay competitive."
Meet the Panel
Suneet Dua, Products & Technology Chief Growth Officer, PwC US
Suneet is responsible for driving more than US$1 billion in product revenue and executing PwC's product revenue strategy. He's focused on driving innovation, delivering world-class, forward-thinking products, and digitally upskilling the workforce and society at large – playing a critical role in designing and implementing digital tools that upskilled more than 55,000 of its US employees. Suneet has 20+ years of technology media, and entertainment industry experience, and is an advocate for digital transformation.
Greg Brown, President, Udemy Business
As President of Udemy, the largest global marketplace for learning and teaching online, since December 2020, Greg leads the Udemy team to help thousands of customers achieve better business outcomes and drive innovation through learning. A software executive, Greg has more than 20 years of executive experience leading high-growth and mission-driven technology companies, including as CEO at Reflektive, a performance, engagement and analytics solution platform.
Sarah Reynolds, CMO of Udacity,
An award-winning marketing executive, DEI advocate, and non-binary, Sarah joined Udacity in July 2022. Here, Sarah leads Udacity's global marketing organisation, focusing on support its growth in the enterprise and government sectors – scaling the team and customer base, and positioning Udacity as the leading digital talent transformation solution for enterprises globally. Sarah has more than a decade of expertise in managing and scaling diverse-distributed teams.
Enterprise Solutions – digital upskilling programs
Udemy Business Corporate learning solution offering fresh, relevant learning anytime, anywhere, via an online collection of high-quality courses taught by real-world experts. With content in 14 languages covering a wide range of topics from data analysis to leadership, Udemy Business helps organisations close skills gaps and drive innovation. More than 12,500 organisations globally, from VW to TCS to GoFundMe, are using Udemy Business to upskill and reskill their employees. With tools like the Skill Insights Dashboard, administrators can unlock learning insights within their company by visualising the skills of their workforce based on the content being consumed – allowing leaders to understand their employees' learning priorities by drilling into categories and topic data to see where exactly their time is being spent.

Udacity Enterprise Global online talent transformation platform focused on in-demand digital technologies, mentor support, and project-based learning taught by industry experts. Programs include real-world content for job-ready competencies in cyber security, AI, ML, data science, autonomous systems, and cloud computing, among others. Udacity's Enterprise solution provides tailored, end-to-end learning paths, helping companies choose the right learning path for their workforce and help their high-performing employees continue to gain the right skills to excel and innovate. Udacity has more than 140 enterprise customers including Airbus, Bertelsmann, BNP Paribas, Leidos, Mazda, and the US Air Force, and collaborates with more than 200 global industry partners including Google, Amazon, Facebook, Microsoft, Mercedes-Benz, and NVIDIA to power technical education.

PwC ProEdge ProEdge is PwC's cloud-based end-to-end digital upskilling solution designed to give organisations a roadmap for upskilling an organisation at scale and to meet each company's upskilling goals. It takes a data-driven approach to closing the skills gap with automatically generated personalised learning pathways. The solution starts by establishing a digital baseline for an organisation's talent, and helps businesses finds the best path forward for their unique needs and workforce. With immersive and learning experiences, the platform gives employees access to a world-class tailored library of online industry-leading content from companies like MIT Technology Review, Coursera and The Economist that employees can listen to, watch or read. ProEdge includes 13K technical, digital, and behaivoural courses over 110 immersive learning experiences that span a wide range of organisational functions.
In-demand skills
While digital and technical skills are especially in demand, other business skills are also needed as organisations transform.
Udemy Business has seen a 49% increase in hours spent on technical skills courses, and a 39% increase in consumption of business skills, with some of the top skills in business pertaining to communication, management, and leadership, Greg Brown, President of Udemy Business tells Business Chief.
It's a similar story at Udacity where customers are looking to "balance deep, practitioner-level technical skills development with fundamental digital literacy, data analysis and communication skill-building tactics that benefit broader sections of the employee population by helping to create a common digital language across the organisation," explains Sarah Reynolds, Chief Marketing Officer at Udacity.
Among the top 10 in-demand skills at Udacity – professional communication, data presentation, Python, business intelligence & analytics, and probability and statistics.