AI in spotlight with unveiling of major training programme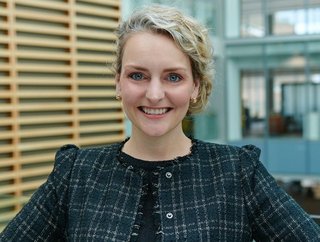 Jenalea Howell, VP Artificial Intelligence Market at Informa Tech
Informa Tech, a leading provider of market insight, has unveiled an exciting AI training programme in conjunction with AI Business and The AI Summit London
Could the UK soon be a global leader in the field of AI? That's certainly the aim of a newly-launched training programme from Informa Tech which is designed to position the nation's businesses at the forefront of the artificial intelligence movement.
The scheme, designed using the UK Government Office for AI's soon-to-be-unveiled 'upskilling framework', addresses the AI skill gap by educating business leaders on how to successfully identify, launch and scale up AI projects, remaining competitive at a global level.
As part of its National AI Strategy, the government has committed to carrying out research into the skills needed to enable employees to use AI in business, as well as identifying how to meet those needs.
"The AI skills gap is a global challenge," says Jenalea Howell, VP Artificial Intelligence Market at Informa Tech. "Each year, up to 80% of AI projects globally fail to deliver, mainly due to businesses' inability to operationalise AI models.
"For AI projects to truly succeed, business leaders and functional heads need to identify opportunities and articulate needs for AI procurement, prepare for and lead a successful implementation, and then operationalise the technology once implemented.
"Equally important is the need to understand the ethical considerations and to make responsible decisions, not only for business, but society as a whole."
UK takes 'vital step' in AI journey
Informa Tech's 'AI In Practice Training Programme' has been organised in conjunction with AI Business and The AI Summit London, which attract a global community of more than 200,000 business professionals.
To be delivered both in London and online, the initiative aims to tackle the digital skills gap and kickstart an educational support network for UK firms.
By participating in working groups, roundtables, project follow-ups and one-to-one coaching, professionals and leaders will be given the opportunity to learn the necessary skills to make more informed decisions in relation to AI.
An advisory board includes experts from Microsoft, the Alan Turing Institute, Wayfair, BNP Paribas Group and Informa Tech.
"For the UK to remain a global leader in AI, we need to make sure our exceptional pool of AI talent grows stronger by the day," adds Viscount Camrose, the UK's Minister for AI. "Initiatives like this will provide workers and students with the right skills for jobs in and using AI – a vital step in harnessing its enormous opportunities while also managing any risk.
"AI is already unlocking exciting opportunities across society and its application in the workplace can help free us up from routine tasks to hugely improve efficiency. The government continues to work with industry to make sure businesses across the country can benefit from the technology in a way that is safe, responsible and transformative."
For more details, visit london.theaisummit.com/training-academy.
******
For more business insights, check out the latest edition of Business Chief Middle East & Africa and be sure to follow us on LinkedIn and Twitter.
You may also be interested in the Business Chief US & Canada website.
BizClik is a global provider of B2B digital media platforms that cover executive communities for CEOs, CFOs and CMOs, as well as leaders in Sustainability, Procurement & Supply Chain, Technology & AI, Cyber, FinTech & InsurTech. We also cover industries including Manufacturing, Mining, Energy, EV, Construction, Healthcare and Food & Drink.
BizClik, based in London, Dubai and New York, offers services such as content creation, advertising and sponsorship solutions, webinars and events.