UK workers more comfortable discussing mental health at work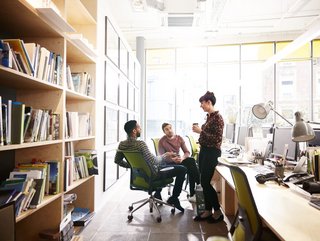 New research has been carried out by Mind, Co-op and organisations including Rethink Mental Illness to coincide with Time to Talk Day 2023
More than one in four British and Northern Irish workers find that work is the best place to talk about their mental health, according to a new study led by Mind.
Having surveyed more than 5,000 full-time employees, the charity discovered that 27% feel more comfortable discussing their mental wellbeing in the workplace than anywhere else.
It means the workplace ranked higher than cafes (21%), pubs (17%), gyms (17%) and libraries (9%) when it comes to seeking support.
The findings raise a number of important questions over the deterioration of mental health in the workforce, especially given the dramatic move towards home and hybrid working since the pandemic.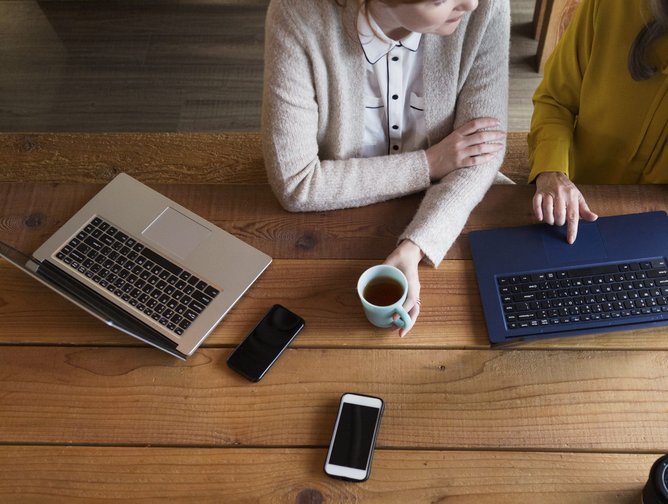 Research was carried out by Mind, Co-op, Rethink Mental Illness in England, See Me with SAMH in Scotland, Inspire and Change Your Mind in Northern Ireland and Time to Change Wales.
Their findings have been published on Time to Talk Day 2023, which aims to spark millions of conversations about mental health in workplaces, communities, schools, homes, and online across the UK.
Work a vital source of mental health support, finds Mind study
Despite the shift away from office working, many workers still find chatting with colleagues a great way to improve their mental health.
Just 26% of full-time employees and 31% of part-time employees said they never make space to talk about their mental wellbeing, compared to a worrying two-thirds of retired people (65%).
Meanwhile, people in full-time employment are slightly more likely to deem conversations about wellbeing to be important (82%) compared to the general population (77%).
While there is evidently still work to be done in relation to encouraging conversations among employees, it appears things are moving in the right direction.
One of those to benefit from speaking about mental health in the workplace is Jaabir Ramlugon, from East London, who was diagnosed with borderline personality disorder (BPD) back in 2016.
Thanks in part to therapy, the 37-year-old now only experiences traits of it.
But with the cost of living crisis making it more challenging for Jaabir to socialise with friends, going to work has proved to be a crucial source of support.
He said: "At work, when people ask how I am, instead of just saying 'I'm fine', I'm more honest about it.
"Thankfully, I work in an environment where that's okay. It's a blessing, because my previous experiences haven't been like that."
Mental health among workers hit hard by Covid pandemic
Clearly, the mental health of thousands of UK workers has suffered significantly since the start of the pandemic.
Fear of contracting the virus in the office, adjusting to remote working and isolation from colleagues are just some of the Covid-related issues which have been highlighted since the early part of 2020.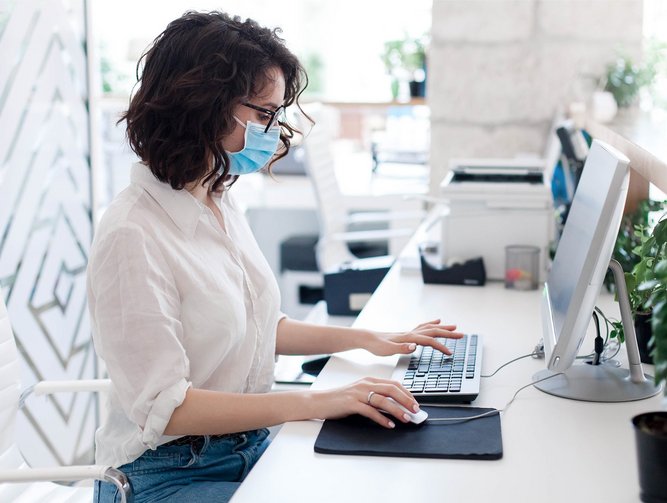 Studies carried out in recent years by GetApp demonstrate the scale of the problem.
Prior to the pandemic, 66% of the 1,000 employees surveyed by GetApp reported having good or excellent mental health.
This figure plunged to 42% at the height of the pandemic, although did pick up last year to 52%.
Poor mental health costing UK employers tens of billions, says Deloitte
Employers across the UK are also suffering financially on the mental health front.
The cost of poor mental health to the nation's businesses is estimated to be between £53 billion and £56bn, according to the Mental Health and Employers Report published in 2022 by Deloitte.
Presenteeism - the cost of employees not performing at their best due to ill health - make up the majority of this significant cost.
While a healthy number of workplaces have measures in place to support workers' mental health, it is clear there is still work to be done.
A quarter (25%) of respondents to Mind's survey who work full-time said they would welcome more relevant information in their place of work.
To coincide with Time to Talk Day, restaurant chain Nando's has launched a mental health support service for its 18,000 employees in the UK.
The firm has partnered with Maximus to offer staff the Access to Work Mental Health Support Service, which is funded by the government's Department for Work and Pensions.
Workers will have access to support including mental health training, recovery plans, support clinic and webinars.