This CEO is on a mission to improve a million lives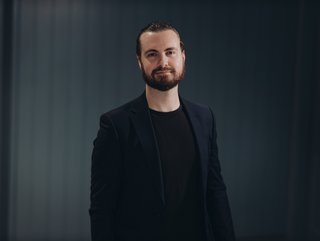 Sean Ruane, CEO and Founder of Mind Data
Sean Ruane, CEO and Founder of Mind Data, explains why he has made it his life's mission to improve the mental health of a million people around the world
"Losing someone instantaneously has its own challenges but, on the other hand, seeing someone gradually lose their life over the course of nine months presents a lot of other psychological challenges."
Sean Ruane is pensive as he details the trauma that turned his world upside down almost a decade ago.
In 2014, Sean's brother, Lee, lost his girlfriend of 10 years to a brain tumour. For a while, he did the 'manly' thing by staying 'strong' for his family, but eventually the underlying grief began to seriously impact his wellbeing.
It wasn't until the spring of 2015 that Sean, then a university student, finally realised he wasn't just depressed, but suicidal.
Luckily, though, he found an "amazing" therapist named Betty, who turned his fortunes around.
"The support at university was a real blessing," remembers Sean. "Out in the big, bad world I'm not sure what I would have done. I'd have been on the NHS waiting list or having to pay a lot of money to see a private therapist.
"I was really lucky that you have student welfare. Betty saved and changed my life."
As he journeyed along the road to recovery, Sean made it his life's mission to improve the mental health of a million people around the world. Today, he remains intent on achieving that mission through his startup, Mind Data, a platform designed to improve and modernise the therapy experience for therapists and clients alike.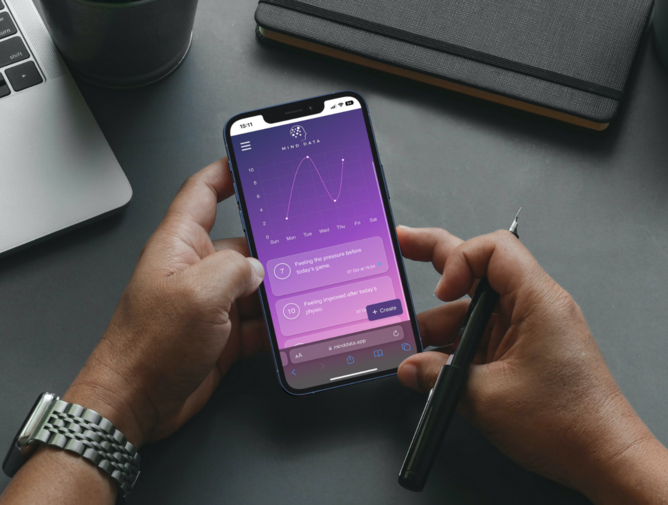 Mind Data is aimed at improving and modernising the therapy experience for therapists and clients. Picture: Mind Data
Mind Data: A leap of faith
After graduating university, Sean joined the two founders of a fledgling tech start-up in the HR world as their first full-time employee.
The business was scaled and sold in 2020, but Sean stayed on at the acquiring company for a year as Director of Customer Success. It was during this period that he would spend his evenings and weekends building up Mind Data.
"I suddenly had more time and a little bit of money behind me to invest in something meaningful," adds Sean. "I felt able to build something real and that's what I decided to do, so I put the vast majority of my life savings into Mind Data."
At its core, Mind Data is a digital platform that improves the effectiveness of therapeutic conversations, while deepening the relationship between a therapist and patients.
Patients can make use of a digital journal and provide notes section, allowing them to improve their self-awareness and identify what's triggering their ups and downs. Insights are then shared with the therapist, resulting in more informed therapy sessions.
"We also provide digital tools to help therapists," Sean continues. "That's invoicing, secure note-taking, scheduling of appointments with reminders. It's kind of a tech wraparound for therapists as they run their business."
Growing the business
Mind Data continues to make impressive progress. A commercially viable product has been built and Sean has brought in a founding team.
A pre-seed round made up of 11 investors has just raised £150,000 which, over the next few months, will be pumped into sales, marketing and growth to put the technology into as many hands as possible – and let the market dictate where it could have the greatest impact.
What's more, Mind Data is being piloted at the University of Buckingham and there are plans to offer it across the NHS and other educational institutions.
"Externally, the minimum viable product that I made on those evenings and weekends has been put in the hands of real-world therapists, and I've received some amazing case studies and feedback relating to the way it has transformed therapy for clients and drastically improved the therapeutic relationship," says Sean.
Making an impact
Sean is unequivocal in his belief that good founders or entrepreneurs will create something they would have once loved to use themselves.
He adds: "I can put my hand on heart and say that I really would have loved to use Mind Data when I was going through depression, giving me the ability to self-reflect and record my thoughts and feelings, and make the most of that therapy time."
Over the next few months, Sean hopes to see his technology being used by as many people as possible, while also growing the sales and marketing sides of the business. There are also plans to leverage proprietary artificial intelligence to improve the analysis and insights being provided to both patients and therapists.
Ultimately, however, this CEO remains focused on his mission.
"Technology enables us to increase the scope of the impact we have on humankind," he concludes.
"I see the 'one million lives' target as a horizon. If we ever get to a million, we'll move the goalposts to 10 million. It's just got to be something that's scary enough to force you into trying something big."
******
For more business insights, check out the latest edition of Business Chief Middle East & Africa and be sure to follow us on LinkedIn and Twitter.
You may also be interested in the Business Chief US website.
Please also check out our upcoming event – Sustainability LIVE in London on September 6-7, 2023.
BizClik is a global provider of B2B digital media platforms that cover executive communities for CEOs, CFOs and CMOs, as well as leaders in Sustainability, Procurement & Supply Chain, Technology & AI, Cyber, FinTech & InsurTech. We also cover industries including Manufacturing, Mining, Energy, EV, Construction, Healthcare and Food & Drink.
BizClik, based in London, Dubai and New York, offers services such as content creation, advertising and sponsorship solutions, webinars and events.