Canva invests in Europe with opening of London campus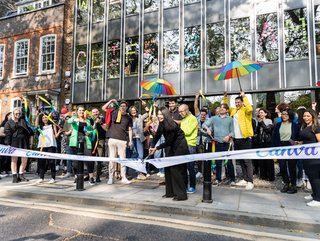 Canva has expanded by opening a new campus in London. Picture: Canva
Following a series of European acquisitions, Australian company Canva has expanded its presence in the region with the opening of a new campus in London
Canva, Australia's second most valuable brand, has unveiled its first European campus as the company looks to expand into new territory.
The visual communication company is increasing its investment in Europe with the opening of a new base in London.
Speaking at a media event showcasing new market research and platform insights, Canva founders Melanie Perkins, Cliff Obrecht and Cameron Adams discussed the role the European market will play in the company's long-term efforts to remain the number one platform of its kind, while also outlining the company's strategy for continued growth in the region.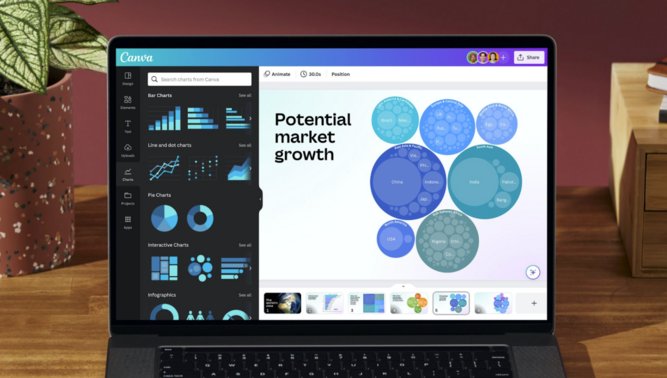 Canva is continuing to expand its European presence. Picture: Canva
Canva also explained how it was integrating Flourish's world-leading data visualisation technology into its core product experience, having acquired the UK-based business last year. Flourish's co-founder, Duncan Clark, is stepping into a new role as Canva's Europe Lead.
"We're incredibly excited to unveil our first European campus as we continue to deliver on our mission to empower everyone to design," said Perkins. "From creating world-class data storytelling features, to building truly magical product experiences through AI, our teams across Europe play a critical role in making incredible things possible for our global community.
"As visual communication increasingly becomes table stakes, we're looking forward to doubling down on our presence in the region to fuel new levels of impact."
Canva continues to expand European footprint
The announcement of Canva's focus on Europe coincides with the rapid increase and impact visual communication is having, both in the region and globally. The abundance of visual content being used in both personal and professional scenarios is significantly influencing how people are communicating at unprecedented scale, according to Canva's latest research.
Since the company was launched in 2013, Europe has played a significant role in Canva's growth and is home to some of its fastest-growing markets.
In recent years the business has been focused on diversifying its product suite, resulting in concerted efforts to expand the platform's core offering and technical strength through a series of strategic acquisitions in Europe.
Taking advantage of the continent's thriving start-up culture and exceptional talent, Canva has acquired six European companies in a bid to meaningfully accelerate its product and technical expertise, representing 100% of its acquisitions over the past four years.
In addition to Flourish, Canva has completed takeovers of Kaleido (2021), Smartmockups (2021), SlidesCarnival (2021), Pexels (2019) and Pixabay (2019).