Company profile: LVMH – Europe's first US$500 billion firm
LVMH, which looks after luxury brands including Louis Vuitton, has reached a market value of US$500bn
LVMH, whose portfolio of labels includes Louis Vuitton, Tiffany and TAG Heuer, reached a market capitalisation of €454bn after shares continued to creep up
LVMH, the French conglomerate behind iconic brands like Louis Vuitton, Moët & Chandon and Christian Dior, has officially become the first European company to achieve a valuation of US$500 billion.
The luxury goods heavyweight, whose portfolio of labels also includes Tiffany and TAG Heuer, reached a market capitalisation of €454bn after shares continued to creep up on Monday.
Shares have been skyrocketing throughout 2023, giving LVMH a place among the world's top 10 most valuable companies.
There is wide acceptance that growing interest in luxury goods in China, following its post-pandemic reopening, has significantly aided the recent boost in revenue and value. A strengthening euro has also contributed.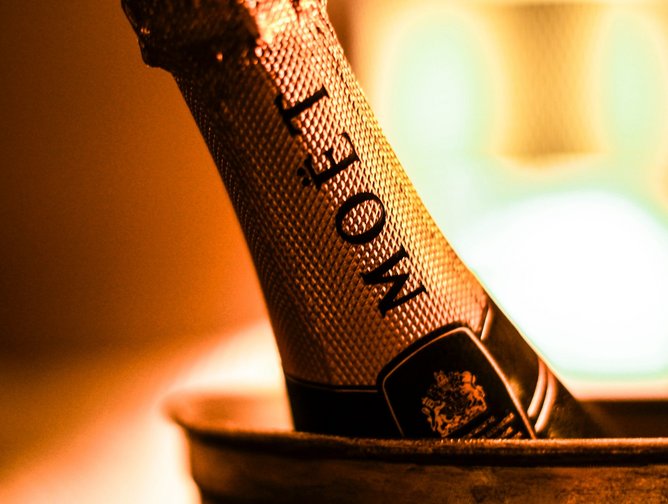 LVMH was formed in 1987 following the merger of Louis Vuitton and Moët & Chandon
LVMH: Steeped in luxury
Given its control of dozens of subsidiaries that look after 75 celebrated brands between them, the roots of LVMH – itself formed in 1987 – can be traced back for generations.
But it was in the mid-1980s that Bernard Arnault, now Chairman and CEO, first had the idea of creating a huge group consisting of luxury brands.
The businessman, who had spent the preceding decade working in construction, took millions from that venture to purchase Boussac, the then-endangered parent company of Christian Dior.
Meanwhile, Arnault was helping to merge treasured fashion house Louis Vuitton and historic winery Moët & Chandon, the product of which – LVMH – he heavily invested in.
Having rapidly transformed the fortunes of Boussac through a string of shrewd, and sometimes brutal, business decisions, he set about taking overall control of LVMH and was ultimately successful in doing so.
In the ensuing decades, LVMH has progressively taken on a staggering proportion of the world's best-known luxury brands.
In the early years, these included Italian leather maker Berluti, perfume specialist Guerlain and Spanish luxury fashion house Loewe – with the latter being the oldest luxury fashion house in LVMH's portfolio.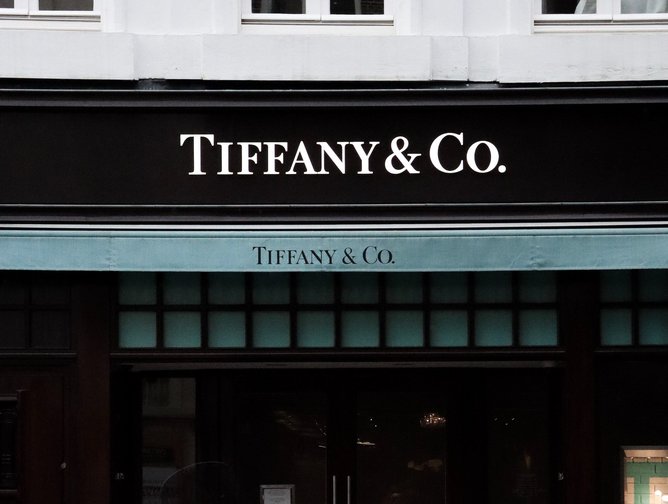 LVMH acquired Tiffany & Co. in 2021
Other unmistakable brands to have been acquired over the years include Sephora, Fendi, Hublot and Bulgari. Prestigious jewellery house Tiffany & Co. joined the group as recently as 2021.
Who's in charge?
Arnault, the man whose drive and determination has made LVMH what it is today, remains at the helm and has, in recent months, been joined by members of his family towards the top of the tree.
His daughter, Delphine, was promoted to head up Dior in January of this year, while her brother Antoine is CEO of Christian Dior SE, the holding company which controls LVMH.
Arnault's younger children, Alexandre, Frédéric and Jean, also have executive-level roles within the operation.
Antonio Belloni has been the group's Managing Director since 2001, while Nicolas Bazire heads up the Development and Acquisitions division.
How is LVMH doing when it comes to DEI?
LVMH describes itself as "diverse by nature", with a workforce consisting of more than 190 nationalities and four generations with an average of 34, operating in more than 80 countries.
Last year, the group launched an online series entitled 'It's Everyone's Business', celebrating and shining a light on the diverse range of individuals working in various positions and functions across the globe, while also offering them a space to tell their stories.
And, in November, LVMH signed the LGBT+ Engagement Charter founded by French non-profit L'autre Cercle in a bid to achieve equal rights and treatment in the workplace, joining dozens of industry peers.
Headline targets for the company over the coming years include:
50% women in group key positions and pay equity by 2025
2% employment of people with disabilities by 2025
30% Black, Indigenous and people of colour in key positions in North America (no timescale given)
What about sustainability?
"Our position as a leader entails social and environmental responsibilities," said Arnault back in 2018. "We need to go further than simply meeting standards."
In publishing its Social and Environmental Responsibility report for 2021, LVMH set out a range of targets.
For employees, this includes an environmental training programme for people in every business by this year, and an environmental management system at all production and logistics sites by 2026.
LVMH has also pledged to use zero virgin fossil-based plastic in its packaging by 2026, while 100% of the entire group's new products will have eco-design in mind by 2030.
The hope is that, in three years' time, greenhouse gases from energy consumption at the company's sites and stores will have been reduced by 50% from a baseline figure measured in 2019. Progress reached 11% in 2022, so there is plenty of work still to be done.
There also exists a goal to use 100% renewable or low-carbon energy at sites and stores by 2026.
"LVMH views protecting the environment as not simply an obligation, but an imperative and a source of competitiveness," the company's website adds. "It is imperative because the long-term success of LVMH Maisons depends directly on preserving and respecting the natural resources they use to make their products."