GCC wealth relies on UHNWIs, to reach US$3.5tn in 2027 – BCG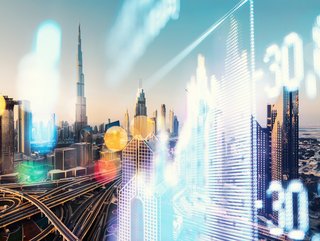 Some 38% of the Middle East and Africa region's financial wealth is found in the countries that make up the GCC
Boston Consulting Group's Global Wealth Report 2023 shows dominance of GCC countries in the region, and importance of UHNWIs, as it rises to US$3.5tn
It will come as little surprise to hear that 38% of the Middle East and Africa region's financial wealth is found in the countries that make up the Gulf Cooperation Council (GCC).
That's according to Boston Consulting Group's (BCG's) latest Global Wealth Report, now in its 23rd year, which also says that GCC nations of Saudi Arabia, United Arab Emirates, Kuwait, Qatar, Bahrain and Oman also has 27% of its wealth in the hands of Ultra High Net Worth Individuals (UHNWIs).
BCG also says this wealth will grow from US$2.8 trillion in 2022 to US$3.5 trillion in 2027.
"Accounting for 38% of the region's financial wealth in 2022, the GCC showcases its resilience and vision for the future. The GCC's trajectory reflects its commitment to economic development and innovation," said Markus Massi, Managing Director and Senior Partner at BCG.
Those UHNWIs are classed as those with more than US$100 million.
"High net worth individuals have played a vital role in solidifying the GCC's economic position. Not only do they foster innovation and investment in the region, but they also drive its sustained growth," said Farouk El Hosni, Principal at BCG.
Growth in the Middle East was singled out as one of the key drivers of global financial wealth in 2023 as it continues to rebound from the pandemic. Other factors delivering global growth of 5% – to touch US$267 trillion – include the reopening of business in China, the strong US stock market, and the growth of the tech sector in Asia Pacific.
UAE attracting wealth from Eastern Europe and Asia Pacific
The UAE was also highlighted as one of four countries that has fared particularly well, despite recent headwinds. In fact, geopolitical tensions saw investors moving their wealth around, with cross-border wealth rising 4.8% in 2022 to reach US$12 trillion.
The BCG report mentions "a significant exodus of Russian assets from Europe to the Middle East".
In 2022, assets under management grew faster in the UAE than anywhere else, with assets pouring in from the region, but also Asia Pacific and of course Russia.
The UAE is seen as particularly attractive thanks to low regulatory barriers for launching businesses (such as Family Offices) and for investing in real assets – one reason why property prices in the UAE are booming right now.
"To ensure long-term profitability in wealth management, firms can revolutionise revenue generation through the strategic adoption of initiatives such as scalable client acquisition, distinctive private-market offerings, and integration of GenAI in financial advice," added Massi.
"Additionally, focusing on reviews, decisions, and tech-based solutions is crucial for strategic cost management. By implementing these insights, we can reshape wealth management and unlock a future of growth, efficiency, and scalability."
******
For more business insights, check out the latest edition of Business Chief Middle East & Africa and be sure to follow us on LinkedIn and Twitter.
You may also be interested in the Business Chief US & Canada website.
Please check out our upcoming event – Procurement & Supply Chain LIVE in London on September 26-27.
BizClik is a global provider of B2B digital media platforms that cover executive communities for CEOs, CFOs and CMOs, as well as leaders in Sustainability, Procurement & Supply Chain, Technology & AI, Cyber, FinTech & InsurTech. We also cover industries including Manufacturing, Mining, Energy, EV, Construction, Healthcare and Food & Drink.
BizClik, based in London, Dubai and New York, offers services such as content creation, advertising and sponsorship solutions, webinars and events.