How much of a salary hike can GCC employees expect in 2023?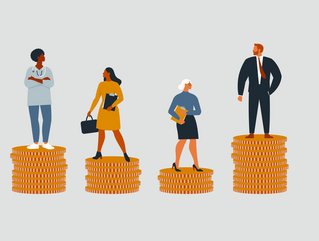 Getty Images
As the jobs market across the GCC continues to flourish, employers are hiking salaries, offering bonuses and beefing up benefits, recruitment experts say
Three-quarters of employers across the GCC expect salaries within their organisation to increase this year, according to the 2023 GCC salary report from recruitment specialist Hays Middle East.
Despite global economic headwinds, wages across the Gulf countries are expected to rise by an average of 5% in 2023.
More than one-fifth of firms expect to increase employee salaries by 6% to 10%, while one in 10 are looking at increases of 11% to 15% and 12% of organisations plan to hike wages by 12%.
Just 3% say they may have to decrease workers salaries.
GCC countries continue to experience a buoyant labour market – especially the UAE, which recorded its strongest jobs market year in a decade in 2022.
This comes as the labour market globally shows signs of slowing. permanent placements falling in the UK's job market for the fifth month in a row last month, and pay growth slowing, a KPMG Index found.
Sarah Dixon, MD of Hays Middle East said that the GCC had remained stable with continued investment and diversification creating new jobs across multiple sectors and geographies and that 2023 promised to be a prosperous year for the labour market and the GCC in general.
And the numbers back this up, with 85% of employers planning to recruit permanent employees (89% in Saudi, 85% in the UAE) in 2023.
"It's now the region with one of, if not the most, positive economic outlooks for the coming years," she said in the report, adding that this was "positive news for jobseekers and a challenge for employers looking to attract and retain top talent".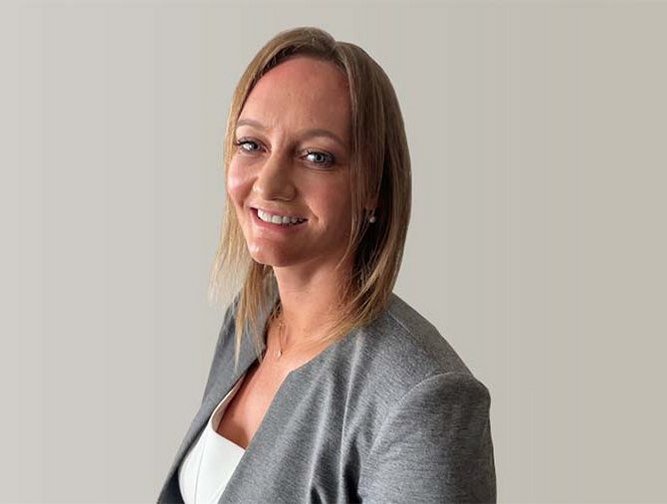 Sarah Dixon, MD of Hays Middle East says the GCC has one of the most positive labour market outlooks for the coming years
Highest salary rises in finance, banking, legal, tech, and industrial
The expected 5% average wage rise across the GCC is mirrored within the UAE, according to Robert Half's 2023 UAE salary report released last month.
Expected salary hikes in the UAE specifically are expected to average between 2% and 5% in 2023, with financial services and legal sectors likely expecting the highest sector rises, with an average rise of 5% and 4.9%, respectively.
The tech sector in the UAE is expected to record a lower salary increase, an average of 3%, despite technology remaining the GCC's most active industry for hiring, and with 88% of employers planning to recruit permanent employees in 2023, Hays said.
According to Michael Page's forecasts for UAE salaries this year, a Chief Digital Officer can expect to earn up to AED90,000 in 2023; a Chief Data Officer AED120,000; and a digital transformation manager, up to AED65,000.
The industrial and tech sectors in Saudi are also likely to witness significant salary hikes, as the sectors expand exponentially, and competition for talent among employers heats up, recruitment experts say.
"Saudi Arabia's economy is expanding rapidly, and Cooper Fitch expects development and diversification to continue swiftly in 2023. Alongside the progress of mega and giga-projects, with work on built assets and infrastructure now commencing, there is a parallel drive to grow the Kingdom's technology industries." Trefor Murphy, founder and chief executive of Cooper Fitch, said in its 2023 Saudi Arabia Salary Guide.
Benefits matter too, with flexible working essential in attracting talent
While salary is the number-one factor that attracts employees to a new role, according to Hays, lack of career development opportunities within a role is most likely to see an employee leave, with 45% saying they plan to change roles this year due to lack of a career pathway.
Training and career development was among the most wanted employment benefits in the UAE, according to Michael Page.
A competitive benefits package is essential in attracting and retaining talent, all the reports found, with flexible working (35%), child education allowance (33%) and air tickets (30%) the most valued employee perks in the GCC, according to Hays.
And yet, just half of employers in Saudi and in the UAE offer flexible, remote or hybrid working to staff.
"Offering flexible working options is a viable way for employers to counter the fierce competition … professionals place work-life balance and flexible working as a top priority when looking for a new job," Hays said.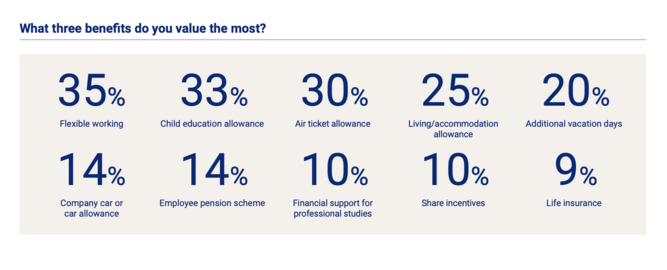 2023 GCC salary report from recruitment specialist Hays Middle East
Michael Page data backed this up, stating that in the UAE, flexible working would remain a top priority for employees in 2023 and that embracing a hybrid model would be key in "attracting and safeguarding employees".
In its UAE salary guide, Robert Half said some companies are offering employees extra bonuses or one-off stipends as a way to retain talent; while Michael Page's report revealed that some firms are making longer-term adjustments to allowances for healthcare and housing, costs that are, and will likely continue to be, "increasing and putting strain on employees' personal finances", according to Gareth El Mettouri, associate director for the Middle East at Robert Half.
Will employees receive annual bonuses in 2023?
Bonuses are also on the cards in 2023, in both Saudi Arabia and the UAE, according to the Cooper Fitch salary report.
While nearly three-quarters of business leaders in the emirates say they plan to reward staff for their commitment and hard work with a bonus in 2023, a staggering 81% of companies in Saudi plan to do so.
Saudi is planning to be more generous than the UAE in its offering, with 10% of employees in the Kingdom likely to receive an annual bonus amounting to six months' gross salary, compared to less than 1% of UAE firms.
This is particularly the case for industries such as aviation and aerospace, banking, financial services, investment management and government relations.
Most employers though will offer bonuses of one month's gross salary.