L'Oréal remains world's most valuable cosmetics brand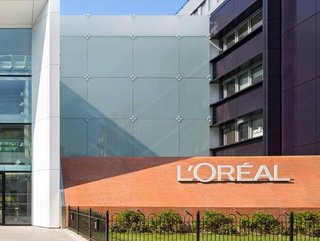 L'Oréal is the world's most valuable beauty brand, according to Brand Finance. Picture: L'Oréal
The iconic French firm topped the rankings with a brand valuation of US$12 billion, seeing off competition from Estée Lauder, Nivea, Gillette and Dove
L'Oréal has retained its title as the world's most valuable cosmetics company, according to the latest report from world-leading brand valuation consultancy, Brand Finance.
The iconic French firm came out on top with a valuation of US$12 billion, seeing off competition from make-up expert Estée Lauder (US$7.2bn), skincare specialist Nivea and razor manufacturer Gillette (both US$6.6bn).
L'Oréal, whose brand value is said to have risen 7%, also topped last year's rankings following the appointment of a new CEO, Nicolas Hieronimus, in 2021.
Meanwhile, Chando has been named as the fastest-growing beauty brand and Natura as the strongest.
Every year, Brand Finance puts 5,000 of the biggest brands to the test, ranking them across all sectors and countries. The world's 50 most valuable and strongest cosmetics brands are included in the Brand Finance Cosmetics 50 ranking.
Brand value is defined by Brand Finance as the net economic benefit that an owner would achieve by licensing their brand in the open market, while brand strength is the efficacy of a brand's performance on intangible measures relative to its competitors.
L'Oréal reigns supreme in Brand Finance Cosmetics 50
As one of the world's most iconic names in cosmetics, L'Oréal operates in more than 150 countries and has a global portfolio of more than 30 offshooting brands.
In its analysis, Brand Finance determined that key measures of familiarity and consideration towards L'Oréal have increased, which may be attributed to the company's digital marketing strategies and enhanced online presence.
By leveraging its enormous social media following – more than 10 million followers on Instagram and almost 450,000 on TikTok – the organisation has enhanced its familiarity among younger consumers, producing visually appealing content and campaigns that are often spearheaded by popular influencers.
Moreover, L'Oréal can boast an innovative and continually expanding product range, a key attribute identified in the investment pillar of its brand strength, for which it ranked fifth in the world.
Annie Brown, Director of Brand Finance. Picture: LinkedIn
Annie Brown, Director of Brand Finance, commented: "L'Oréal has once again come out on top, and Hieronimus has an ambitious and strategic vision for the giant's future.
"The L'Oréal brand must continue to prioritise innovation, sustainability and digital transformation as it continues to expand its influence across the globe in the coming years."
Chinese beauty giant Chando is fastest-growing brand
Chando, whose brand value has risen by 36% to US$1.3bn, has taken the beauty world by storm with its innovative branding and unique products. The increase may be attributed to growing Chinese and global demand for luxury products at affordable prices.
The company has managed to establish a unique brand identity by offering a diverse range of products including skincare, fragrances and home goods. Its Himalayan-inspired branding also holds significant appeal in the local market.
Chando is also perceived as a leading brand in sustainable and ethical business practices through its endorsement of renewable energy sources and use of eco-friendly packaging.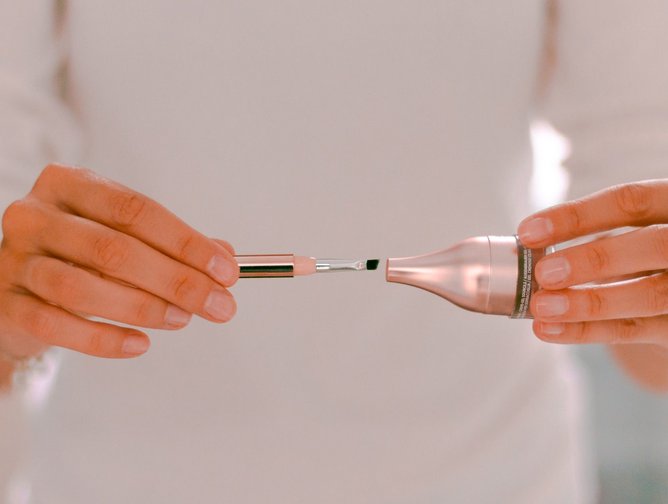 L'Oréal has been named as the world's most valuable cosmetics brand
Maybelline New York (owned by L'Oréal) is the second fastest-growing cosmetics brand of the year, up 30% to US$4bn. In 2022, the company launched its global sustainability programme, 'Conscious Together', to promote sustainability and reduce its environmental footprint. The initiative is also aimed at empowering women by supporting organisations committed to their advancement.
Natura sitting pretty as world's strongest beauty brand
Brand Finance calculates brand strength through a balanced scorecard of metrics evaluating marketing investment, stakeholder equity and business performance, giving each a Brand Strength Index (BSI) score out of 100.
Brazilian business Natura – renowned for its commitment to ethical and sustainable practices – achieved a mark of 89.1, placing it ahead of Lancôme and Estée Lauder.
Researchers found that domestic consumers have a strong connection to the company's South American heritage and appreciate its efforts to preserve the Amazon Rainforest. In addition to its sustainability focus, Natura has positioned itself as a cruelty-free brand.
Natura's unwavering commitment to these values was found to be a driving force behind its continued success and popularity.