Fast-growing fintech firm expands into fifth European nation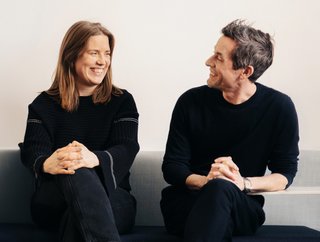 Olle Lundin, CEO of Froda, with Stella Snickare, VP Froda Embedded. Picture: Froda
Swedish fintech Froda has issued loans to the tune of US$600m since its inception in 2015 and reached a valuation of more than US$100m in the autumn
Swedish fintech firm Froda has expanded operations into a fifth European country, marking another milestone in its rapid growth trajectory.
The company, which has issued US$600m in loans since its inception and reached a valuation of more than US$100m in the autumn, has extended activities into the UK. In addition to Sweden, Froda operates in three further Scandinavian markets: Norway, Denmark and Finland.
Moving into the UK market comes courtesy of a strategic partnership with fellow Swedish-born financing fintech, Treyd, which has been established on British shores for a year with the aim of simplifying and enhancing growth financing for merchants involved in the import and sale of physical products.
The innovative collaboration will enable Froda and Treyd to provide merchants with financing solutions for inventory purchases, offering improved predictability, scalability and flexibility through the integration of smart credit algorithms, data analytics and advanced technology.
Olle Lundin, CEO of Froda, said: "Expansion beyond the Nordics has always been a key objective for us. In the current global landscape, it is crucial for merchants to access flexible financing options.
"With this solution, we aim to make it easier for entrepreneurs to unlock essential growth capital."
Froda lends helping hand to SMEs
Historically, accessing business financing for SMEs has posed significant challenges due to lengthy approval processes, the hassle of in-person meetings and time-consuming administrative tasks. Froda was founded in 2015 with the aim of changing this and thereby contributing to a more equal and inclusive business environment, where these fledgling enterprises can access capital to grow through completely objective and digital assessment.
With that, one of Froda's goals since its inception has been to expand internationally to help entrepreneurs on a global scale, aided by the forming of various partnerships with renowned organisations including Lunar, Yabie and Worldline.
Moreover, in 2020, Froda established a dedicated business unit focusing on embedded finance, a strategic direction exemplified by the collaboration with Treyd.
And, earlier this year, the company successfully launched a groundbreaking card-based embedded lending product in collaboration with Visa.
"With our embedded financing product, we can empower growth-oriented companies to offer their customers flexible financing solutions, seamlessly integrated via a simple API," added Stella Snickare, VP Froda Embedded.
"Our partnership with Treyd enables us to scale up and extend our financing solution to a broader network of merchants. Having already introduced the product in Sweden, Norway, and Denmark, we eagerly anticipate its reception in the UK."