Top 10 biggest billion-dollar companies in Israel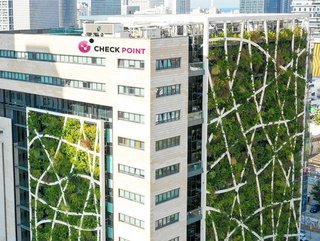 Ranked #1537 in Forbes' list of the largest companies in the world, Check Point is Israel's leading cybersecurity company
Spanning sectors including banking, pharma and technology, these 10 companies are the largest in Israel – earning a spot in Forbes' latest Global 2000 list
Think of Israel and cybersecurity springs to mind.
The country is internationally recognised as a cyber powerhouse, having become the world's second-largest cybersecurity cluster with 12% of the 500 largest global cybersecurity firms gathered here. San Francisco leads with 32%.
Among its cybersecurity leaders, Check Point is a Tel Aviv-based company widely credited with inventing the modern firewall and is known for providing solutions to 20% of the Global Fortune 500.
That's not all. The company, which last year was named among the world's best employees, has made it into the highly anticipated 20th annual edition of Forbes' Global 2000.
Check Point is just one of 11 companies in Israel to feature in the list, which ranks the largest companies in the world using four metrics – sales, profits, assets, and market value.
Ranked from #726 to #1850 on the list, and spanning sectors including banking, tech, shipping and pharma, these Israel-based companies are the largest in the country.
Here, we dig deep and discover how they've grown to be the corporate giants they are.
1
Market value: US$12.07 billion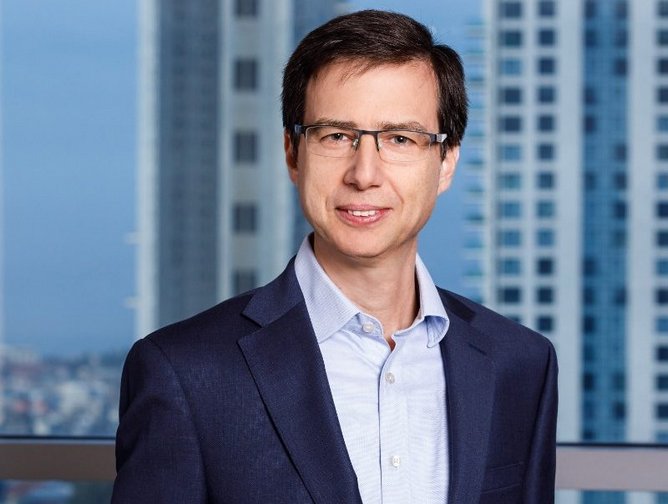 Since becoming CEO in 2019, Hanan Friedman has led the Bank's strategy and transformation programmes
Israel's largest bank by assets, with a market share of 30% in the country, and one of the largest corporations in the Middle East region, the 120-year-old Bank Leumi posted the highest profit among Israel's banks for 2022, reporting a nearly 60% rise in net profits in the fourth quarter.
As well as 270 branches in Israel, the bank has 61 branches and representatives in 17 countries, including overseas offices in Switzerland, the UK, Uruguay, and the US, along with 7,893 employees worldwide.
The bank, which is the parent company of the Leumi Group, offers corporate banking services, commercial banking to middle-market firms, private banking to HNWIs, retail banking, and financial management. Leumi Group, offers financial services, while its investment arm, Leumi Partners invests in technology.
Earlier this year, Bank Leumi issued its first green bond under its new Green Bond Framework
Since becoming CEO and President in 2019, Hanan has led the Bank's strategy and transformation programmes and was also responsible for the Bank's digital, innovation, payments, investment advisory and regulation activities, alongside international operations.
2
Market cap: US$11.73 billion
CEO: Zion Kenan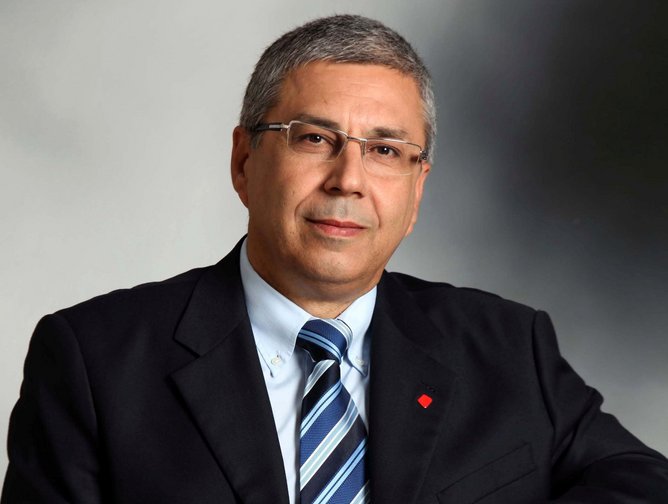 Dov Kotler has helmed Bank Hapoalim since 2019
Operating in Israel since 1921, Bank Hapoalim is the country's second largest lender and has played a key role in the rapid growth of the country's economy. The bank has 250 full-service branches within Israel making it the largest distribution network in the country.
The bank also operates globally in 30 countries, in Europe, the US, Canada, Latin America, Hong Kong, Singapore, and Australia, via branches, representative offices, subsidiaries and partnerships with thousands of correspondent banks.
The bank, which has 8,562 employees, offers a range of retail, commercial, corporate, and private banking and other financial solutions with a product portfolio that includes loans for mortgages, real estate, working capital, and lines of credit.
Headquartered in Tel Aviv, Bank Hapoalim has secured profits of US$1.94 billion in the last year, and in the first quarter of 2023 saw its net profit jump 21.3%.
Under the leadership of Dov Kotler, CEO since 2019, the bank has undergone transformation of its organisational development infrastructure and the foundations of its management, recently earning it a Pioneering Project Award for its change management culture.
3
Market cap: US$8.55 billion
CEO: Moshe Lari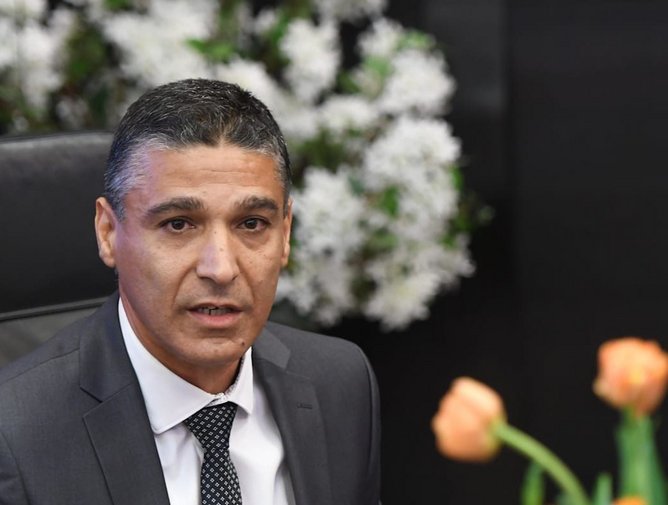 A long-time executive of Mizrahi Tefahot, Moshe Lari took the reins mid-2020
The third-largest bank in Israel and the largest bank in the mortgage market, Mizrahi Tefahot Bank not only features in the world's top 1,000 companies (#958), but was also named in the Forbes' World's Best Banks' list.
Headquartered in Ramat Gan, the bank operates through 180 branches in Israel, including 33 branches of Bank Yahav, offering a variety of banking and financial services, including private banking, mortgages, savings, credit cards and loans.
In 2019, Mizrahi merged with smaller bank Union Bank, pushing it from fourth largest bank to third-largest in the country, and in 2020, long-time Mizrahi executive Moshe Lari took the reins of the bank.
With more than 7,600 employees, the bank reported a 19% rise in first-quarter profit.
4
Market cap: US$9.74billion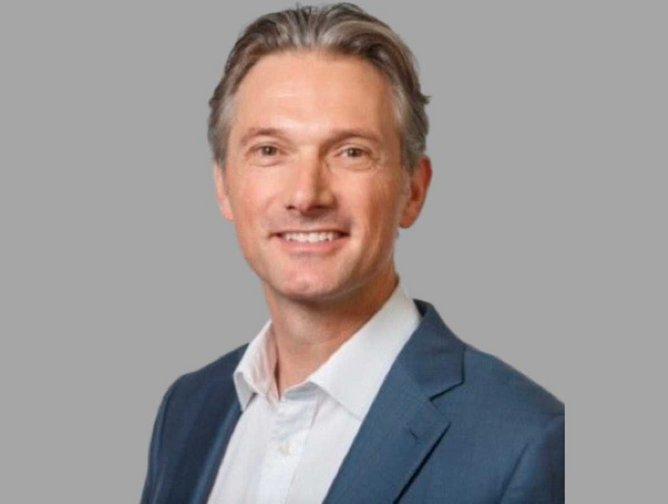 Former Novartis executive Richard Francis became CEO of Teva earlier this year year
Not only is Teva Pharmaceutical Israel's biggest pharma firm, but it is the biggest manufacturer of generic drugs in the world.
With more than 36,000 employees, Teva is a global multinational leader in generic, biosimilar and specialty medicines and has been developing, producing and marketing generic drugs for all treatment categories for more than a century.
With a portfolio of 3,500 products in nearly every therapeutic area, the pharma operates in 60 countries globally, has more than 40 pharma manufacturing sites in 19 countries, 28 pharma R&D centres and 21 API manufacturing sites.
Operating since 1901, the pharma giant has undergone a significant operational transformation across its international footprint in recent years and has been led by former Novartis executive Richard Francis since January.
The company, which has historically been good at finding promising drug candidates and entering long-term research partnerships, saw its profits drop over the last year.
5
Market cap: US$2.1 billion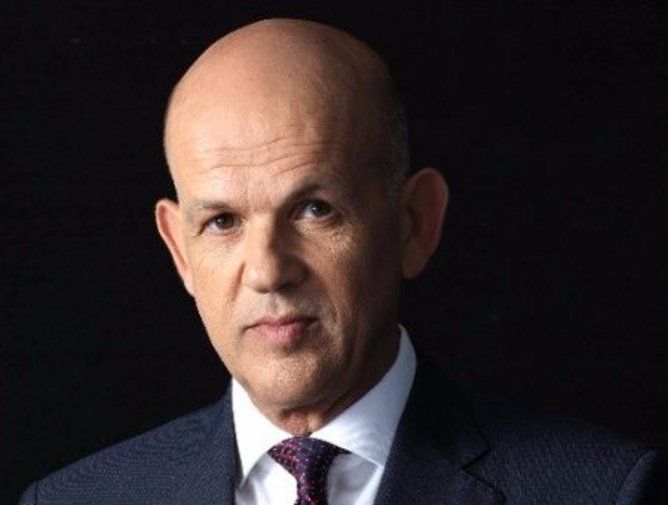 Former Israel Electric Company CEO Eli Glickman has led ZIM for the last six years
As one of the world's top 20 cargo shipping companies, ZIM Integrated Shipping Services provides customers with innovative seaborne transportation and logistics services, covering the world's major trade routes with a focus on select markets.
Founded in 1945, ZIM became a pioneer in container shipping in the early seventies, establishing itself as a leading global, asset-light container liner shipping company.
Today, as a digital-focused, asset-light, global carrier, ZIM employs more than 6,500 workers, and has built a reputation as a top industry performer with high schedule reliability and service quality.
Recently, the Haifa-headquartered company has been focused on expanding and enhancing its regional network connecting Asia, Australia and New Zealand.
The shipping giant reported a net loss of US$58 million for the first quarter of 2023, compared to net income of US$1,711 million in the same period last year, attributing the loss a decline in freight rates and weak demand, especially in Transpacific trade.
For the last six years, the carrier has been led by former Israel Electric Company CEO Eli Glickman, 61.
6
Market cap: US$6.16 billion
Incoming CEO: Avi Levi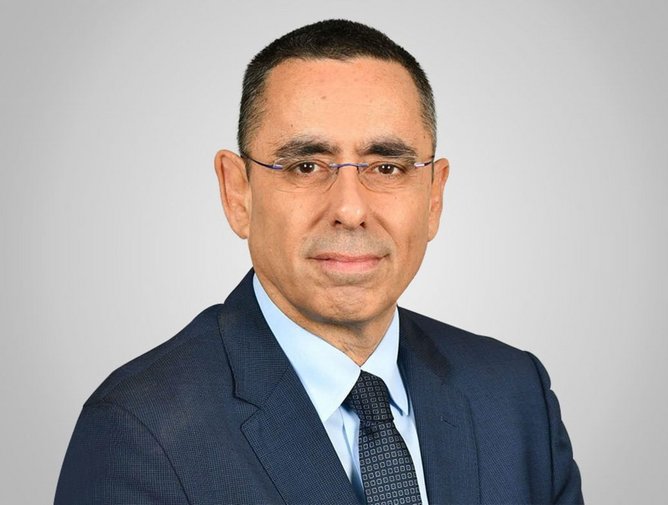 Avi Levi was recently named the new CEO of Israel Discount Bank but no start date has yet been set
A strong regional bank since 1935, Israel Discount Bank offers corporate banking and retail financial services to clients in Israel and other major financial centres globally.
Within Israel, the bank has both commercial banks and financial services companies engaged in investment banking, portfolio management, and trustee services.
While the bank dropped off the World's Best Bank for 2023, it remains one of the world's largest companies, ranked #1149 in the Global 2000.
With an employee count of 9,125 and profits in the last year of US$1.04 billion, the bank continues to grow, recently reporting record first quarter profits of US$350m, mainly attributable to stronger revenues from core banking activity.
Helmed by Uri Levin for the last four years, the bank recently announced Levin was leaving the role to take up the CEO role at Tidhar Real Estate Group.
Avi Levi has been appointed as the new CEO and will take up the role in the next few months. Levi joined the bank in 2011 and has risen through the ranks to become SEVP, head of retail banking.
7
Market cap: US$2.21 billion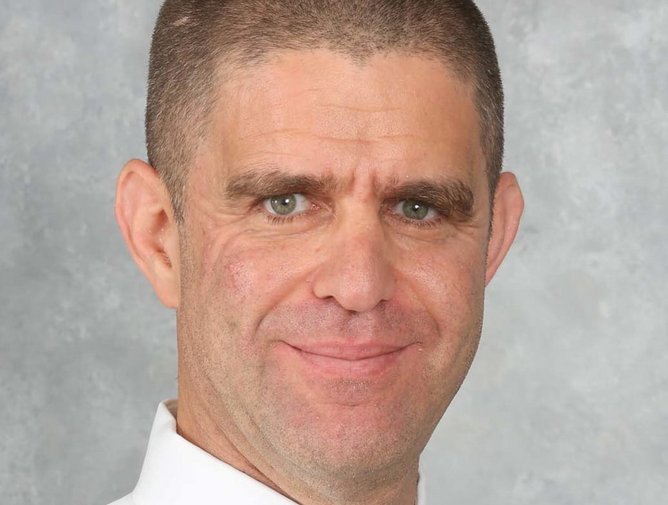 Yoav Doppelt has served as CEO since 2019
As Israel's largest holding company, state-founded Israel Corp has been investing in companies across a wide range of sectors, since 1968. Israel Corp listed on the Tel Aviv Stock Exchange in 1982, and today is majority-owned (55%) by the Ofer Brothers Group.
The company, whose core holdings are in fertilisers, chemicals, energy, shipping and transportation, drives half of its manufacturing activities and nearly three-quarters of its consolidated revenues derive from global operations.
Among its current and most lucrative holdings, the company has a 44% stake in ICL Group, a multinational manufacturer that develops and markets fertilisers, metals and other chemical products, and an 18% stake in AKVA Group – the world's largest supplier of solutions and services to global aquaculture.
The holding company, which has some 1,500 employees, has secured profits of US$1.3 billion in the last year.
Yoav Doppelt was appointed CEO of the conglomerate in July 2019. He previously served as CEO of Kenon Holdings, was the founder and CEO of Ofer Group's private equity fund and has actively led several public offerings in the US and Europe.
8
Market cap: US$14.61 billion
CEO: Gil Shwed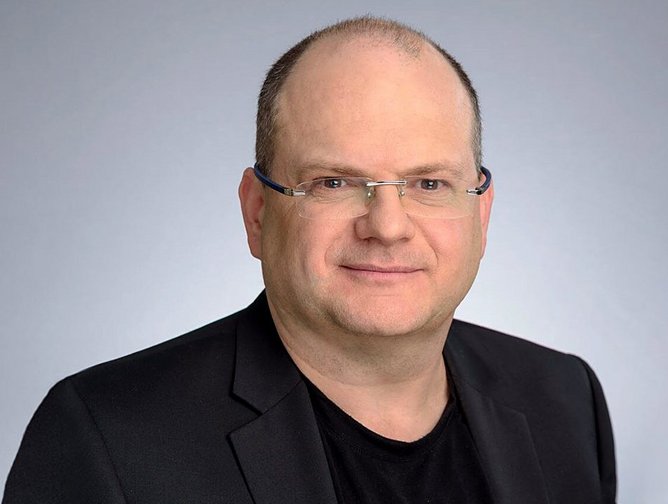 Check Point has been led by co-founder Gil Shwed since 2016
Founded in 1993, Check Point is a leading provider of cyber security solutions to governments and enterprises globally.
Claiming an industry-leading catch rate of malware, ransomware and advanced targeted threats, Check Point counts more than 100,000 organisations of all sizes as clients, including 20% of the Global Fortune 500.
The company is widely credited with inventing the modern firewall, having introduced FireWall-1, the IT industry's first stateful inspection firewall technology.
Check Point's Infinity subscription, which enables companies to purchase multiple cybersecurity tools from a single provider, has been growing at a faster rate than its overall sales, growing 13% YoY in the fourth quarter.
Having seen profits of US$811.6 million in the last year, the tech company is continuing to put emphasis on product development.
With more than 6,000 employees, Check Point is considered a people-first employer featuring on the Forbes' World's Best Employers list in 2022 (#175).
Ramat Gan-headquartered Check Point has been led by co-founder Gil Shwed since 2016.
9
Mobileye Global
Market cap: US$30.16 billion
The youngest company in Israel's top 10 largest, founded in 1999, Jerusalem-based autonomous vehicle tech firm Mobileye develops autonomous driving technologies and advanced driver-assistance systems (ADAS) including cameras, computer chips and software.
The company, which counts BMW, Nissan and Volkswagen among others as customers, announced earlier this year it has a revenue pipeline of over US$17 billion through 2030 for its core ADAS products.
Founded in 1999 by Hebrew University professor and billionaire Amnon Shashua, Mobileye first went public on the NYSE in 2014, raising US$890m and becoming the largest IPO in US history.
The tech firm was acquired by Intel in 2017 for US$15.3bn, gecoming the self-drining unit of Intel Corp., and marking the biggest-ever acquisition of an Israeli tech company. But this month Intel is looking to sell US$1.5 billion stake in the company.
The company, whose profits were down over the last year, marking a deficit of US$82 million, is pushing adoption for its near-fully autonomous system Super-Vision, with expectation that this will be a large growth driver in 2023 and beyond.
As a result, the company forecast full-year 2023 revenue between US$2.19 billion and US$2.28 billion.
Billionaire CEO Amnon is also a prolific investor and recently led a US$750m funding round of Chinese car giant Geely's EV brand ZEEKR.
10
Market cap: US$1.2 billion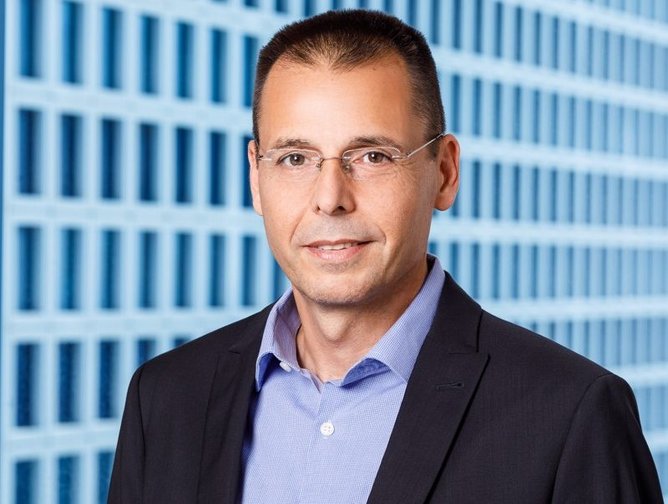 Seasoned capital markets executive Ronen Agassi took the helm of Migdal five months ago
Founded in 1934, Israel's leading insurance, pension and financial group, Migdal Group, has been managing the money of its clients for 90 years, providing economic security through its insurance, pension, and provident funds.
Headquartered in Tel Aviv, and with 2.5 million customers, the company insures private and corporate clients with a range of products, services and insurance solutions, including health and pension insurances, life assurance, long-term savings, brokerage, and financial asset management services.
The Group, which is majority-owned by Eliahu Insurance Company (69.13%), also offers financial services and financial assets management.
Midgal is known for being a prominent investor in data centres and last year participated in the US$15 billion acquisition of CyrusOne, a global REIT specialising in the planning, construction and operation of data centres around the world.
As well as investment in infrastructure assets, the group is looking to renewable energy, and among recent deals, Migdal invested US$110m in renewable energy company Doral LLC, in exchange for 20% of the company; and
The company has nearly 5,000 employees and for the last five months, has been led by Ronen Agassi, a seasoned capital markets and financial leader who served as Deputy to the CEO at Bank Leumi before joining Migdal.
The company has seen profits of US$223.5 million in the last year.