How UAE banks are driving sustainable finance growth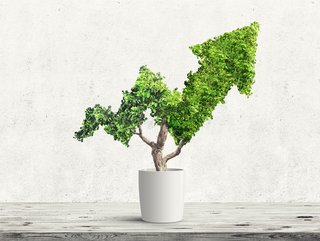 There has been a significant increase in green financing by UAE banks
Green financing and green-focused funds are proving popular for UAE banks in meeting sustainability commitments and helping the emirates achieve net zero
Green financing in the UAE is accelerating fast, with the issuance of green and sustainable finance growing by 32% in the UAE in 2022, according to a recent report by Arthur D. Little.
"ESG practices have seen increasing interest from organisations in the financial services sector in recent times," says Andreas Buelow, Partner at Arthur D. Little. "This reality is most notably reflected in the products and services provided by banks, which reflect their sustainable visions. The MENA green bond market is in a leading position, outperforming its global counterparts."
This comes as the global sustainable finance market, valued at US$3.65 trillion in 2021, is expected to reach US$22.48 trillion by 2031.
Defined by the OECD as financing that aims to achieve economic growth while reducing pollution and greenhouse gas emissions, green finance encompasses financial instruments such as green bonds, loans, sukuk, green investment funds and green insurance.
Driving the adoption of green finance is the country's banking sector – where green financing and the issuance of green-oriented funds have emerged as popular ways for the sector to meet and strengthen sustainability commitments in the UAE, according to data from the UAE Banks Federation (UBF).
According to the UBF, six Emirati banks collectively allocated nearly US$52 billion last year in green financing projects for projects – with a focus on renewable energy, waste-to-energy, and green technology.
Such a significant increase in green financing by UBF banks is in line with the Central Bank of the UAE's Sustainable Finance Working Group guidelines and comes amid increased mandatory reporting requirements for banks in the UAE.
The UAE is one of the first countries in the world to include sustainability reports among the mandatory disclosures of public companies listed on the stock exchange.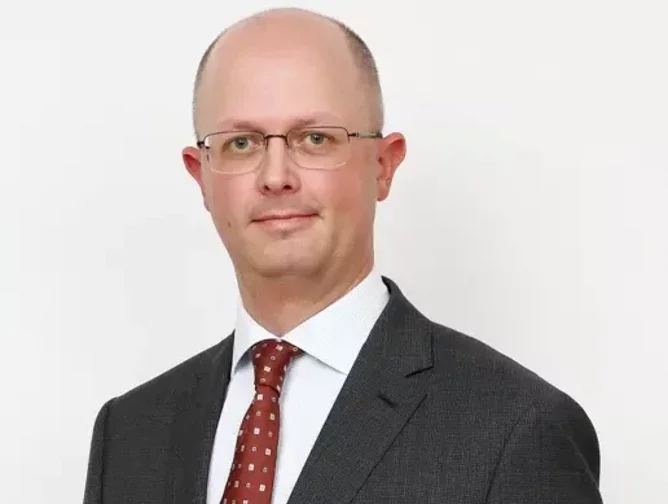 Andreas Buelow, Partner, Arthur D. Little / Credit: Arthur D. Little
First Abu Dhabi Bank leading the region in green finance
Among the UAE banks playing an active role in combating climate change, First Abu Dhabi Bank, Abu Dhabi Commercial Bank, Emirates NBD, Dubai Islamic Bank, Mashreq Bank and Abu Dhabi Islamic Bank.
Take FAB, the UAE's biggest bank by assets and the first bank in the MENA region to issue a public green bond, in March 2022.
Considered a regional leader in green finance, FAB facilitated more than US$9 billion of sustainable projects last year as part of its target to disburse US$75 billion 2030.
The Abu Dhabi-based bank, which recently became the first UAE and GCC bank to join the UN's Net-Zero Banking Alliance, revealed that more than half of its bond issuances in 2022 were in a 'green' format.
Among these, FAB introduced a multimillion-dollar green trade credit line to wind turbine maker Senvion India as part of its efforts to boost its zero-sum ambitions.
The bank is facilitating other UAE companies in reaching net-zero goals, recently providing Emirati conglomerate Majid Al Futtaim with a US$1.25 billion revolving credit facility in 2022.
FAB isn't alone in its green finance ambitions. In September last year, Abu Dhabi Commercial Bank, the country's third-largest bank, priced its first green bond at US$500 million, dedicated to helping finance projects. And more recently, Dubai Islamic Bank (DIB), the UAE's largest Shariah-compliant lender by assets, raised US$1 billion from its second sustainable Sukuk.
Green finance significant opportunity for GCC
Green finance represents a significant opportunity in the GCC region, according to PwC Middle East – US$23 trillion in economic growth and more than 1 million jobs by 2030.
As well as accelerating the region's goals of economic diversification and job creation, green finance further fuels the UAE's climate change commitments and strengthens the country's role as the host of COP28, taking place 30 November to 12 December 2023.
The financial sector is "playing a pivotal role in helping the UAE achieve net-zero emissions", UBF Director General Jamal Saleh said in a statement.
This is in line with the UN's SDGs and the National Climate Change Plan of the UAE 2050, which aims to boost the share of clean energy in the total mix to 30% by 2031 and achieve net-zero emissions by 2050.
"Achieving net-zero emissions requires the full participation of the financial sector to channel capital into environmentally sustainable and climate-resilient investments. Together with our member banks, we are working under the direct supervision of the Central Bank of the UAE to further advance sustainable finance in the region," said Saleh.
******
For more business insights check out the latest edition of Business Chief Middle East & Africa and be sure to follow us on LinkedIn & Twitter.
You may also be interested in Business Chief US & Canada.
******
BizClik is a global provider of B2B digital media platforms that cover Executive Communities for CEOs, CFOs, CMOs, Sustainability Leaders, Procurement & Supply Chain Leaders, Technology & AI Leaders, Cyber Leaders, FinTech & InsurTech Leaders as well as covering industries such as Manufacturing, Mining, Energy, EV, Construction, Healthcare + Food & Drink.
BizClik – based in London, Dubai, and New York – offers services such as Content Creation, Advertising & Sponsorship Solutions, Webinars & Events.