UK office space slashed as hybrid working looks set to stay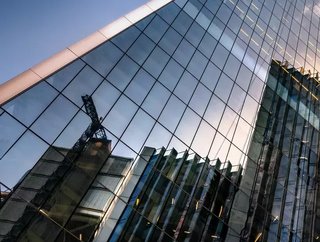 As more UK firms announce a hybrid way of working, new research suggests a third of businesses will reduce their office footprint by more than 30%
With hybrid predicted to be the working model of the future, and businesses both large and small announcing that WFH will continue for employees into the future, the traditional office space is being re-thought.
Businesses are both questioning how much space they need for a hybrid working future, especially if it means they can potentially save money, and what form that space should take.
UK firms slashing office space
Back as early as February, HSBC – whose real estate footprint currently stretches to around 112 football pitches worldwide – said it would be cutting its post-COVID office space by half globally and by 40% in London over the next few years, as it looks to implementation of a hybrid working model in light of the pandemic.
Lloyds Bank followed suit. Following an internal survey where 77% of employees said they wanted to continue to work for 3+ days a week post-pandemic, the bank announced it was also moving to a hybrid model, and so looking to cut its office space by 20% over the next two years.
In fact, the latest research from consulting firm PwC reveals that a third of organisations surveyed (258 of the UK's largest companies) believe they will reduce their office footprint by more than 30%.
The findings of PwC's Occupier Survey indicate there is likely to be a sizeable fall in occupied office space with half of executives surveyed saying that despite taking into account mass vaccinations, employees will continue to work virtually 2-3 days a week.
And companies continue to announce the hybrid working model for their employees. Accountancy firm EY has just announced that its 17,000 employees are moving to a hybrid way of working, WFH for at least two days a week. This follows PwC which in March said workers could stay at home for half the time and KPMG which this month said it would expect employees to only work two days in the office every week.
More collaborative work spaces
However, what's also clear from PwC's research is that the role of the office is not going to disappear completely, but instead adapt to a new way of working, with half of all organisations with more than 100 employees saying they have a real estate and workplace strategy that considers the long-term impact of COVID-19.
"We may see an increased demand for flexible space as many businesses operating models may well need that option if holding dead space is to be avoided," says Angus Johnson, UK Real Estate Leader at PwC UK.
According to the survey, more than three quarters of respondents said they are likely to reconfigure existing office with 43% of financial services firms stating that they are extremely likely to do so as a result of the pandemic.
"It's also clear that the nature and purpose of office space is going to change. As occupiers seek new, different space to meet their accommodation needs, environmental aspects will be increasingly important. If the real estate sector is to truly succeed as a more dynamic, greener industry it's imperative that creative thinking comes to the fore."
And companies are already thinking creatively how they can utilise office space in a hybrid future. So while HSBC is cutting a significant amount of office space, it is not downsizing its prestigious Canary Wharf headquarters, and instead reimagining the space. In April, CEO Noel Quinn announced the firm was embracing an open plan floor, with no designated desks or private offices, and instead using hot-desks in line with the future hybrid working style. "My leadership team and I have moved to a fully open-plan floor of the building in east London with no designated desks," he said on LinkedIn.
Lloyds also reported it was adapting its office space, so that rather than individual offices, it will have a more collaborative workspace. And just last month, KPMG announced it too was ditching desks and individual offices, and replacing them with meeting rooms and conference halls for a more collaborative workspace.