Why AI holds the key for knowledge sharing in the hybrid era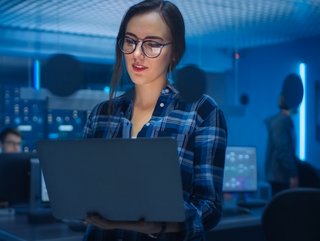 AI can be used to streamline knowledge management across hybrid organisations
Kesh Dhillon, Sales and Marketing Director at Biomni discusses how AI can be used to streamline knowledge management across dispersed teams
The power of AI to drive business efficiency was evident way before the pandemic's acceleration of this momentum. One of the most common deployments is chatbots, or more accurately, digital expert assistants.
Now, more often than not, our first port of call for customer service is a chatbot before potentially being escalated to an agent. These can provide 24/7 customer service capabilities and leave employees to perform value-adding tasks.
The use of conversational AI to improve internal efficiency is perhaps less common. Even less common is its use in knowledge management – however, the potential is enormous to connect dispersed teams. This is essential, as now more than ever teams are working across countries and time zones. When this is the case, finding the information you need is not always as simple as asking your line manager.
Here, Kesh Dhillon, Sales and Marketing Director at Biomni, shares why and how AI can be used to streamline knowledge management across hybrid organisations – a process he argues is vital to improving productivity, morale, and collaboration.
The importance of dedicated knowledge management

Hybrid organisations hold many benefits: people can work wherever suits their working style best for a particular task or they can adjust their working patterns to fit around other life commitments. However, this dispersed nature means businesses need to make more of a dedicated effort to connect their teams.

As many companies do not understand the different types of knowledge that exist within an organisation, they will struggle to ensure the success of their hybrid teams.

Their knowledge can be structured, for example, knowledgebase, as well as unstructured, like SharePoint. Another type is transient knowledge that quickly changes, which therefore means that resources must be kept up to date. Lastly, companies possess tacit knowledge, the know-how in their employees' heads, which in the case of hybrid teams is probably the most difficult to share.

Without federation, any user will struggle to know where to start to find the information they need.

This is even more tricky for hybrid teams in particular because they do not always have the same 'water cooler opportunities' in the office. A fact-finding mission that should take less than 15 minutes ends up taking much longer if you are passed between people or searching multiple resources. The impact on productivity is even greater when you then factor in the time it takes to get your head back into the task at hand.

Leaders who want to make their hybrid organisations a success should be prioritising dedicated knowledge management solutions like Tenjin's Knowledge Network which brings all of these disparate streams together and augments this with the power of humans and the community.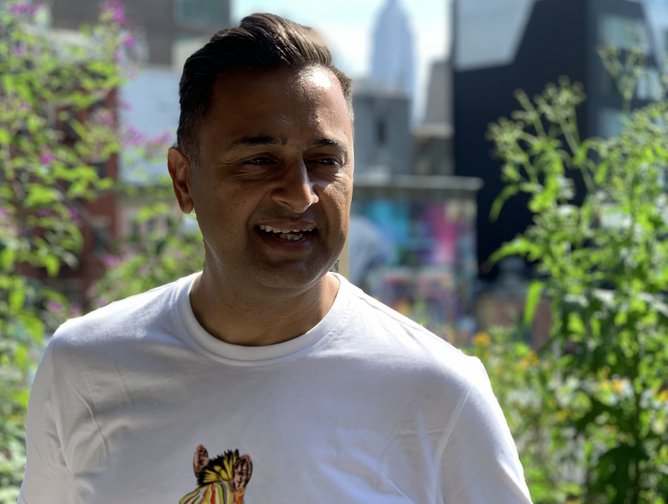 Biomni's Kesh Dhillon says leaders who want to make their hybrid organisations a success should be prioritising dedicated knowledge management solutions
So how can AI improve this process?
As previously mentioned, chatbots are commonplace in our customer service interactions. There is perhaps some resistance to this as many leaders have personally had negative experiences with 'chatbots' when they might have just wanted to speak to a human.
However, the potential to make centralised knowledge databases searchable and interactive using these tools is considerable. We need to broaden our understanding of conversational AI tools towards the idea of an 'Expert Digital Assistant'.
By deploying conversational AI to field knowledge queries, organisations can replicate a more 'human' experience. A first port of call is 'naming' the agent, a bit like Amazon's Alexa. Calling out 'Alexa' has become second nature to many.
To make the tool as business-relevant as possible, digital assistants should be fed with information from those 'on the ground'. Crowdsourcing across the business using incentives will ensure the knowledge resource is powered by the information people actually need to do their jobs in their natural language.
In addition to full knowledge articles on processes, compliance information and technical knowledge, ask the team for keywords or phrases they would use within their 'frequently asked questions'. This centralised resource is invaluable for any on-boarder who might be starting their first day remotely, so keep those who have no knowledge of the business in mind when designing resources.
Remember, a digital assistant cannot just be plugged in and left. They have great automation power if they are accompanied by human oversight. Any bias or inaccuracies programmed in will exist indefinitely if you do not have knowledge management moderators. Similarly, a common issue with static knowledge articles is they can quickly become out-of-date. This only strengthens the need for human oversight over the processes. It does not have to be the responsibility of one person. In fact, it is more effective to have subject matter experts reviewing knowledge articles regularly to ensure they are accurate and any gaps are filled.
Increasing automation is a key driver of improved efficiency and for your dispersed employees to be as efficient as possible they need to be connected by up-to-date knowledge. Digitalising knowledge management is an iterative process that can quickly be enhanced with the considered deployment of conversational AI, namely expert digital assistants.
Empower these with business-relevant knowledge crowdsourced from across the business and ensure they are programmed to understand your particular employees. It is possible to replicate human interactions virtually if humans are kept in the loop at every junction.
Who is Kesh Dhillon?
Kesh Dhillon is Sales and Marketing Director at Biomni, the designers of Tenjin. Tenjin is an Expert Digital Assistant combining AI with a crowdsourcing approach to make business knowledge easy to access, always current and relevant to its intended audience.