Middle East going green and embracing ESG opportunity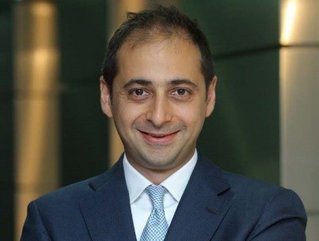 PwC Middle East ESG Leader Dr Yahya Anouti
PwC Middle East ESG Leader Dr Yahya Anouti shares insights from the consultancy's new report showing sustainability is moving higher up the agenda
Sustainability may be top of the agenda for many companies globally, but arguably nowhere does it have as much significance as in the Middle East.
With the UAE preparing to host COP28 later this year in Dubai, and some of the world's biggest companies (such as Saudi Arabia's Aramco) from the region looking to transition away from oil and gas, the stakes could not be higher.
A new report from PwC Middle East suggests companies in the region are rising to the challenge – changing mindsets and taking action in a transparent fashion.
Here, report author Dr Yahya Anouti, PwC Middle East ESG Leader, talks exclusively to Business Chief on the key findings and future trends.
Looking into ESG, why do you think there has been such a shift in mentality from organisations in the region?
Over the past few years, the region has been undergoing a significant transformation – in part, driven by ESG factors. COP27 and the upcoming COP28 in the UAE, has not only placed the region in the global spotlight but has also raised awareness on the unique threats climate change poses to the region. For example, the region is particularly vulnerable to the effects of climate change as a result of its scarce water resources and high levels of aridity.
Furthermore, a heightened awareness of climate risk to business, coupled with new regulations and the obligation to comply with these regulations are also some of the key drivers for this shift.
We are also seeing an increased awareness among companies around the competitive advantages and opportunities present in the region. For instance, the region has some of the lowest cost for renewable energy in the world, which is driving opportunities in green hydrogen, synthetic fuels, green manufacturing as well as climate technologies. Investors globally are pouring capital into projects with a strong ESG angle, precisely the area in which the GCC countries have an advantage due to their abundant and low-cost renewable energy sources.
Moreover, we have seen strong regional progress in the S and G of ESG, with the establishment of data protection laws, targets being set and achieved around nationalisation and worker welfare and an increase in organisations reporting on their ESG progress, to name a few.
Is the G in ESG the most important factor?
In some ways, yes. A lack of regulations that mandate the reporting on ESG means that governance is only now really coming to the fore as an area of focus and priority for both the public and private sector. Our survey revealed a shift in what regional companies consider as a priority across ESG areas.
When we asked respondents to rank the reasons why they were adopting or progressing an ESG strategy within their organisations, 63% chose 'compliance with regulation and policies', compared to 40% last year.
In addition, more companies are appointing a dedicated resource to handle ESG and corporate sustainability agendas at the executive level, with almost one-third of regional companies having a Chief Sustainability Officer – while more than one-third of companies hope COP28 will lead to tighter ESG legislation and incentives for green growth in the region. This is a positive sign, indicating the demand for higher accountability on ESG matters and an increased focus on corporate governance.

Stats from the PwC survey
Which countries are leading the way when it comes to ESG in the region?
The region is undoubtedly going through a massive transformation in terms of ESG efforts and is quickly catching up to global peers. The UAE and Saudi Arabia have taken the lead in sustainable development, establishing national commitments to transition to a net-zero economy, adopting sustainable governance standards, supporting the private sector and accelerating sustainability skills.
Based on our recent report, Qatar's progressive ESG Journey, Qatar has also committed to environmental, social and corporate governance and this is evident in its recent accomplishments and future plans – and businesses in Qatar now have an opportunity to contribute by leveraging recent regulations and legislations from multiple government ministries and agencies.
Vast natural gas reserves and their development in Qatar over the past few decades has led to the country having one of the world's highest GDPs per capita. That said, the government has actively taken steps to diversify the local economy and reduce its reliance on hydrocarbons.
With COP28 around the corner, the UAE is currently at the forefront of regional efforts to combat climate change, being the first country in the region to sign the Paris Agreement and announce its Net Zero commitment by 2050, followed by Oman committing to Net Zero by 2050, and Saudi Arabia and Bahrain by 2060. Meanwhile, national strategies have their crucial place too. For example, Saudi Arabia's Vision 2030 will see the Kingdom build and develop major cities such as the ongoing NEOM gigaproject, which will host the world's largest green hydrogen production plant, valued at US$8 billion.
How important is the public / private sector partnership when it comes to ESG?
Economies in the Middle East and specifically the GCC have historically been public sector driven, however, as the private sector's expertise and offerings are being increasingly being recognised and playing a larger role in driving the economy – supported by national economic diversification strategies – we are seeing the rise of more and more public-private partnerships (PPP). There is a strong investor demand for this too. According to our latest Middle East CEO survey report 58% of regional CEOs are transforming and strengthening their businesses without slowing down on investments.
Public-private partnerships are essential in promoting the widespread adoption of sustainable practices in the quickest and most effective way, as well as addressing large-scale challenges. These partnerships allow for the exchange of expertise, data and best practices, and governments can often benefit from private sector insights on emerging trends, technologies and business models. Meanwhile, private sector companies can gain a deeper understanding of regulatory expectations and societal needs, and how best to respond to these.
What surprised you most in the 2023 ESG survey compared to 2022?
The most noteworthy finding in this year's 2023 Middle East ESG survey is that companies have moved from a largely 'start-up' mode to a 'scale-up' mode when it comes to ESG actions. We have observed a seismic shift in both the awareness and the activity around ESG. In comparison to last year, where only 18% of respondents said they had ESG strategies in place, this year that percentage more than tripled, with 64% of respondents mentioning they have adopted a formal ESG strategy in the last 12 months and many more are embedding ESG priorities across their organisations.
Another interesting finding is that 2 in 5 companies are hoping for the government to put in place a green deal specific to the region in COP28. They are looking at the governments in the region to step up and create similar policy frameworks that have been introduced in other countries such as the Inflation Reduction Act in the US, Europe's Green New Deal, and Singapore's Green Plan 2030.
Lastly, companies are not yet tapping into green financing opportunities in the region, with almost 50% of businesses self-funding their ESG activities rather than looking to more innovative green financing opportunities. Almost one-third of respondents have mentioned funding constraints for ESG implementation as an important barrier, which almost seems paradoxical considering the region has been among the most active in raising green finance. This may be due to the fact that sustainable finance is still relatively new to markets worldwide, or due to a combination of factors such as the relative lack of financial competence of smaller businesses, the absence of green financing options thus far, or a lack of knowledge of the green finance opportunities.
Do you think COP28 will be remembered as a tipping point for humanity?
The COP27 summit in Egypt in November 2022 may have put a spotlight on the risks of unchecked increases in global temperatures, especially in a region already particularly vulnerable to the effects of climate change. COP28 in the UAE in 2023 will likely accelerate this momentum, be a "COP of action", that raises ambitions and moves from setting goals to achieving environmental results across mitigation, adaptation, finance, and loss and damage.
COP28 is also of particular significance as it marks the conclusion of the first Global Stocktake, a comprehensive assessment of the progress made in achieving the goals of the Paris Agreement. Given the strategic role the UAE plays in the region, it is also an opportunity to facilitate partnerships, political will and unified climate action with other oil-producing countries, on practical solutions that serve as an example and meet our collective sustainability and growing energy needs.
Furthermore, the region is at the cusp of a "Green Renaissance". This is not only evident in its commitments to achieve Net Zero targets such as the UAE target Net Zero 2050 and the Kingdom of Saudi Arabia target of 2060, but also the transformation of major industries like the construction industry, agriculture, tourism and even the oil and gas industry.
Ahead of COP28, businesses in the region are expecting governments to step up. Based on our survey, green standards and certification mechanisms, circular infrastructure and a sustainability act with incentives for green growth are the three most common ESG related government policies regional businesses would like to see announced as a result of COP28.
What role do you think AI could play in tackling climate change?
Artificial Intelligence (AI) is a source of both huge excitement and apprehension for political leaders, business leaders and economies around the world. We believe that AI can enable a sustainable future, with important potential economic and emissions implications for the agriculture, water, energy and transport sectors.
Globally, using AI for environmental applications could contribute up to US$5.2 trillion to the global economy in 2030, reduce worldwide greenhouse gas (GHG) emissions by 4% in 2030, and could create 38.2 million net new jobs across the global economy offering more skilled occupations as part of this transition.
Regionally, we estimate that AI will bring US$320 billion into the region by 2030, and the impact could be even larger if the region's governments continue to drive innovation and uptake of AI across businesses and sectors. This is particularly crucial in a region like the Middle East, where countries have high technology aspirations and are rapidly accelerating climate commitments and actions.
What is the biggest challenge facing the region in terms of ESG?
Among the biggest gaps is the absence of adequate internal skills and expertise to implement ESG initiatives, which two in five respondents listed as a key obstacle to further progress. There are several reasons that may explain this skills shortage, including the newness of ESG as an area of expertise, for which education and vocational institutions have not had time to prepare adequately. For example, while energy engineering is a widespread academic discipline in the region, environmental studies is not. And net-zero accounting specialists or risk managers are hard to find – not just in the Middle East: on a global level, more than three in four financial professionals report a sustainability skills shortage.
What is the biggest opportunity?
The Middle East – and especially GCC countries – have a significant opportunity to be leaders in developing innovative solutions that can contribute to global climate efforts. The region has nature-given advantages including some of the most competitive solar energy output in the world that make it a very low-cost producer of renewable energy.
Indeed, the cost of producing solar energy and green hydrogen in the Gulf is about one-third of the global average. Moreover, by aspiring to take on a global leadership role in climate-related technologies – and putting in place the enabling conditions – GCC governments can accelerate their existing goals to diversify the regional economy, build new sources of future prosperity, and bring about the "greening" of the Middle East.