From telco to techco: the latest step in e&'s transformation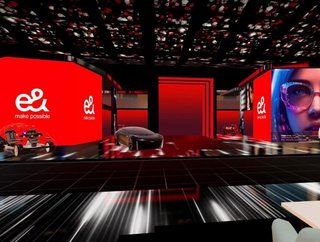 e& International and Circle's new joint venture is a further step in e& Group's transformation into a global tech company
e& International and Sequoia-backed Circles partner to deliver next-gen digital experiences, as e&'s transformation into a global tech group continues
As business transformations go, e&'s is nothing short of visionary.
UAE-headquartered Etisalat Group has been evolving into a tech conglomerate over the last few years – stepping up from being a strong regional player to a brand with global aspirations.
Both bold and necessary, e&'s transformation arrives as business diversification becomes an imperative for telecom operators – as they look to explore ways to reignite growth beyond connectivity.
As Mikhail Gerchuk, CEO of e& International, part of e&, puts it: "As the world becomes increasingly digital, it's more important than ever for telcos to innovate and deliver next-generation services to meet the demands of digital native subscribers."
Which is why, as the next step of e&'s transformation journey, e& International has formed a joint venture with global tech startup Circles – a telco disruptor that shares e&'s vision of an empowered digital future.
Sequoia-backed Circles is reimagining the telco industry across 13 countries with its platform, Circle X, helping operators launch and operate successful brands and drive personalised digital experiences.

e& International, Circle to launch digital telco brands​​​​​​​

Leveraging the cloud-native digital SaaS platform Circle X, e& International will empower its network of Mobile Network Operators (MNOs) across 16 markets and other operators in the region to launch digital telco brands that bring best-in-class digital experiences for the digitally savvy generation.
The objective, explains John McEvoy, CEO of the new joint venture, is to "provide unparalleled value to MNOs especially with the rise of digital native subscribers making it crucial for them to adapt and innovate, while also driving growth and profitability".
Gerchuk, who describes the partnership with Singapore-based digital disruptor Circles as "solid proof of our commitment to heralding a new digital era", insists that it is more important than ever for telcos to innovate and deliver next-generation services.
"Through our transformation from a reputed telco giant to a global technology and investment group, we are confident that we will continue to enhance our customers' digital journey according to their needs."
The collaboration with Circle is one of many that e& and its specialist pillars, including e& International, e& life, e& enterprise, and e& capital, have formed over the last 12 months and is key to the Group's transformation strategy.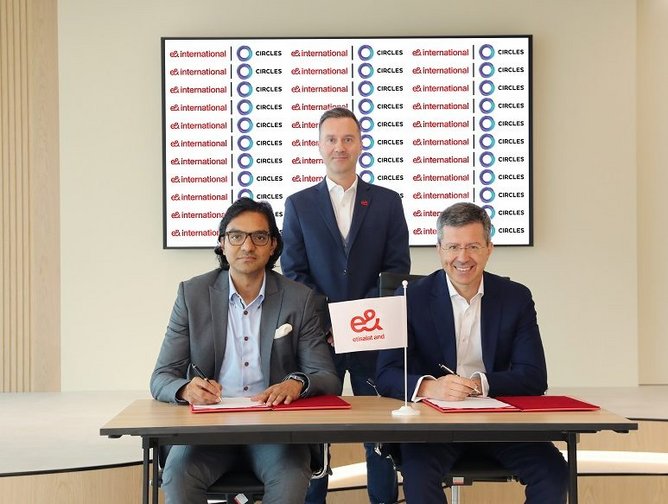 e& International and Circle sign off on joint venture to bring best-in-class digital experiences to customers
e&'s transformation focuses centres around strategic partnerships
Announced last year along with a rebrand (from etisalat to e&) e&'s transformation journey has focused on adoption of technologies such as AI, cloud computing, blockchain and IoT, along with diversification of business verticals, and active pursuit of strategic partnerships and M&As – leading to the building of multiple revenue streams.
Among these, e&'s recent acquisition of a majority stake in Middle East ride-hailer Careem's super app and partnerships with tech giants like Microsoft and Meta – which have been game-changing for e&, making it possible to "compound growth while designing seamless digital experiences for customers and contributing to society", e& CEO Hatem Dowidar said in an interview last year.
Leveraging Meta's technologies via the use of e&'s advanced 5G network combined with a multitude of technologies helps customers embrace a digit-first lifestyle more efficiently, for example.
Though ongoing, e&'s transformation is paying off.
The tech conglomerate achieved remarkable business growth in 2022, with its portfolio of brands now exceeding a total value of US$14 billion – and earlier this year was named by Brand Finance as the most valuable portfolio of telecom brands in the MENA region, and among the top three in the world.