Who is James Allan, the new CEO of JLL in the Middle East?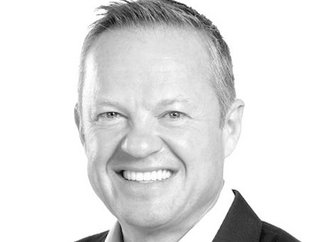 James Allan is leading growth of JLL in the Middle East
With a track record in high-growth markets like Indonesia, James Allan is leading growth in the dynamic Middle East market – an important region for JLL
There is no doubting the importance of the Middle East region to property development consultancy JLL.
As a leading professional services firm in real estate and development, with annual revenue of US$20.9 billion and 103,000 employees worldwide, JLL is witnessing rapid expansion in the MEA region on the back of strong levels of economic growth that continues to attract occupiers.
This is especially true of the GCC countries, where the total value of real estate projects planned or underway currently stands at US$1.36 trillion, according to the latest CBRE figures.
While Saudi Arabia accounts for 64.5% of this total, around US$877 billion worth of projects, the UAE follows behind with 21.6% (US$293 billion).
The appetite for real estate investment opportunities is only likely to build, especially given there are wider yields to be had from the GCC than other regions.
Tapping into the opportunity, Fortune 500 consultancy JLL has an ambitious growth agenda in the region and is bringing new CEO James Allan on board to drive that growth.
James Allan – track record in high-growth markets
James, who takes the reins from Thierry Delvaux, will build on the existing strong business in the region steering it into a new chapter of strategic growth where demand for top-quality advice for real estate owners and occupiers is only likely to accelerate.
Of the 800 countries in which JLL operates, 35 countries reside in the Middle East & Africa region – with 1,650 professionals working across nine offices, including Dubai, Riyadh and Johannesburg. Fast-developing Saudi has a 300-plus-strong workforce alone.
Over the years, JLL's Middle East and Africa business has gone from strength to strength, and James' global experience and track record in high-growth markets will be no doubt instrumental in helping clients in what is an exciting, high-growth market.
Relocating from Jakarta, where he most recently served as CEO for JLL Indonesia, the 20-year real estate veteran "brings global experience that will be instrumental in helping clients in an exciting, high-growth market by providing innovative spaces that push the boundaries", says Sue Asprey Price, CEO EMEA Work Dynamics at JLL.
Prior to his five-year role in leading JLL's business in high-growth Indonesia, James served as regional director for JLL in Shanghai for a decade, where he was involved in the market office boom (twice) of the city and was witness to infrastructure expansion that completely changed the cityscape.
His industry background extends across many aspects of real estate including leasing, project and development services, facilities management and capital markets.
He has an MSc in Real Estate from Reading University in the UK and is a Fellow of the Royal Institution of Chartered Surveyors.