Meet booming UAE retail and leisure giant Majid Al Futtaim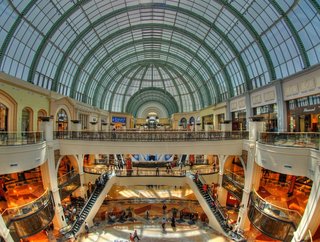 Mall of the Emirates, one of Majid Al Futtaim's 29 malls / Credit: Peter Gronemann from Switzerland
Majid Al Futtaim Group, the Middle East's leading shopping mall operator, has seen record footfall in Dubai's Mall of the Emirates and profits booming
The retail sector globally has seen a welcome bounce back in business since COVID-19 restrictions were lifted, and that is especially true for shopping malls.
These large-scale, closed environments attracting tens of thousands of customers per day struggled under distancing rules, and nowhere was that felt more than in the Middle East – home to some of the world's most magnificent malls.
These malls are far more than places people go to shop – they are destinations in their own right, offering activities and experiences for the whole family, and a welcome respite from the summer heat.
One of the region's leading operators is shopping mall, retail and leisure conglomerate Majid Al Futtaim – the group behind the iconic Mall of the Emirates in Dubai and the City Centre brand that can be found across the Middle East, Africa and Central Asia.
Mall of the Emirates is the flagship, welcoming more than 40 million visitors each year. Across all 29 shopping malls, there are more than 178 million visitors per year.
The group has announced a 15% increase in consolidated revenue to AED18.9 billion (US$5.2 billion), and EBITDA growth of 13% year-on-year to AED2.1 billion (US$0.6 billion). Net profit hit AED1.7 billion (US$0.5 billion), an increase of 74% year-on-year.
These results are not only due to shoppers returning post-pandemic – visitor numbers to Dubai are booming and the UAE economy is buoyant.
"The economic buoyancy of the UAE in conjunction with our internal focus to unlock the inherent power of our ecosystem, has enabled the Group to deliver a solid half year performance," says Ahmed Galal Ismail, Chief Executive Officer, Majid Al Futtaim – Holding.
Ismail took the reins of the holding company at the start of the year following the step-down of Alain Bejjani, who had been in the role for eight years.
"Majid Al Futtaim will continue to evolve, anchoring strategic choices in value-creation that support the evolving needs of our customers, colleagues and communities across the region."
Footfall in malls increased 12%, with Mall of the Emirates recording its highest ever first-half visitor numbers. Tenant sales grew 7%, with UAE-based malls making the largest contribution. Hotels (such as the Kempinski Hotel Mall of the Emirates) remained steady with occupancy rates and RevPAR (revenue per available room) growing at 3% and 2% respectively.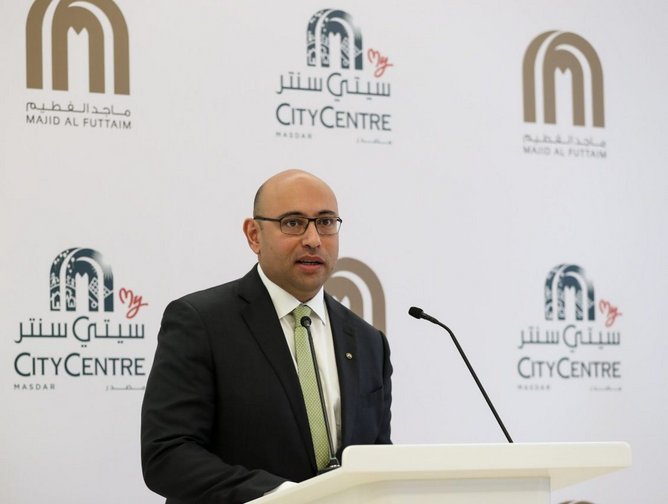 Ahmed Galal Ismail was appointed CEO of Majid Al Futtaim Holding in January 2023
Majid Al Futtaim more than just shopping malls
There are many facets to the Majid Al Futtaim group beyond shopping malls.
Majid Al Futtaim owns and operates 29 shopping malls, 13 hotels and four mixed-use communities. The company is the exclusive franchisee for Carrefour in over 30 markets, operating a portfolio of more than 400 outlets. It also operates more than 600 VOX Cinemas screens as well as a portfolio of leisure and entertainment experiences.
There is the Tilal Al Ghaf residential real estate development which saw impressive sales in H1 and the completion of 916 units.
Majid Al Futtaim – Entertainment includes Ski Dubai, the world's largest indoor ski slope located at Mall of the Emirates. In June, the Group opened Snow Abu Dhabi, the capital's first indoor snow park and the Group's fourth snow destination.
Across its cinemas, revenue increased 4% and EBITDA 39% as delayed blockbusters, like the latest Mission Impossible and Fast & Furious franchises, finally hit movie screens.
The growing Lifestyle division of Majid Al Futtaim is a real highlight, with revenue rising 31% and EBITDA improving by 300% over the first six months of the year. There were 11 new stores and two new categories – Beauty and Luxury Home. New stores included the Italian furniture brand Poltrona Frau and the only Shiseido store outside Asia.
Retail hit by regional currency devaluations
It's not all been good news for Majid Al Futtaim. The Retail division struggled with currency devaluations in several markets, with overall revenue falling 2% and EBITDA 7%. Without those currency issues, both would have been in positive territory.
Shopping malls are bound to attract scrutiny when it comes to sustainability, especially with the UAE hosting COP28 this year.
Majid Al Futtaim is on track to become net positive in carbon and water by 2040 and has reduced single-use plastics by 82%.
In June 2023, Mall of the Emirates was presented with a LEED Platinum Award for Operations and Maintenance following its certification in late 2022, making it the largest mall in the world to receive such certification.
******
For more business insights, check out the latest edition of Business Chief Middle East & Africa and be sure to follow us on LinkedIn and Twitter.
You may also be interested in the Business Chief EMEA website.
Please also check out our upcoming event – Sustainability LIVE in London on September 6-7, 2023..
BizClik is a global provider of B2B digital media platforms that cover executive communities for CEOs, CFOs and CMOs, as well as leaders in Sustainability, Procurement & Supply Chain, Technology & AI, Cyber, FinTech & InsurTech. We also cover industries including Manufacturing, Mining, Energy, EV, Construction, Healthcare and Food & Drink.
BizClik, based in London, Dubai and New York, offers services such as content creation, advertising and sponsorship solutions, webinars and events.