Successful Irish start-up Workvivo has been acquired by Zoom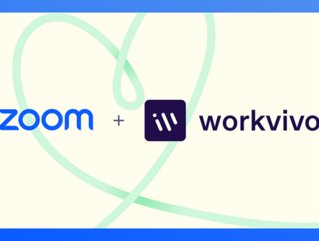 Zoom has acquired employee engagement app Workvivo. Picture: Zoom
Workvivo has proved a recent success story when it comes to employee engagement applications, helping to keep workforces connected during the pandemic
Video communications platform Zoom has announced the acquisition of successful Irish start-up, Workvivo, in a bid to offer customers new ways of keeping their employees informed and engaged.
Terms of the deal have not been revealed, with the transaction expected to close in Q1 of 2024.
Workvivo has proved a recent success story in the sphere of employee engagement applications, helping to keep workforces connected during the pandemic.
Kelly Steckelberg, CFO at Zoom, said: "We are excited to welcome the Workvivo team to Zoom. The power of Workvivo's employee experience platform, with its robust communications and engagement offering, combined with Zoom's all-in-one collaboration platform, allows organisations to fully unlock the potential of their employees and evolve their company culture in a hybrid world.
"Workvivo has set the standard for employee communications, helping businesses reach and engage millions of employees worldwide. Workvivo prioritises ease-of-use and simplicity of design, offering the best user experience which is a perfect match to Zoom's DNA."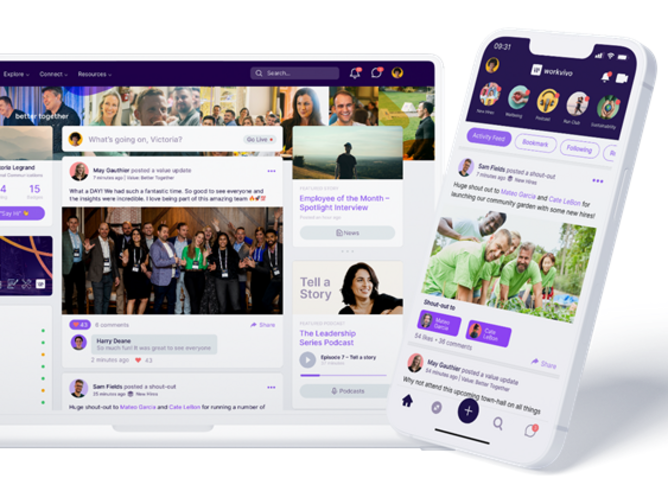 Workvivo has enjoyed triple-digit growth over the past three years. Picture: Zoom
Workvivo makes for impressive growth story
Workvivo, founded in 2017, has seen triple-digit growth over the past six three years. This can, in no small part, be put down the impact of COVID-19, as businesses scrambled for ways to keep their remote workers engaged.
It's fair to say the Cork-based company's platform is feature-rich, combining advanced internal communication and engagement tools with a social intranet and an employee app. These are all blended into a single, central hub, forming the heart of each client's digital ecosystem.
In addition to SMBs, Workvivo can count heavyweight brands including Liberty Mutual, Lululemon, Ryanair, Madison Square Garden and Wynn Resorts as some of its best-known customers.
Following the acquisition, Zoom has said it intends to "continue its evolution" by providing "the best end-to-end collaboration platform focused on enabling modern work and powering the digital-first workplace". Post-transaction, the conferencing tool will incorporate Workvivo's capabilities into its own platform.
Zoom said Workvivo's founders, John Goulding and Joe Lennon, as well as the "entire Workvivo team", would be "instrumental in driving employee experience innovation strategy".
Goulding added: "Zoom's rapid pace of innovation and the persistent dedication to building products with a human-first mindset is why we are most excited about joining the team.
"Our platform replaces outdated, clunky, internal communications tools with a vibrant, familiar social experience, and has a proven history of unparalleled levels of adoption.
"With Zoom, we can build great things together, make teamwork more meaningful and extend collaboration beyond knowledge workers, allowing us to reach employees who have historically felt disconnected from the company."