Paragon enjoying upward trajectory across Europe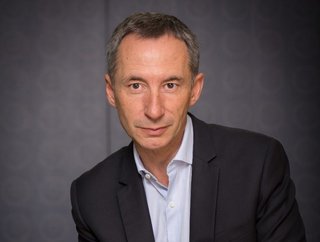 Claude Espinas, Chairman of CFBS and DG of Paragon Western Europe
Paragon has continued its growth in Europe with the acquisition of Canon France Business Services (CFBS), a subsidiary of Canon Europe
If its recent expansion is anything to go by, Paragon is a company on the way up.
The leading provider of transformational business services has continued its growth across Western Europe with the acquisition of Canon France Business Services (CFBS), a subsidiary of Canon Europe and a market leader in the business process services sector. Terms of the deal have not been disclosed.
It means Paragon is welcoming more than 400 additional employees, taking the overall size of its workforce to almost 5,000 people across more than 20 locations.
"This acquisition consolidates Paragon's position as a leading business services provider," says Jeremy Walters, CEO at Paragon.
"CFBS has a strong reputation for providing excellent customer service and innovative solutions to its clients. Its solutions complement our business perfectly, and will help us continue our growth journey."
Guilhem Boucon, CEO of Paragon Western Europe, commented: "This deal represents a fantastic opportunity for everyone. In particular, it will enable Paragon to benefit from strong technological input and innovation to improve the end-to-end experience for both our clients and their customers.
"Through this acquisition, Paragon has also increased its resilience and added extra layers of contingency for our customers, enabling us to fall back or share the load between several Paragon sites."

CFBS is latest significant acquisition for Paragon
In acquiring CFBS, Paragon brings on board a business with clients covering the defence, nuclear, health insurance and banking sectors.
CFBS has a culture focused on achieving high levels of customer satisfaction and is a renowned expert in the areas of IT security and process optimisation technologies, incorporating artificial intelligence solutions.
Combining the skills and resources of the two companies is set to further accelerate the group's development in the AI space, while offering additional value to existing customers in France.
"The complementary nature of our expertise and the possible synergies with Paragon's other activities, such as customer communications and document logistics, open up real development prospects for us," added Claude Espinas, Chairman of CFBS and newly-installed Head of Paragon Western Europe's Business Processing Outsourcing (BPO) business line.
"This is a perfect illustration of the winning combination of Paragon's business know-how and CFBS' expertise in data security and IT infrastructure."
Paragon's purchase of CFBS comes hot on the heels of its recent acquisition of MINC, a Dutch logistics and fulfilment specialist.
******
For more business insights, check out the latest edition of Business Chief Middle East & Africa and be sure to follow us on LinkedIn and Twitter.
You may also be interested in the Business Chief US & Canada website.
Please check out our upcoming event – Procurement & Supply Chain LIVE in London on September 26-27.
BizClik is a global provider of B2B digital media platforms that cover executive communities for CEOs, CFOs and CMOs, as well as leaders in Sustainability, Procurement & Supply Chain, Technology & AI, Cyber, FinTech & InsurTech. We also cover industries including Manufacturing, Mining, Energy, EV, Construction, Healthcare and Food & Drink.
BizClik, based in London, Dubai and New York, offers services such as content creation, advertising and sponsorship solutions, webinars and events.