The how, what and why of Generative AI for business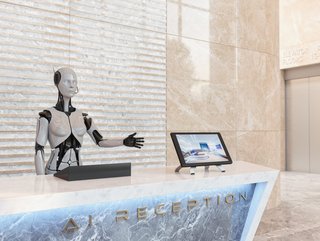 Should AI get a warm reception from businesses in the region?
Experts from IBM Consulting EMEA and BCG Middle East share their views on the best generative AI playbook for business success in the Middle East & Africa
There is no escaping generative AI. It seems not a day goes by in the business world without another landmark iteration, playbook launch, or attention-grabbing concerns over the very existence of humanity.
Artificial Intelligence is nothing new, of course, but the launch of ChatGPT in November 2022 was a tipping point similar to the advent of public internet access.
"We often hear people talk about this being a 'Netscape moment'. What Netscape did was take something that was in the hands of highly technical people – the worldwide web – and put it in the hands of the consumer, opening everyone up to a whole new world of possibilities," says Giorgio Danesi, EMEA Leader for Data and Technology Transformation at IBM Consulting.
It is not just consumers and businesses that are wondering what the Brave New World of generative AI will bring – governments are also rightly concerned, but also embracing the possibilities, especially in the Middle East, where Saudi Arabia and the UAE are leading the generative AI charge.
Leading chip manufacturer Nvidia – in partnership with Saudi's AI agency – inaugurated a generative AI centre of excellence along with an academy of AI. Deloitte Middle East also launched a regional AI institute, with a focus on generative AI and machine learning.
One of the more enlightened approaches to this technology is from the Government of the UAE, which even launched a guide outlining '100 Practical Applications and Use Cases of Generative AI'.
"We have seen Artificial Intelligence play a significant role in shaping how humans interact with modern technologies and machines, and we can use it as a driver of future diverse and flexible innovations that keep up with rapid cultural and technological transformations and open up new horizons for innovation," said His Excellency Omar Sultan Al Olama, UAE Minister of State for Artificial Intelligence, Digital Economy and Remote Work Applications in his introduction to that guide.
A recent report from Strategy& (part of PwC) says that the economic impact of GenAI in the GCC region could reach US$23.5 billion per year by 2030.
Strategy& says the biggest impact will be felt in Saudi Arabia (US$12.2 billion) and the UAE (US$5.3 billion). Then comes Qatar (US$2.6 billion), Kuwait (US$1.6 billion), Oman (US$1.3 billion, and Bahrain (US$0.6 billion).
Industries affected the most, they say, will be media and entertainment, banking and financial services, healthcare, and IT and telecommunications.
Clearly, it's time to make smart business decisions.
Rami Mourtada of BCG
How to take the AI opportunity
As a business leader, you may be wondering how best to implement generative AI – how to cut through the noise and discern genuine benefits that you can tap into. You are not alone. There are so many new tools on the market, and so many developers looking to make a fast buck, that many in the C-suite are becoming overwhelmed.
Rami Mourtada is Partner & Director, Digital Transformation, at Boston Consulting Group (BCG) in the Middle East. He says that when implementing generative AI for business, there are several key considerations that any business needs to take into account.
"First, it is important to have a clear and compelling generative AI strategy in place," says Mourtada. "This strategy should align with the business goals and objectives, as well as consider how generative AI can be integrated into existing processes and workflows.
"Additionally, businesses need to carefully evaluate the data requirements and availability for training the generative AI models. They should also consider the ethical and responsible use of generative AI, ensuring that appropriate governance structures are in place."
Danesi seems to prefer swifter action, pointing to foundation models – reusable AI models that require minimal training – that are, and will, transform business models. These include chatbots, virtual assistants, content creation, and analysis.
He cites an example from the recent US Masters golf tournament where IBM used generative AI to create real-time, AI-generated commentary for any player.
This is similar to how UAE-based telecommunications company du used an AI avatar to commentate on matches and also predict – with incredible accuracy – the outcome of matches in a Padel tennis tournament in Dubai.
But AI is not all fun and games. From a business perspective, there are many possibilities and challenges.
Mourtada says that the potential benefits of implementing generative AI for businesses are significant. Generative AI can expand labour productivity by automating repetitive tasks and accelerating manual processes. It can personalise customer experiences by creating tailored content and recommendations. Generative AI can also drive innovation and R&D through generative design, enabling the exploration of new possibilities and solutions. Furthermore, it can support the creation of new business models and improve decision-making by providing insights and analysis based on large datasets.
"While generative AI offers many benefits, there are also challenges that businesses need to address," says Mourtada. "One of the main challenges is the availability and quality of training data. Generative AI models require large volumes of high-quality data to generate accurate and meaningful outputs.
"Ensuring data privacy and security is another challenge, as businesses need to handle sensitive information appropriately. Additionally, the interpretability of generative AI outputs may pose challenges in certain industries where explainability is crucial, such as healthcare. Lastly, there may be a need for upskilling employees to effectively work with and manage generative AI systems."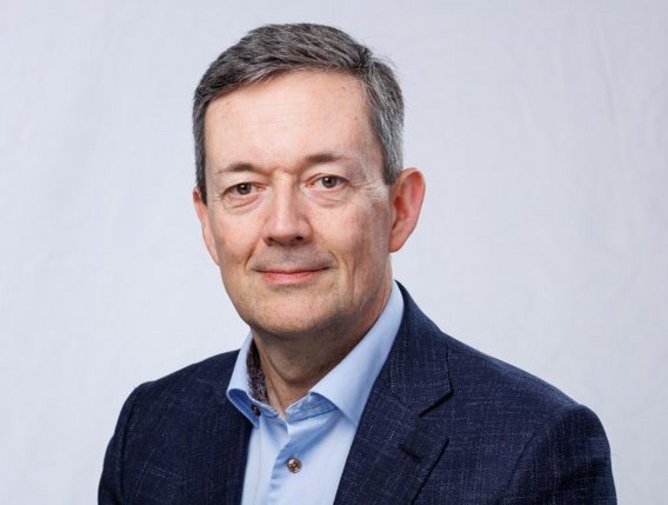 Giorgio Danesi of IBM Consulting
Pause before purchasing AI solutions
Before you pull out the cheque book or sign that purchase order, it's worth taking a step back. Sure, you don't want your business to get left behind when it comes to generative AI but with the technology and solutions evolving so quickly, it might be worth taking your time to get it right.
This is backed up by a recent IBM study that found few AI projects are delivering the financial value silver bullet that shareholders might expect.
"The average ROI is just 5.9%, well below the typical 10% cost of capital," explains Danesi. "Looking at this, it seems AI hasn't been a very successful business endeavour for many companies. This is due to many AI initiatives potentially being treated as experiments up until this point.
"To move forward and to leverage AI better, organisations must have a strategy that connects their AI initiatives to the opportunities and challenges they face in their business."
Danesi says that strategy must answer three fundamental questions – what is your vision for AI and how do you plan to adopt it in your organisation? What is the high-level business case that you create for AI in your organisation? Consider where value would come from depending on your product strategy, your customer strategy or your cost management strategy. Then, what are the appropriate use cases you should select which connect with these strategies to generate value and have an impact on business?
"Very often AI projects risk becoming showcases of the technology. They focus on the art of possible, rather than being a response to a clear business priority. It's a common pitfall," says Danesi.
Encouraging employees to embrace AI
Perhaps one of the biggest challenges leaders face when looking to adopt AI is, ironically, a human one. People are naturally concerned about their jobs, and the wider implications for their lives, as talk of machines replacing humans in various roles takes an icy grip.
Convincing employees to embrace AI could, then, be seen as them signing their own redundancy papers.
Mourtada says to get employees to embrace AI when there are concerns about job displacement, it is crucial to communicate the role of AI as a tool to augment human capabilities rather than replace them.
"Businesses should invest in providing training and education on AI to help employees understand how they can work alongside AI systems," he says. "Showing concrete examples of how AI can enhance productivity, improve efficiency, and create new opportunities can help alleviate concerns and encourage employee acceptance. Emphasising the importance of upskilling and reskilling can also empower employees to adapt and grow alongside AI technology."
Danesi agrees, saying that development of AI should be a human-centric exercise. It should be seen as technology that is not out to replace people or workers, but to aid, help and augment. In turn, this would enable workers to have a more fulfilling job, to be more efficient and to have more opportunities.
The future of generative AI in business
Generative AI is the Usain Bolt of the tech world, moving so fast that it is impossible to keep track or accurately predict the future. However, Business Chief likes a challenge, and to challenge our contributors, so we asked Danesi and Mourtada for their take on where this rollercoaster is going in the next two years.
BCG's Mourtada believes this "typical initial frenzy" of interest and experimentation will settle into a pattern of "steady, rapid adoption across flagship sectors first and then throughout as the technology and use case further mature and the capabilities/guardrails are put in place."
"With advancements in technology and increased availability of training data, generative AI models will become more accurate and capable of generating even more sophisticated outputs," says Mourtada. "We anticipate broader adoption of generative AI across industries, as businesses recognise the potential for improved productivity, personalised experiences, and innovative solutions."
IBM's Danesi says that the organisations that succeed in their AI projects will be those that manage a set of technologies and models, rather than relying on just one.
"I certainly don't think AI will be the extinction of humanity as has been in the news recently," he concludes. "Every type of technology advances and creates change for our workforce, but it's an opportunity and we must embrace it."
Further Reading – Tackling the Arabic language AI challenge
The UAE Government's excellent guide to generative AI highlights one major problem with the technology – language.
The report says that Arabic language is spoken by more than 420 million people, making it the fifth most spoken worldwide.
However, the limited availability of Arabic language resources and tools in software applications is a significant obstacle to programming development in the Arab world, as most software applications primarily support English and other foreign languages.
AI and technology companies from the region are helping bridge this vital language divide.
Technology Innovation Institute (TII), a global research centre and applied research pillar of Abu Dhabi's Advanced Technology Research Council, launched NOOR, the world's largest Arabic natural language processing (NLP) model to date.
Astra Tech (Astra), a leading consumer technology holding group in MENA, launched the first Arabic Chat GPT in the MEA region, in collaboration with the Mohamed bin Zayed University of Artificial Intelligence (MBZUAI). The technology is integrated into the BOTIM app.
In July, Egyptian grocery delivery app RabbitMart claimed to have created the world's first Arabic-speaking AI-powered shopping assistant.
The major rival to Microsoft-backed ChatGPT, Google's Bard solution has now (13 July) launched in Arabic. Google says Bard can understand questions in 16 Arabic dialects including Egyptian, Saudi and Emirati.
By the time you read this, expect further developments for Arabic language solutions – generative AI will not stand still.