Three 2023 web data collection trends that may surprise you
By Erez Naveh, SVP Product, Bright Data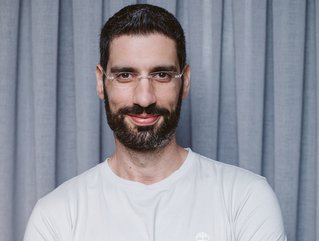 Businesses in all industries already recognise the value of public web data & should look to work with a cost-effective strategic partner to boost efforts
While 2023 will be a year of economic uncertainty, the market for public web data scraping continues to expand.
Why? Public web data has proven itself to be part of the essential business infrastructure to steer any market. However, broader trends, such as the desire of big private monopolies to control public web data, indicate new and controversial challenges.
Previous public web data evolutions include developments in web data tools and products that have supported the cybersecurity market. These tools are used to gather and analyse large public web datasets at scale..
Below, we cover the three potentially biggest trends we expect to see in the web data industry this year.
1
Private vs. open market
The fight against sealing off public web data is an ongoing battle. Although public web data is designed to be openly available to the public, the reality is that big enterprises are building walls around public web data to distort the information available to the average internet user. This is because companies want to restrict certain (public) data to gain an upper hand on their competition.
A good example of this is the travel industry, where competition is fierce. It was reported that the travel industry was amongst the top three markets to have expanded its reliance on web data, followed by retail and banking in 2022. To retaliate, competitors have begun guarding their data, and this sets back an open market even further, which is a trend we are seeing across many verticals. The problem with sealing off public data is that it slows down or even hinders an openly competitive market.
We can expect this 'closing trend' to get worse in 2023. Businesses, such as the world's biggest tech corporations, will aim to shut access to public data. But public data is a force for public good and it is the pillar of free societies and open markets. Therefore, the question before us is whether public data belongs in the hands of the people or in the grip of private enterprises. Taking away the freedom of information means no free or transparent market competition.
2
Brand protection
Brands struggling with counterfeiting is not a new story. The reselling of stolen or imitation goods can impact a brand's revenue, reputation and plans for market-share expansions. More so, as unregulated online marketplaces continue to grow, we can expect this threat to increase.

This poses a particularly hard-hitting challenge for high-end luxury brands whose products are renowned and highly sought after. Designer brands are using public web scraping to automatically and routinely conduct checks to find counterfeited products listed across the internet that use their name or likeness in order to protect their brand. Public web scraping helps them track down these stolen or fake goods online to crack down on fraudsters that may damage the brand's reputation.
This year, we expect this issue will affect two main channels. The first: Established marketplaces, which still feature a huge amount of counterfeit and stolen goods. The second: Smaller 'dropshipping' channels that are purely focused on manufacturing products to the same design specs but at significantly lower costs.
The problem is that consumers can now order goods, like fake designer shoes, as easily as the real thing. Instead of seeking them out at brick and mortar markets, these fake goods are now online and able to be bought within a few clicks from anywhere at any time, and this is directly affecting luxury brand sales. This is why we'll see a much greater focus on tracking these types of sites and counterfeit branded products this year, as well as the use of public web scraping tools that help businesses identify and stop such sales on these channels.
3
Economic instability
Uncertainty around inflation and talks of a potential recession tie into this final trend. It's no secret that companies around the world have been cutting budgets as they prepare for a potential recession. However, these businesses are also recognising that public web data has become the vital infrastructure needed for their operations and their fast decision-making systems and processes.
Public web data also enables them to remain competitive in the market..In today's eCommerce-dominated world, consumers can easily find the cheapest prices offered by their direct competitors. Therefore, this year's focus will be on finding a way to cost-effectively balance their pricing strategies by frequently accessing market-relevant public web data. This will make the difference between consumers switching to competitors' possibly cheaper products or remaining loyal to a specific brand.
And although we see ourselves in the midst of economic uncertainty, there's a relatively simple solution that businesses can use to access web data in a manner that allows them to remain agile and lean while cutting costs. This solution is outsourcing the operation by partnering with web data providers to collect this vital information at scale.
Looking ahead
Ultimately, 2023 is starting off with a huge challenge ahead. However, businesses across every industry already recognise the great value of public web data and should look to work with a cost-effective strategic partner to boost efforts in 2023. The biggest challenge will be rapidly addressing various large-scale commercial pressures with fast decision-making. Those companies that use the best suitable tools and technology will come out on top.