Retail strategies for long-term growth amid high inflation
By Kevin Bright, global leader Consumer Pricing Practice, McKinsey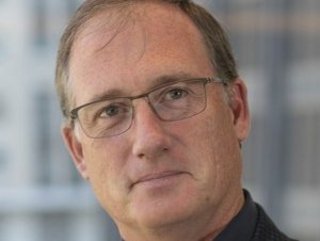 Retail leaders should take the long view on margin management in a time of inflation, says Kevin Bright, global leader Consumer Pricing Practice, McKinsey
The economies of the world are facing a period of intense and sustained inflation. The majority of eurozone countries have seen double-digit growth in consumer prices, with rates rising over 10% in both Germany and the United Kingdom, and approaching 13% in Italy last year – the highest level seen there in over 40 years. And while inflation rates have begun to ease, they remain at high levels versus the recent past.
The ongoing aftereffects of the Covid-19 pandemic and the far-reaching consequences of the invasion of Ukraine combined to bring about rising energy prices, supply chain delays, weakened European currencies, and consequent price rises across the board. As a result, consumers are feeling the pinch, and retailers are caught in the middle – tackling a steep jump in supplier costs on the one hand and struggling to maintain sales on the other.
Adding to the challenge, central banks across Europe and the UK have increased interest rates in an effort to reign-in inflation. However, supply-side inflation is harder to tame with monetary policy, and most expect inflation to persist at levels that are 2-3x higher than pre-pandemic levels, before it stabilises.
Fighting temptation
In the face of such sustained pressure, instinct often tells business leaders to slash spending, put big-banner investment on hold, and attempt to weather the storm. It's tempting to prioritise caution over all else.
But data from the last recession strongly suggests that this approach brings below-market performance over the long term. In the aftermath of the 2008 crash, retailers that adopted a through-cycle mindset rather than dramatically cutting expenditure saw markedly higher revenues and EBITDA in the decade following the crisis.
In other words, when it comes to riding out macro-economic turbulence, short term pain has the potential to enable long-term gain. Retailers that adopt a long-term holistic approach can win market share by looking for opportunities to improve productivity, invest in transformation and make strategic divestments that free-up capital. So what might that look like in practice?
Pricing, promotions, and assortment
When price is the key challenge at hand, an intelligent approach to pricing, promotions, and assortment strategy is the first major opportunity for retailers. It's essential to maintain a live understanding of how the market and customers are behaving, as well as linking up data and analysis to enable forward-looking decisions.
Pricing should be highly dynamic, moving in line with customers' price perception and the cost/benefit balance of creating more affordable options and catering to high-end customers. Less than 20% of retailers currently employ dynamic pricing, but in a highly fluid market, it's a highly valuable capability.
Companies should also review their price-to-promotion mix, ensuring that investments for specific products and categories are providing sufficient volume and margin. That could mean using data science to identify the promotions that truly create value – in practice, only around half are likely to do so. Similarly, customer data can be leveraged to offer personalised promotions to loyalty programme members.
Finally, streamlining product ranges to simplify purchase decisions, providing attractive entry-level offers, and beefing up premium offerings can help increase customer acquisition while protecting revenue.
Supply chain and sourcing
Three years after the pandemic began, supply chain disruptions and bottlenecks are still causing delays and unexpected costs. Add the current bout of high inflation, and in some cases the result has been very real tension – there have been several high profile examples of manufacturers halting supply to major supermarket chains after failing to agree on pricing.
Clearly quick fixes aren't sufficient. Instead, retailers will need to completely overhaul their relationships and network of suppliers. That could look like diversifying sources of supply to increase resilience – for example, by resetting countries of origin for products, investing in nearshoring to reduce reliance on lengthy, fragile supply chains, or joining sourcing alliances.
Digital solutions can also offer cost benefits and drive more intelligent operations. For example, enhanced analytics can enable companies to make better and faster inventory decisions and create a leaner operating model, and automation in warehousing can augment staff time and reduce the time required to process products.
On the other hand, supplier relations are ultimately about people. When negotiating on price, retailers may benefit from a clear, detailed understanding of the impact raw material price rises are having on actual product costs. A more factual, methodical basis to negotiations benefits both sides – not to mention preserving relationships.
Process automation
Last but very much not least, it's worth considering how your business can improve its basic operational functions – after all, inefficient internal processes slow everything down, drive costs up, and make it that much harder to respond to challenges in an agile fashion.
For example, instead of splitting up teams and siloing physical and digital retail off from each other, companies could consider options like shared services, offshoring, or nearshoring. They could also tighten up admin time by viewing customers through an integrated, omnichannel lens, with teams managing processes across all of those channels at once.
To give an example, a leading electronics retailer recently synced its logistics through new IT systems to improve omnichannel service levels, optimise stock, and reduce costs associated with the last mile. Now, the company can quickly redirect capacity and resources, better serving physical and digital consumers as well as possible.
A holistic response
These strategies require a bold, well-joined-up approach, perhaps owned by a centralised 'margin management office' that brings in leaders from finance, supply chain, HR, commercial, and operations. But if retailers take the long view and grasp the opportunities to innovate and push for long-term growth, they stand a much better chance of emerging from this period of inflation with stronger performance.