How can leaders engage and empower hybrid managers?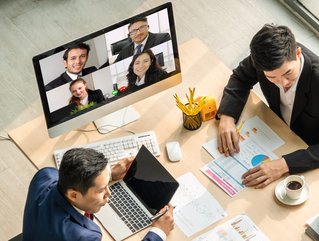 Senior leaders can empower and support managers to make them feel more involved and connected
Managers are feeling disconnected in the hybrid workplace, so how can leaders empower and support them? We ask Marcus Wylie, Head of Culture at Insights
A global study confirms that over a quarter of those managing hybrid teams fear they are less visible and therefore less valued – which begs the question of leaders – how do we prioritise our managers and make them feel empowered and connected?
A line manager's role is key in establishing a successful hybrid working environment and the root of embedding this success is enabling them with the key ingredients so they can thrive emotionally and professionally.
The Insights Learning and Development study surveyed 3,000 hybrid workers from across the globe, particularly focusing on managers of hybrid teams, and their ups and downs in this new world of work that is fast becoming the norm.
An overwhelming three-quarters (73%) of managers surveyed agreed they want to continue this way of working for the rest of their career – and that is has had a positive impact on their performance including delivering objectives and sharing ideas and suggestions.
Despite the overall positivity, managers appear to be struggling with hybrid, with 1 in 5 managers saying they feel lonely, a far greater number than non-managers.
There are other challenges too, according to Marcus Wylie, Head of Culture at Insights Learning and Development.
Among these, making genuine connections with their teams and not being able to give immediate support, emotionally and professionally.
But Marcus, who holds vast experience in delivering virtually and face-to-face with hundreds of people, as well as facilitating intimate, purposeful and high-impact workshop experiences with leadership teams and executives, says there are ways that senior leaders can empower and support managers to make them feel more involved and connected.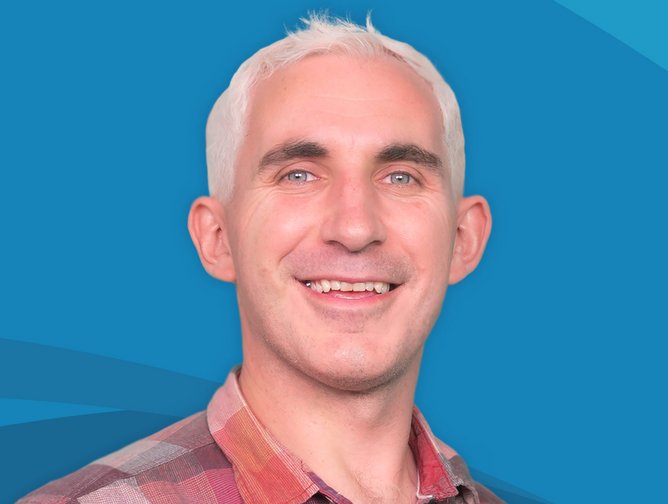 Marcus Wylie, Head of Culture at Insights Learning & Development
Emphasis on human skills
Among these, Marcus suggests putting an emphasis on human skills.
"The hybrid working environment is more dynamic than ever before, therefore a focus on human skills such as empathy, resilience, communication, collaboration and critical thinking are all essential to thrive."
These skills help to build positive and productive relationships with others, which is particularly difficult over the screen missing out on natural behavioural cues, Marcus says.
"To lead and manage through relationships means having an inherent desire to be accommodating and supportive of others and find ways to enable mutual respect and collaboration amongst your team."
Managers believe that together with their team they should be focusing on effective communication (62%), ability to adapt to change (58%) and emotional intelligence (41%).
At Insights, Marcus and his team use the Insights Discovery awareness model which uses the common language of colour to help make it easier and more memorable for people to understand themselves and others, as well as communicate more effectively with each other.
Visionary exercises and culture-building activities
Participation in visionary exercises and culture-building activities is another way in which leaders can connect with and engage managers, providing "a powerful trickle-down effect that ensures positivity flows through the organization", says Marcus.
"For example, at Insights our managers went on a trailblazing journey in the city of Belfast to work as cross-disciplined teams and gain an inherent, personal understanding of the Insights vision and strategy at our General Leadership Meeting"
The process involved gamification, complex puzzle-solving, interactive experiences driven by technology, creative craft challenges and a huge treasure hunt around the city. Game players were rewarded with game points throughout for being purposeful, open, collaborative and demonstrating good prioritisation skills.
And not a PowerPoint in sight.
"It was focused on team communication and collaboration, creating authentic connections that go beyond the surface level," Marcus says, adding that this was a red flag area highlighted in the survey, with 42% of managers saying it's harder to build relationships since hybrid work.
Empower managers to be proactive
Managers are not immune to insecurity, and they run the risk of burnout.
According to the survey, 30% of managers feel they have to prove their worth when working from home and over a quarter feel less visible and therefore less valued.
Which is why leaders should be looking to empower managers to be proactive.
"The hybrid environment gives the opportunity for managers to find new ways for their people to shine, as opposed to checking that they have done their tasks. You will never know what team members are up to in each moment, so shift the conversation to outputs and outcomes, and away from activities and tasks."
Marcus says managers should reframe their role to be a facilitator of growth for each team member, creating environments and opportunities for their people to thrive, and be at their best each day.
"Hybrid working is an opportunity to make this mind-shift approach and recalibrate what is needed."
Nurture an environment of trust
A good place to start when building trust is to encourage more openness and candour from your people. Reward reliability and positively acknowledge authenticity, as this will nurture a climate of mutual respect and positive regard within your teams.
Being able to speak up without the risk of punishment or humiliation is a critical driver for healthy group dynamics and being able to make quality decisions as a manager. Encourage your managers to be advocates of consistent psychological safety for everyone and genuinely live and breathe it every day.
Also encourage open and honest dialogue whether it's face to face, over the screen or by using digital tools, preferably a good mixture. We've implemented LOLA an anonymous listening tool at Insights, so it's a safe space where any team member can provide genuine, constructive feedback.
Give it a go and implement this guidance backed by our research and you will be able to pull your managers from the shadows by educating, encouraging and empowering them; it will cultivate a culture of connectivity and trust that lets them thrive, and shine!