How do you create a successful data management strategy?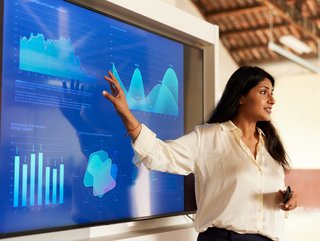 While every business likes to claim it is 'data-driven', too often that's not how it works – which is where an effective data management strategy comes in
It is a truth universally acknowledged that data-driven companies perform better than others. Not only are they 23 times more likely to acquire customers, but they are six times more likely to retain customers and 19 times more likely to be profitable, McKinsey Global Institute research reveals.
And data from Forrester backs this up, with a recent report showing that data-driven companies are "growing at an average of more than 30% annually".
What company wouldn't want that kind of growth, especially in today's tough economic climate?
Bottom line: being a data-driven company – one that makes decisions based on data and analytics, rather than relying on intuition or gut feeling – can be the difference between surviving or thriving.
John Knieriemen, North America Business Lead at analytics database management software firm Exasol tells Business Chief that in the past, an organisation's leader may have suggested a critical business decision without any data to support such a transition.
But now, it's possible to showcase the benefits of a business change before it happens – giving businesses the ability to forecast trends and patterns.
"I like to view it as predicting the future, and being confident in the decisions you're making," says John, who emphasises that the key to being a data-driven business is not just making faster decisions, but making the right decisions, in a shorter amount of time.
It's the kind of decision-making that is not just sensible, but essential, if companies are to maintain a competitive edge in today's tough economic environment.
Speaking recently at HR Summit 2023, Dr James Stranger, CompTIA's chief technology evangelist, said organisations could no longer follow conventional wisdom and typical business cycles. Instead, the organisation of the future "will be highly proficient at turning data into actionable information, creating a continuous feedback loop that helps them become truly data-driven."
Among examples of data-driven cultures are managed service providers that have turned their help desk managers into true data analysts; government agencies that have become more effective and efficient by understanding and employing data analytics principles; and cybersecurity professionals who are true threat hunters because they know how to mine data.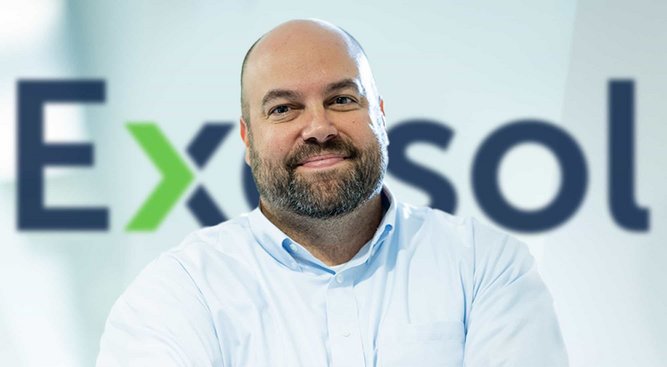 John Kneriemen, North America Business Lead at analytics database management software firm Exasol
Challenges facing firms in becoming data-driven
While every business likes to claim it is 'data-driven' or a least 'data-informed', too often, that's not how it works with data often relegated to an IT function, siloed, or not accepted throughout the business.
According to John, who has more than two decades of experience in the data analytics industry, one of the main challenges facing organisations is their inability to cohesively harness data across the entire business.
"Data is the fingerprint of an organisation, coming from different sources and channels, but a business data management strategy is too often siloed, rendering it ineffective. Companies are faced with the question – how do we innovate our business, remove siloes while also keeping our data secure? This is the real balancing act, which often prevents organisations from being data-driven."
Adapting to change and culture plays an important role in how modern organisations run. "The way we handled data analytics five years ago is very different from today. In the past, data was mainly used to support decisions by looking into previous reports and dashboards. But today, organisations need to consolidate their data strategies to get meaningful insights from their data and see tangible benefits."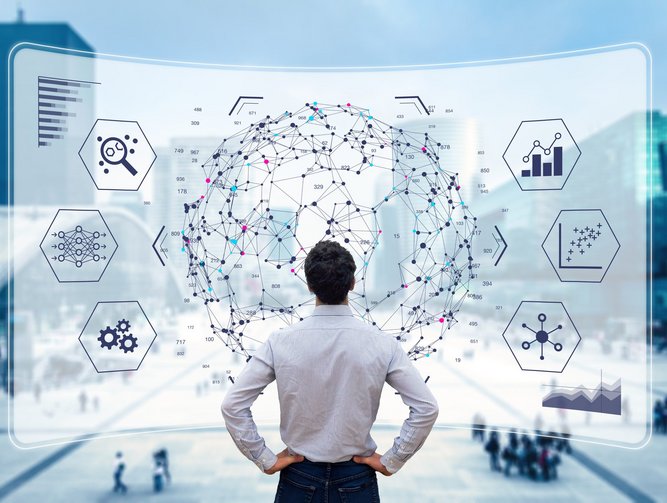 Becoming a data-driven organisation means having a clear and effective data management strategy
Why having an effective data management strategy matters
What is vital in becoming a data-driven organisation is having a clear and effective data management strategy – something John insists is often the difference between a growing, thriving company, versus a stagnant one.
"Organisations today understand the business value of their data, and as a result continue to invest in the technologies, processes, and personnel to yield the greatest results. However, customer pain points vary, creating the need for bespoke solutions and a reliable data management strategy to aid a company's growth."
Put simply, a data management strategy is an organisation's roadmap for using data to achieve its goal. The roadmap ensures that all the activities surrounding data management, from collection to collaboration, work together effectively and efficiently to be as useful as possible and easy to govern.
An effective data management strategy therefore will yield insights that foster growth across the entire business, across several departments, explains John.
For example, data can offer insight into internal operational processes that are ineffective, wasting time and budget resources. For a customer support team, data can show where the customer experience is lacking – and offer solutions to help improve support in a timely, effective manner. And from a sales perspective, data can inform an organisation about what products or services are successful with prospects and customers, and which they need to pull back and enhance in order to see profit.
"When all these data-driven channels of the business start to 'click', businesses see immediate improvement and faster growth," explains John.
Internal alignment and buy-in is essential
When it comes to implementing a data management strategy, lack of internal alignment is often the biggest organisational pitfall, because when companies aren't "internally aligned" on the strategy – data inconsistencies, system errors, misanalysis, and lack of accuracy increases.
"Streamlining and simplifying your data management strategy is, in my opinion, the best way to become data driven," says John. "In order to achieve an effective data strategy, you have to have a strategic, well-rounded data approach, as this helps prioritise what's important, minimises businesses complexities and sets the tone of your data management overall."
What's also key is having buy-in from all employees – something John says is the biggest challenge when it comes to managing and utilising data to its full potential.
Recent Exasol data found that two-thirds of data team leads have experienced employee resistance to the adoption of data-driven methods at their organisations.
John says such resistance usually boils down to a lack of understanding of the organisation's data strategy as well as a lack of education about the positive impact data brings. "Continuous awareness remains paramount when educating the C-suite, and employees at large, about the many business benefits data can bring."
Claudia Cummenerl, Head of Workforce and organisation, Enterprise Transformation at Capgemini Invent, concurs, emphasising the need for executives act as role models on the topic of data use and openly communicate the associated benefits within their organisation.
She points to Capgemini Invent's Data Driven Organisations report, which finds that leaders who explain the benefits of data use and lead by example has been shown to increase employees' willingness to work in a data-driven matter, not to mention increase the likelihood of change to a data driven company by 23%.
"Our research finds that when teams are informed about the goal and what to expect from the change process itself, it ultimately leads to greater success."
The reality is that a healthy data culture can empower people to make better decisions, create open discussions, and ultimately lead to the kind of innovation that is necessary for businesses to remain competitive and agile.