Four cloud trends you can expect to wind down in 2023
By Jake Madders, co-founder and director of Hyve Managed Hosting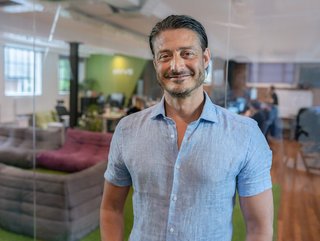 Jake Madders
Cloud migration and three other cloud trends that are likely to wind down by the end of the year, says Jake Madders, director of Hyve Managed Hosting
The cloud computing market is booming, and is expected to exceed US$1 trillion in value by 2028. The cloud's core benefits, including scalability, flexibility and cost-efficiency mean it's now the orthodox way of storing and processing data.
Last year, 39% of companies were already running at least half their digital workloads in the cloud, and we can expect this number to increase to at least 50% in 2023.
With such a fast-growing technology, it's no surprise that trends come and go. So, what are some of the cloud trends you are likely to see winding down by the end of this year?
1. Cloud migration
'The end of cloud migration? Surely not!' we hear you cry. Yes, it might be surprising that this has taken the top spot on our list. But let us explain why.
We're now seeing a significant uptick in cloud repatriation – moving applications and workloads from the public cloud to on-premises infrastructure or a private or hybrid cloud. This is largely being driven by companies which had previously migrated to the cloud too hastily.
According to recent reports, 80% of companies have reportedly shifted some public cloud data back to local infrastructure. Many are now adopting a hybrid cloud approach, in order to take advantage of benefits including better security and workload placement.
2. Cloud options exclusively viable for large enterprises
Cast your mind back a few years, and you might recall that SMEs had very few cloud options available to them. Solutions like private cloud were only available to larger enterprises, due to the costs associated with implementation and management.
Fast forward to today, and you'll see this picture has changed – thanks largely to the rise of cloud MSPs and as-a-service offerings, which have driven down both capex and opex. Indeed, SMEs are expected to spend 50% of their technology budgets on cloud services in 2023.
A managed cloud service allows smaller companies to outsource the secure running of the cloud applications and avoid attempting to find and hire scarce talent, while retaining centralised control of their workloads. This is a convenient option for SMEs who want to benefit from the flexibility and scalability of the cloud without having to manage it themselves.
At the same time, a private cloud solution offers SMEs more control over data than the public cloud. Meanwhile, a hybrid cloud solution is more versatile, offering a mixture of scalability, control and security.
All this demonstrates that the public cloud isn't the only option out there for SMEs anymore. And in 2023, it's likely that we'll see prices becoming even more competitive.
3. Data sovereignty headaches
Data sovereignty is a legal principle which says that digital data is subject to the laws of the country in which it's processed and stored. It's an important consideration for companies that use public cloud solutions, as solution providers' data centres can be located anywhere in the world – and data privacy laws can vary hugely between jurisdictions.
Let's look at a specific example. Why might it be a problem if a UK-based company is storing its customers' data in the US? In short, because all that data would be subject to US laws and could be accessed by US law enforcement based on legal justifications which wouldn't pass muster in the UK.
So, how can businesses benefit from the advantages of public cloud, without data sovereignty headaches?
In a nutshell, by moving towards agile data storage solutions, such as the hybrid cloud. This enables businesses to store select data (like sensitive customer information) on-premises, while using the public cloud for dynamic, short-term workloads.
We can expect to see the continued growth of hybrid cloud in 2023, which will hopefully cause fewer data sovereignty headaches for businesses!
4. Wasting cloud resources 
Hyper Converged Infrastructure (HCI) is the future of cloud computing and is expected to reach a market value of $33.16 billion by 2026.
HCI is a growing trend in the industry because it helps eliminate waste. Companies have been wasting cloud resources by misallocating resources and not using everything they buy; something they can't afford to do in normal time, let alone during a period of economic uncertainty!
HCI mixes commodity data centre server hardware with locally attached storage devices. It offers more capabilities in the cloud by providing a simple and productive environment to set up databases in a structured, scalable and cost-effective way.   
More cloud on the horizon
These four 'ends' all have something in common. Businesses are moving away from the public cloud. 2023 is the year of burgeoning cloud choices which means individual companies – both big and small – can find cloud solutions to suit their unique requirements.
Gone are the days where a standard, pay-as-you-go public cloud was the 'go-to' solution – companies are expanding their horizons as the sector continues a cycle of increased competitivity and options.