IWD 2023: Seven tips for creating a more equitable workplace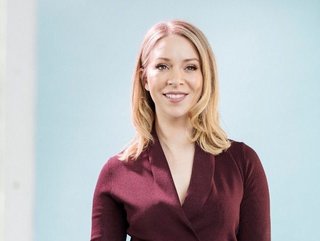 Bethany Ainsley, corporate wellbeing specialist and author of Don't Burn Out, Stand Out
To mark International Women's Day, Business Chief gathers seven tips for creating a more equitable workplace from thought leaders and industry experts
This year, the theme for International Women's Day is Embrace Equity, highlighting the importance of going beyond the creation of equal opportunities and recognising the areas in which we are falling short.

For leaders, it is vital to consider the differences that make up each employee's identity, and how these may have impacted their career journey and access to certain opportunities. In doing this, we will be able to work towards workplace cultures where everyone is supported and can reach their full potential.
Here are seven tips from thought leaders and industry experts to help leadership teams work towards the creation of a more equitable workplace.
Work with your team to take stock and take action
'Take stock' is the first stage of Inclusion247 Founder Teresa Boughey's tribe5 methodology – and a key starting point to creating a more equitable workplace.
"This is a vital step ​​to establish the truth of your current diversity, equity and inclusion (DEI) position before you take action," she says.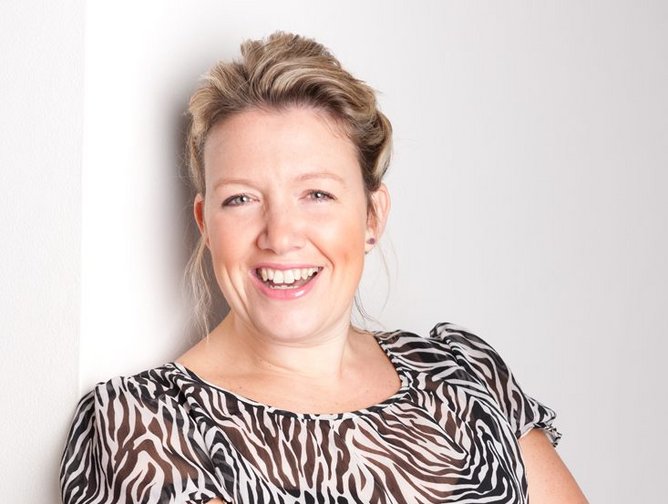 Teresa Boughey, Founder of Inclusion247
A diversity and inclusion survey can be a helpful starting point, explains Boughey. These surveys typically include questions around employees' perception of the organisation's DEI commitment, leadership and current inclusion initiatives. Sometimes they touch on an individual's personal experiences including their managerial relationship, confidence in speaking up, perception of 'fairness' and their feeling of belongingness.
"When crafting these surveys ensure you are transparent," adds Boughey. "Tell respondents what the data is for and how it will be used, and reassure participants that it's confidential.
"Data collection points should include multiple methods to maximise accessibility; this might include activities such as online or hard copy surveys, interviews, focus groups."
Taking subsequent action is crucial.
"It's all well and good seeking views and conducting surveys but, if the anonymised data is not reviewed, top-line feedback not offered, and action not taken, then employees are likely to view it as a simple tick-box exercise."
View the workplace through a systemic lens
For Samreen McGregor, executive coach and author of Leader Awakened, creating an equitable workplace starts with how leaders choose to view their organisation.
She recommends adopting a systemic perspective as a powerful way to impart breakthrough changes that drive equity in business.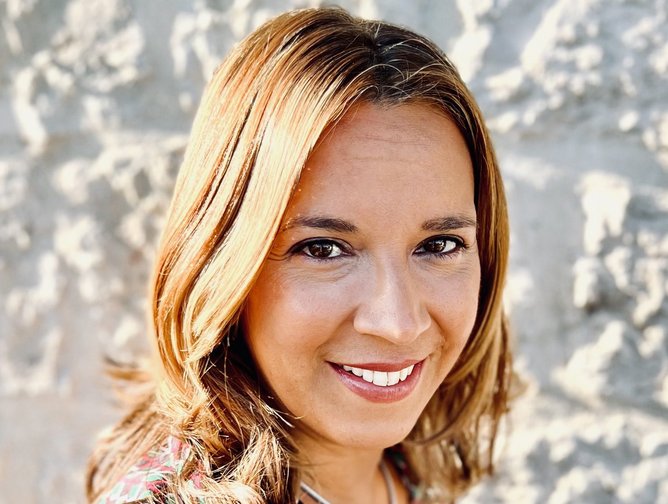 Samreen McGregor, executive coach and author of Leader Awakened
"In addition to seeing organisations as collections of people and processes, this more ecological lens helps us to see organisations as an interdependent web", McGregor explains.
"This includes tangible entities like technology, facilities, buildings, the environment and people, and less tangible elements like culture, informal communication, tacit knowledge, discretionary effort and 'how things get done'."
This systemic lens helps foster a more equitable working environment in which everyone has a part to play, a right to belong and a responsibility to others.
"It creates a different type of interaction and relationship, which is inclusive of all people and the system they inhabit, both men and women," adds McGregor.
"This stops people from looking at a system and analysing, judging or diagnosing it from a distance and taking no responsibility or action. A systemic view leaves no space to blame or point fingers, and instead encourages collective action and responsibility. It also creates an environment where women's different circumstances or needs are more able to be acknowledged, appreciated and facilitated."
Encourage women to advocate for themselves
Creating an equitable workplace requires both a top-down and bottom-up effort. Leaders must be prepared to make tangible changes and offer dedicated support to women.
Simultaneously, Karen Powell and Lesley Heath, co-founders of A Matter of Choice and co-authors of Woman of Our Time, explain that women consciously communicating their priorities is an essential part of the groundwork that must be laid for greater equity.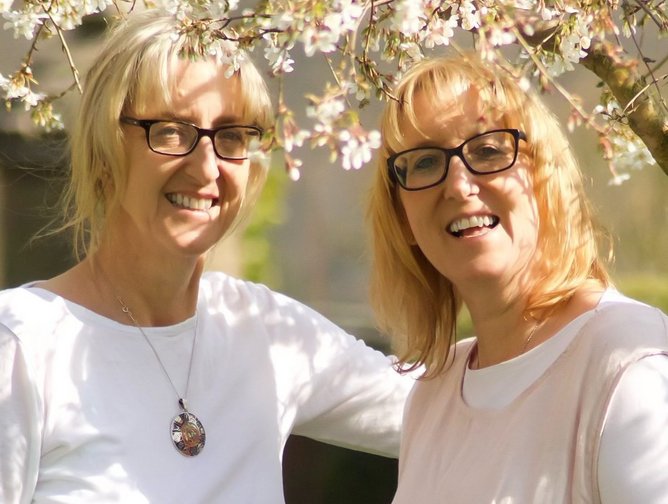 Karen Powell and Lesley Heath, co-founders of A Matter of Choice
"We can't expect other people to be mind-readers. They don't have crystal balls. You need to tell them what you want – what you really want," explains Heath
Powell and Heath also emphasise the power that changing self-talk can have on the wider workplace environment.
"Women, especially, are conditioned to minimise themselves and to compartmentalise their achievements and positive attributes," says Powell. "We end up reinforcing our own stereotypes by using negative language until we get smaller and smaller.
"With women still being paid significantly less for equivalent roles than men and holding fewer senior roles, it's vital that we reclaim our self-worth and use respectful language about ourselves."
Heath concludes: "Businesses should encourage and make space for women to communicate their own needs and preferences. Often, change is needed as much on the individual level, as it is organisation-wide."
Inspire confidence in employees
It is important for leaders to understand that not all employees will have the same level of confidence in their value and skills.
Recognising the different factors that will have shaped employees' experiences and sense of self is key for leaders. Appropriate support must be tailored and offered accordingly, explains coach, best selling author and founder of Your Life Live It, Dr Amanda Foo-Ryland.
''A person's core limiting beliefs are installed in their psyche before the age of seven, and so run in their neurology for a long time," she says.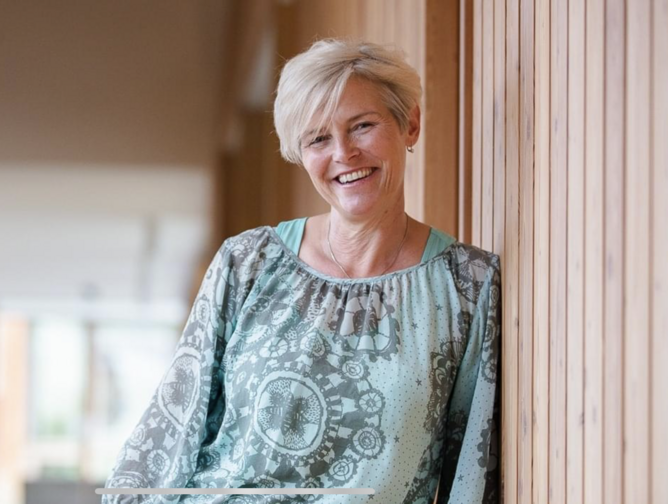 Dr Amanda Foo-Ryland is a coach, best-selling author and founder of Your Life Live It
"These beliefs can manifest in self-limiting ideas which compromise our confidence. Our gender identity, sexuality, ethnic background or religion are all key factors which form our identity and experience, including how we feel in the workplace."
"Leaders must carefully consider how each employee's experiences may be impacting their confidence and make a point of challenging their self-limiting beliefs and instilling confidence in their value and abilities."
Have open conversations around imposter syndrome
"Studies have found that imposter syndrome will affect 70% of all people at one time or another," says Bethany Ainsley, corporate wellbeing specialist and author of Don't Burn Out, Stand Out.
"If you're experiencing imposter syndrome, then for no practical reason you may feel like a fraud or that your accomplishments came about as a result of luck, rather than your ability and hard work."
Imposter syndrome is common among people of all backgrounds, but is most prominent among women.
Creating a more equitable working environment should involve empowering people to build self-confidence, as well as creating external frameworks to support them.
"Having open conversations around imposter syndrome normalises the feeling," explains Ainsley.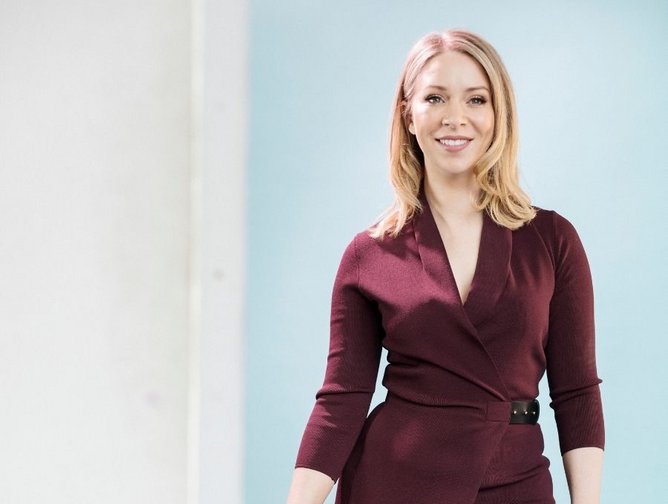 Bethany Ainsley
"People experience imposter syndrome in different ways. It may manifest from the feeling of needing to constantly improve, or worry about not succeeding on the first try, or a preference for only working alone.
"However it appears, imposter syndrome is normal, and only by having open conversations around how to battle it can people – especially women – begin to feel supported."
Through open dialogue and sharing with others, organisations can better understand individuals' unique experiences and explore ways to help people overcome their personal fears.
Create an environment where everyone feels like they belong
Creating an environment where everyone feels they belong is a crucial way to build equity in the workplace.
A sense of belonging creates a positive and productive working environment where employees feel valued, supported and engaged. For collaboration and team cohesion to take place, women need to feel comfortable to be their real selves at work.
Judith Germain, Principal Consultant of The Maverick Paradox, comments: "For this to happen, organisations must take a multi-vectored approach that ensures equity is built into all its systems and practices.
"Firstly, when hiring employees, organisations need to ensure they recruit employees from diverse backgrounds and perspectives. Managers' performance should include assessments on how they ensure an inclusive environment.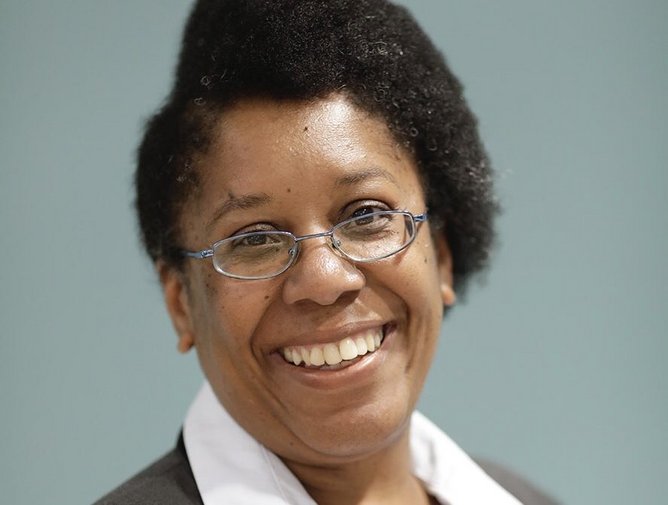 Judith Germain. Picture: Layton Thompson Photography & Film
"Organisations should not be reluctant to use disciplinary, grievance, and harassment policies when employees act in ways that reduce equity in the workplace. The values and mission of the organisation needs to be compatible with the creation and nurture of an equitable workplace.
"Senior leaders need to demonstrate their commitment to the company's values and ensure they factor equity into their decision making."
To create a sense of belonging that lies at the core of organisational values, it must be addressed on all levels.
Empower women in the workplace
In order to create an equitable workplace, empowering women to reach their full potential is a key responsibility for leaders.
Women must be encouraged to take risks and utilise the tools at their disposal through the empowerment of leaders.
Anna Stella, marketing expert and CEO of BBSA, says: "We need to encourage women not to shy away from pursuing opportunities when they present themselves. I learned early on that power is something not given but taken, so, as women, we shouldn't be afraid to go for what we want.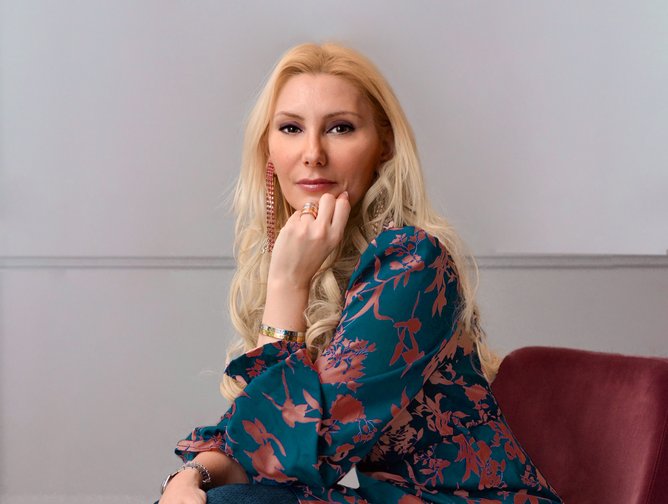 Anna Stella, marketing expert and CEO of BBSA
"Instead, make decisions based on where we feel we can grow, not because the 'rulebook' told us how to get from point A to B."
Stella discusses how we can empower women in the workplace through implementing better flexibility, asserting: "We need to create a flexible environment that fosters a thriving future for women.
"We have previously seen many accomplished women leave their jobs to establish their own businesses for more flexibility. When the corporate world embraces flexibility, more talented women will choose to stay in their roles, providing more leaders and role models for women to look up to."
Only by taking steps to cultivate an equitable workplace – where all employees' individual circumstances are recognised – can leaders truly facilitate professional growth and high performance among teams, providing them with the opportunity to reach their full potential.