Sky and BEO prolong investment in Black entrepreneurs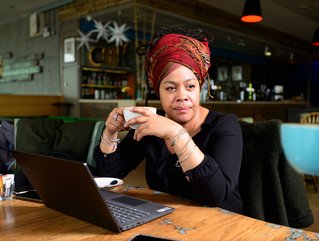 Sky and the Black Equity Organisation have extended the deadline for applications to their Future 100 Growth Fund. Picture: BEO
Launched courtesy of a partnership between Sky and the BEO, the £1 million Future 100 Growth Fund is aimed at helping the UK's most innovative Black firms
It comes as welcome news that the Black Equity Organisation (BEO) is extending the deadline for applications to its Future 100 Growth Fund, which is offering investments of up to £15,000 (US$18,600) in talented Black businesspeople across the UK.
Launched last year courtesy of a partnership between Sky and the BEO, the £1 million (US$1.24m) scheme is aimed at identifying and turbocharging the country's most innovative Black-founded businesses and the people behind them.
In addition, successful companies will receive access to supply chains and a free 12-month Sky Business broadband and phone package, as well as access to business mentors including Sky executives.
According to data from the UK Government's Department for Business, Energy & Industrial Strategy, a staggeringly tiny fraction (0.17%) of small to medium-sized enterprises (SMEs) have Black leaders.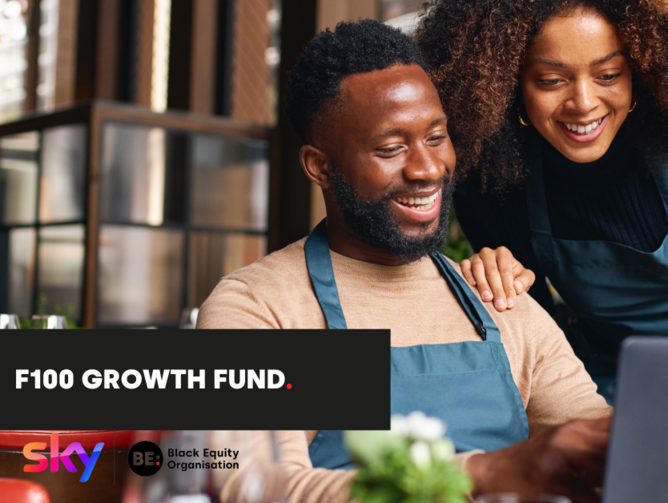 Sky and the Black Equity Organisation partnered to create the F100 Growth Fund in 2022. Picture: Sky/BEO
Meanwhile, research compiled in The Black Report showed around 88% of Black founders finance their start-ups themselves, with an average investment of £14,000.
Many budding Black entrepreneurs are therefore relying on programmes such as the Future 100 Growth Fund to get their ideas off the ground, as demonstrated by a 200% increase in applications over the past seven days.
Sky hoping to lead the way with DEI commitments
Broadcasting and telecommunications giant Sky is looking to lead the way when it comes to diversity, equity and inclusion, outlining a range of goals it hopes to achieve by 2025.
At the centre is a target of '20 and 5 by 2025', meaning 20% Black, Asian and Minority Ethnic representation and 5% Black representation.
Outlining these aims back in 2021, Sky said that 3% of its employees in the UK and Ireland were Black and 15% were from a BAME background.
However, the company has openly acknowledged that, in some regions, its workforce does not currently reflect the diversity of the local population, while admitting it is a "long way behind at leadership level".
In addition to making those aforementioned commitments, Sky appointed Denise Peart as its first ever Chief Talent, Diversity and Inclusion Officer, and also unveiled a new Diversity Advisory Council.
David Carrigan, Group Director of Diversity, Inclusion and Wellbeing at Sky, said: "We're committed to supporting Black entrepreneurial talent and our partnership with the BEO allows us to support ambitious Black businesses that want to grow and drive economic growth in the UK.
"We're proud to not only be able to provide direct funding and mentoring, but also a free Sky Business broadband and phone package offering them better productivity and saving them thousands of pounds."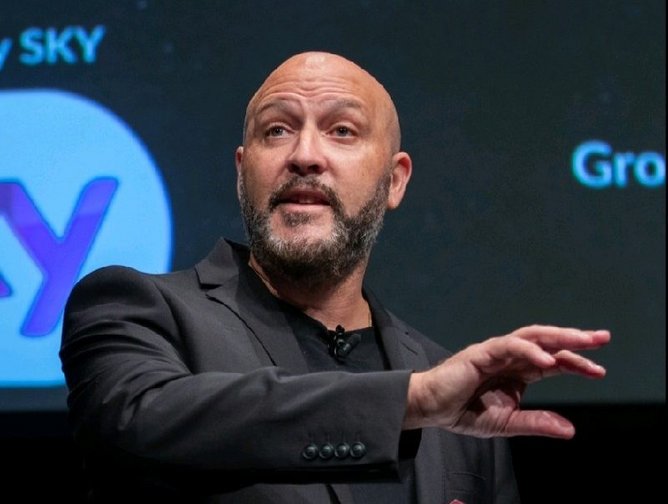 David Carrigan, Group Director of Diversity, Inclusion and Wellbeing at Sky
Future 100 Growth Fund: Helping Black founders get started
Extension of the application deadline for the F100 Growth Fund means Black entrepreneurs can put their cases forward for a slice of the cash pot until 23 June. Successful applicants will be notified by August 2023.
The tailored 12-week programme is in the process of recruiting its second cohort of businesses and has already helped multiple Black founders successfully set up and grow their companies.
Dr Wanda Wyporska, CEO of the Black Equity Organisation, added: "The Future 100 Growth Fund is an innovative initiative that doesn't shy away from addressing the massive disparities that exist between the business fortunes of Black and white entrepreneurs.
"This lack of investment [in Black businesses], in terms of both financial and social capital, and challenges accessing supply chains, is limiting a highly innovative and motivated part of the economy.
"I encourage Black entrepreneurs to apply for the F100 Growth Fund; it could be the best business decision you ever make."
For more details on how to apply, visit the BEO website.