Hiring refugees in Europe: 6 companies and the pledges made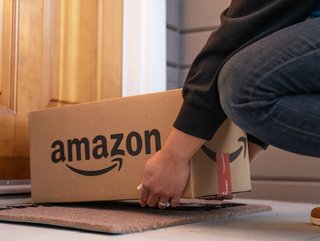 Amazon's latest pledge commits to employing at least 5,000 refugees in Europe in the next three years
As 41 organisations commit to hiring 13,680 refugees, and training 86,000, we spotlight six multinationals leading the charge – from Amazon to Accor to KFC
In recognition of UN World Refugee Day last week (June 20), more than 40 organisations have committed to hire 13,680 refugees, mainly Europe, for their workforce over the next three years.
This comes as the number of forcibly displaced people reaches a new high of 110 million, according to UNHCR, and as Europe faces the largest refugee crisis since World War II – with millions forced to flee their homes since Russia invaded Ukraine in February 2022.
Numerous other organisations have committed to help train more than 86,000 refugees in in-demand tech skills such as programming and cyber-safety – among these, Accenture (16,000), Cisco (10,000), Generali and Microsoft (5,000 each).
While leading recruitment agencies have committed to help a total of 152,000 find work, including Adecco (50,000), Randstad (40,000) and ManpowerGrop (30,000).
While proactive strategies by multinationals in the hiring and support of refugees is nothing new, the latest pledges mark the largest and most significant set of business commitments ever made to advance the economic integration of refugees," according to the Tent Partnership for Refugees (Tent), a global network of more than 300 companies committed to supporting the economic integration of refugees.
More than 200 companies have already joined Tent, and among these, 41 signed up to help last week.
Accenture Adidas, Blackstone, BP, Duni Group, ESS Group, FCC Medio Ambiente, Hempel, Hyatt, Ipsos, KFC, Kyndryl, Groupe L'Oréal, Menzies Aviation, PepsiCo, Pfizer, QSRP, Starbucks EMEA, Suez, The Body Shop, and The Kraft Heinz Company are among the other companies that have made recruitment commitments.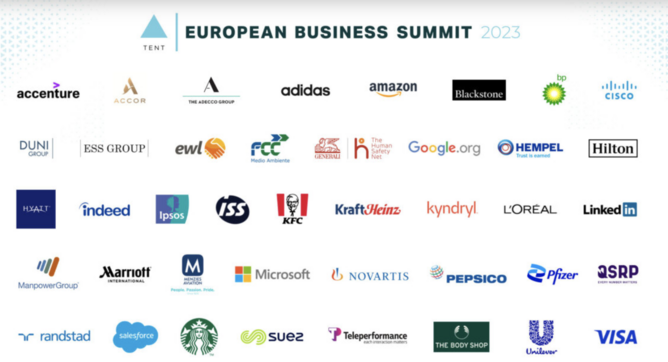 41 companies commit to refugee employment
1
Amazon
Pledge: To employ at least 5,000 refugees in next three years
Amazon is no stranger to hiring refugees and has already committed to recruiting at least 5,000 in the US by the end of 2024 under its Welcome Door Programme.
Provision of financial support for immigration-related processes, access to self-help guides on settling into a new community and mentorship and training is also part of its programme.
While most of the new 5,000 refugee hires in Europe over the next three years will be in areas such as fulfilment and distribution, Amazon's VP J Ofori Agboka said they would be eligible to move into jobs that "are in different levels of the organisation that are commensurate with their skills and abilities".
In terms of employment, we help them with legal fees, counselling, mentorship, training programmes, the upskill, language, linguistics, everything, anything we can,"
Amazon employs 200,000 workers across Europe.
2
Hilton
Pledge: To hire 1,500 refugees over the next three years at hotels across Europe
Already a recruiter or refugees, Hilton became the first hospitality company to join the Ten Partnership for Refugees in 2018, and since 2015, has positively impacted 78,588 refugees through volunteering, in-kind donations, purchasing, training, shelter and employment.
Since 2022, Hilton has hired more than 400 refugees across 73 hotels in EMEA, and via partnerships with local refugee organisations, and community-based initiatives, provides refugees with training, mentorship and career advancement opportunities.
This forms part of Hilton's Travel with Purpose Strategy, through which the hotel group has pledged to create 5 million learning and career growth opportunities for unrepresented groups, military veterans, refugees and youth worldwide.
"Hilton was founded with the purpose to spread the light and warmth of hospitality – to be a beacon of hope and engine of opportunity. Part of this commitment is to create career pathways for all," says Laura Fuentes, chief human resources officer, Hilton.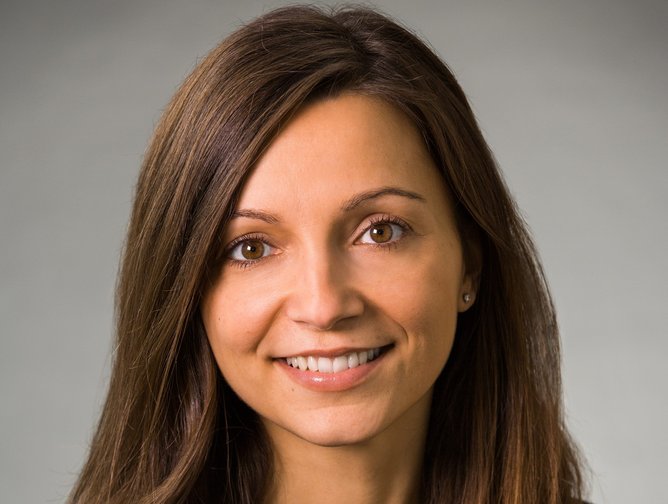 CHRO Laura Fuentes says part of Hilton's purpose is to create "career pathways for all"
3
Pledge: To improve the work lives of 50,000 refugees by 2025
Having already exceeded 90% of its three-year target (2022-2024) to support 20,000 refugees (supporting 18,800 in 2022 alone) Randstad delivers a renewed pledge – to improve the lives of 50,000 over the next three years.
Of this, the world's largest talent company aims to train 10,000 and place 40,000 people in jobs.
Since 2011, Randstad has supported the work lives of more than 100,000 refugees through skilling and job placement.
Among efforts in Europe, Randstad is focused on reskilling and upskilling migrants and refugees in Italy, and since the start of 2023, over 1,000 people have been directed to training courses. While in Poland, this year, Randstad is providing employment to 1,500 Ukrainian refugees, the majority of whom are women – providing them too with subsidised childcare and Polish language courses.
"Refugees are an important part of the talent pool – many of whom carry exceptionally important skills and experie3nces," says Randstad's CEO Chris Heutink.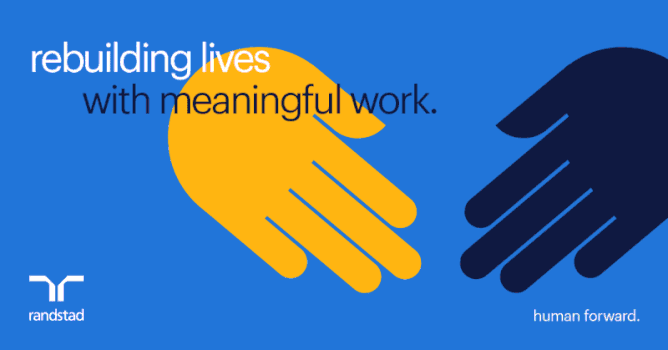 Randstad has pledged to improve the work lives of 50,000 refugees by 2025
4
Pledge: To train and hire 300 Ukrainian refugee women
KFC's commitment will see the business hire and train 300 refugees, including Ukrainian refugee women, over three years across its restaurants in the Pan-European region.
This pledge builds on the fast-food chain's successful refugee hiring pilots in Germany, Poland, and Romania last year.
In a statement, Chief People Officer Cristi Lockett said KFC Global recognises the "incredible resilience and untapped potential" that lies within refugee communities".
"By offering employment opportunities and investing in their personal and professional development… we strive to create an inclusive and supportive environment where everyone can thrive."
This is part of KFC's EI&B strategy, which, among other goals, has reached 52% parity across its teams globally.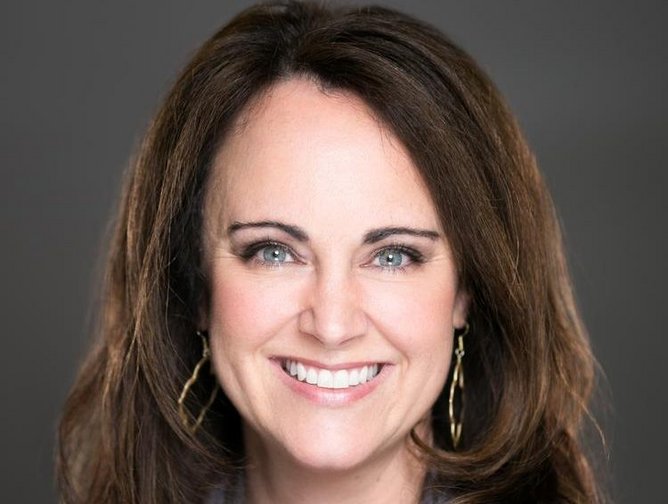 Chief People Officer Cristi Locket said KFC Global recognises the "untapped potential" that lies within refugee communities
5
Pledge: To recruit 100 refugees worldwide by 2026

Rooted in its belief that employment is one of the most powerful ways for migrants to integrate into their new host country, Ipsos is pledging to recruit 100 refugees across the world, including Europe, over the next three years.

"[The] belief that economic activity is, alongside other factors of course, one of the most powerful vectors of integration in a new country is what lies behind the pledge we announced today," says Pierre Gaudin, ESG Director at Ipsos.

This follows a similar pledge the market research leader made in 2018, with 100 refugees now successfully recruited into Ipsos teams around the world.

In recent months too, Ipsos has made a pledge to help refugees in the US, providing mentoring to 50 refugee women over three years in cities across the US, including Chicago, Detroit and NYC, as well as training resources for 100 refugees.

This builds on the company's continued to commitment to empowering refugees, including via the Ipsos Foundation, which has been funding the training of Syrian refugee teens in Jordan, among other initiatives. Most recently, Ipsos supported several NGOs active in helping refugees, including the Fundacja Ocalenie in Poland, which accompanies Ukrainian migrants fleeing the war.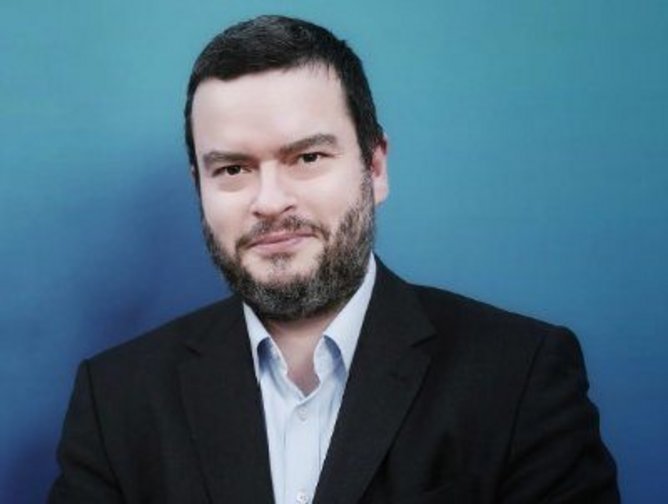 Pierre Gaudin, ESG Director at Ipsos points to employment as one of the most powerful factors of refugee integration
6
Pledge: To provide refugees in France, Germany, Switzerland and Spain with economic emancipation programmes
In line with its strong commitment to forge a sustainable future for hospitality, Accor is passionate about bringing refugees into the fold, and facilitating their professional and societal integration.
With its pledge, Accor is partners for three years with SINGA, a leading international refugee organisation that connects newcomers with local community to engage in social, professional and entrepreneurial projects.
Designed to boost the employability of refugees in Europe, Accor is delivering economic emancipation programmes to benefit 1,500 refugees in France, Germany Switzerland and Spain. The focus will be female refugees. Accor will launch entrepreneurial projects and further scale the programme in 13 European cities with refugees receiving tools, group workshops and individual coaching.
Accor, which has hotels on five continents, delivers other refugee initiatives, including working with Portugal's Conselho Portugues Para Os Refugiados to offer refugees hospitality focused vocational training.