Untapped talent: Attract and retain neurodiverse candidates
By Meraj Bahram, Managing Partner at Durlston Partners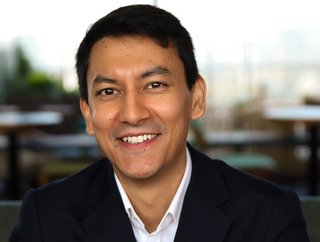 Meraj Bahram, Managing Partner at Durlston Partners says leading recruiters are developing innovative technologies to tailor the assessment process towards being more inclusive
Amid rising demand for computer scientists and data analysts, neurodiverse candidates offer an untapped talent pool, says Durlston Partners' Meraj Bahram
Despite layoffs in tech and finance in recent months – particularly among big tech firms – the total demand for skilled professionals, such as computer scientists and data analysts, has remained on the rise, often outpacing the number of skilled graduates.
As companies in tech and finance must constantly adapt and evolve to fulfil the changing needs of the market, demand for high-quality talent is likely to remain strong, and candidates with unique or specialised skillsets, such as computer science graduates, are of particular interest.
This competitive hiring environment presents an opportunity to change the way recruiters engage with and select candidates. Recruiters are competing to find innovative strategies that give them a relative advantage in reaching high-skilled individuals and, above all, to tap into underutilised talent pools.
Neurodiverse candidates, those with atypical neurological development or differences in brain functions, are estimated to represent up to 15% of the workforce. However, they are often overlooked using traditional selection processes, causing recruiters to miss out on a considerable supply of talent with useful skills to employers.
Many recruitment firms continue to value generalised skills most highly when selecting candidates, including communication, teamwork and networking. These are undeniably useful skills that can bring value to a workplace, but a myopic overfocus on them can inadvertently screen out neurodiverse candidates with specialised skills.
Leading recruiters are hence implementing new methods and developing innovative technologies to tailor the assessment process towards being more inclusive, more personal and attracting a wider range of candidates.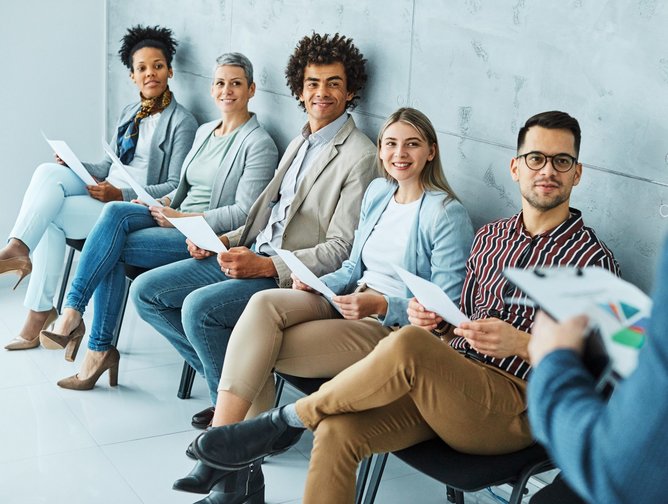 Neurodiverse candidates are estimated to represent up to 15% of the workforce but are often overlooked using traditional selection processes
Neurodiversity – an untapped resource
Historically, neuro minorities have been excluded from the workforce and experienced serious discrimination, as they were once believed to be less capable. While times are improving, neurodiverse candidates still face barriers, as 65% of neurodiverse employees fear discrimination from management while at work.
Neurodiverse individuals can bring unique perspectives and skills to the finance and technology space. Rather than following the traditional view of neurodiversity – as something to be treated – and focusing on deficits, an inclusive approach that takes their strengths into account will give recruiters access to an otherwise untapped pool of interesting talent.
Unique skills among the neurodiverse community have been noticed by a select few organisations that are already seeing the benefits of increased diversity in the workplace.
The Israeli Defence Forces (IDF) have an intelligence unit, named Roim Rachok ('Seeing into the Distance') which is staffed almost entirely with neurodiverse people, specialising in data and image analysis. The unit has quickly become renowned for its effectiveness and has become a point of pride to Israel, as their analysts have shown exceptional perceptive talents.
Beyond being just a PR coup, as diversity and inclusion increasingly becomes a topic at the heart of many companies, neurodiverse individuals are finally being valued and recognised as capable and effective employees.
Hiring neurodiverse talent – adapting to new requirements
Recruitment firms are developing innovative and technological solutions to access diverse candidates, such as creating virtual interviewing platforms and aptitude tests tailored to neurodiverse individuals.
These new techniques allow all types of candidates to showcase their skills in a comfortable and familiar way. They are particularly effective at engaging with candidates who may struggle with traditional interviewing techniques, or aptitude tests modelled on neurotypical capabilities. These changes not only help companies identify top talent in a more holistic and inclusive way, but also creates a welcoming, though competitive, working environment.
Another way in which recruiters, such as talent advisory Durlston Partners, are getting ahead of the curve and tapping into the underutilised pool of neurodiverse candidates is by building relationships with organisations that serve neurodiverse individuals, allowing firms to interact with a wide network of candidates who may not have been otherwise considered.
It is well-established that interacting with communities and candidates early on results in successful placements, but firms usually limit themselves to interacting within university communities. However, neurodiverse individuals may not be as active in the university life. Creating relationships with a wide range of organisations allows recruiters to interact with a broader range of candidates and understand how to improve their methodologies to be more inclusive of neurodiversity.
Firms like Durlston are increasingly developing proprietary technology for assessment and selection adapting to their targeted outreach efforts. This technology is in turn being tailored to be more inclusive, by inputting additional criteria for CV selection, broadening the type of questions asked in an interview to include some which are not tailored towards neurotypical candidates, and creating aptitude tests to consider neurodiverse skills and shortcomings.
The goal always remains to find the best candidates for skill-specific, specialised positions in finance and technology.
Diversity and inclusion has become a relevant topic not for its own sake, but because by widening the net, companies can hire the best-suited candidates irrespective of their background, resulting in a competitive advantage.
Recruiters are adapting to these changes to better serve their clients, allowing firms to identify top talent and build a more diverse workforce.
Meraj Bahram, Managing Partner, Durlston Partners
Meraj Bahram is the Managing Partner of Durlston Partners, an expert talent advisory firm specialising in the technology, quantitative finance, data science and digital asset sectors. He joined Durlston as a Partner in 2018, where he was responsible for the scaling-up of its digital assets team. Before Durlston, Meraj was integral to Uber's international expansion: as one of its first five operators on-the-ground in London, he helped the company scale to over 40 cities and 400 people.​​​​​​​