Gen Z is coming to a workplace near you. Are you ready?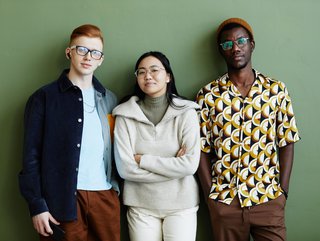 Do you know how to handle Gen Z?
Gen Z is coming to a workplace near you. But what do Gen Zers want from their careers, their employers, and their workplace? And what won't they accept?
Gen Z is coming, and fast. But are employers ready?
Generation Z, those born between 1997 and 2012, now aged 11-26, has now surpassed Millennials, and will soon become the largest cohort of workers, and consumers.
Within seven years, Gen Z (also known as Gen Zers, iGen and centennials) will comprise 31% of the workforce in the world's most influential business hubs.
And with its swelling youth population, the Middle East is destined to see massive impact from this demographic – especially the UAE, with Dubai ranked second (44%) globally in CBRE's Global Outlook 2030 for fastest-growing Gen Z population.
By 2030, three-quarters (75%) of the Middle East workforce will consist of Millennials and centennials, a sizeable increase from the current 38%, data from UAE-headquartered The Talent Enterprise reveals.
And this new demographic is already shaping the economy, and the workplace.
But what do Gen Zers want from their careers, from their employers, and from their workplace? And what won't they tolerate?
Transparency, diversity, authenticity – watchwords for Gen Z
Noura Dadzie, Senior VP of Talent.com tells Business Chief that while we must be careful not to put any generation in a box, there are certain attitudes, expectations, and behaviours typical of Gen Z employees.
Flexibility, transparency, diversity, and authenticity are all traits that organisations must consider if they hope to hire and retain future talent.
"It's no longer enough to have company values and diversity statements on the company website or plastered across the reception wall," says Noura. "Gen Z expects an organisation, its leaders, and managers to live and breathe those values and demonstrate them tangibly. Organisations that pay lip service to values will lose young talent to organisations that are able to demonstrate these every day."
Noura points to job postings that have the D&I policy tacked on at the end as an example of bad employer practice likely to deter the best and brightest – and argues that each element of the recruitment process must involve genuine action to encourage diversity and enable inclusion, as well as transparency around salary where possible.
"By displaying salary information front and centre of a job posting, a company signposts their commitment to DEI publicly from the outset."
Because what executives should know is that, unlike previous generations, Gen Zers are not afraid to stand up for what they believe in and are comfortable challenging those ostensibly above them in the traditional office hierarchy.
Take pay transparency, a practice that more organisations are embracing, in large part thanks to the introduction of new laws driven by Gen Z demands.
Data from Talent.com shows that more than a third of Gen Z employees report having experienced pay discrimination – more than any other generation. Part of the reason for this may be that this demographic has high ethical standards in the workplace, are extremely aware of inequalities, and expect to be treated equally regardless of age, and so hold employers to high standards.
As a heavyweight employer of centennials, gulf executive and Kerten Hospitality CEO Marloes Knippenberg, believes Gen Zers choose an employer for their values, transparency, and commitment to future generations.
"The Gen Z work purpose is to be loyal to their choices, to learn from them, and to remain unafraid when making a choice for the benefit of the planet and people. This is what drives them day and day out," says Marloes.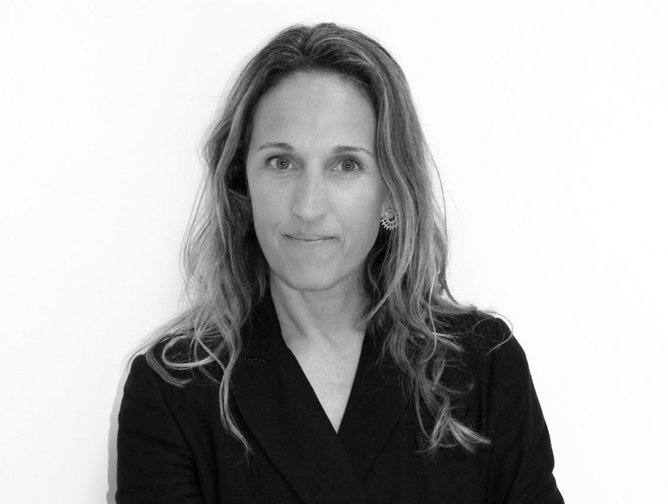 Marloes Knippenberg
Sustainability high on the Gen Z agenda
In particular, centennials hold employers to high standards on the planet, and on giving back to their communities.
"They are the first age demographic to place an incredibly high level of value on the ESG framework and the corporate social responsibility agenda," Shelley Crane, Market Director, Marketing, HR & Executive Support at Robert Half, tells Business Chief.
"This is a generation that has been brought up surrounded by calls for environmental action, equality, diversity and inclusion, and so they place significant value on a business's brand and reputation and will be more likely to turn down a role if the values of the company don't match their own."
While this can and does present a challenge for employers – and many employers may perceive Gen Zers' high ethical standards and ability to stand for what they believe in as a threat – it is also an opportunity for employers to hasten change.
Gen Zers will have different perspectives on many issues which leaders would be well advised to tap into, argues Noura, adding that embracing the Centennial workforce is an opportunity for employers to broaden their horizons and welcome new lines of thought which can lead to greater engagement, productivity, and growth.
Why embracing Gen Z values is good for business
Shelley argues that having a workforce that reflects the culture of the wider communities you operate in has got to be hugely beneficial – in that it helps steer meaningful and impactful business solutions.
"Industry research has found that the most ethical companies outperform competitors in terms of profit and results, so perhaps Gen Zers are on to something extremely valuable if employers are able to harness it," Noura tells Business Chief.
"This generation brings with them an innate understanding of the environmental challenges the world is facing and are invested in finding solutions. After all, it's their future," Noura says.
Shelley concurs. With the wider global community becoming savvier, and in tune with the ESG and CSR agenda, having a workforce that is aligned with these values will build greater rapport with a company's consumers and clients.
"Gen Zers are in tune with the factors that are influencing the world around them including the economic and moral issues of today. The fact that they place so much value on cultural alignment between them and their employer will drive an increasing need for businesses to rethink what makes their brand stand out and how they can attract and retain these individuals," says Shelley.
Key for older leaders is to cultivate an open mindset, says Noura. "They may feel uncomfortable being challenged by a younger team member on opinions and perspectives they have formed using many years of experience.
"But the world is changing more rapidly than any generation has previously experienced, so leaders need agility of thought as well as practice in facing the challenges of tomorrow."
It's a mindset that Marloes has adopted at Kerten Hospitality, to ensure that her hospitality business is future-ready and can cater to future audiences successfully.
"We operate from the premise that Gen Zers are purported to become the largest decision-making power in the next 30 years. And businesses who fail to meet their lifestyle demands now will be indebted to play catchup rather than push for further innovation later."
Marloes points to the fact Centennials choose brands that speak their language, and so as a business, "we choose to agree and learn that language" and this means integrating the future generation into every project, destination, and team at the company.
For Marloes, attracting and retaining Gen Zers means providing them with flexible working options, and her teams work remotely.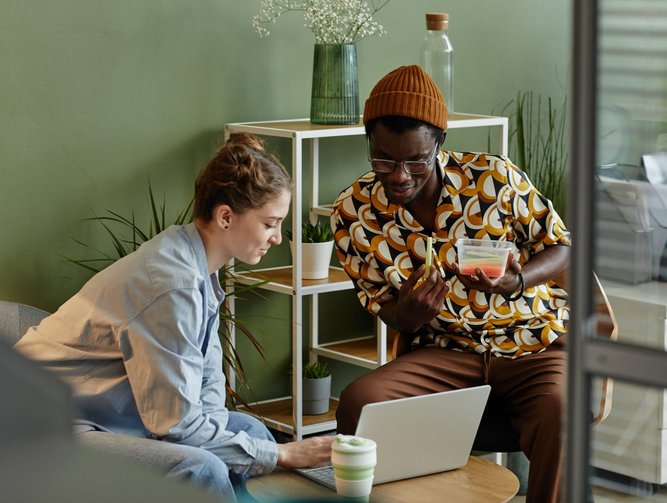 Gen Z have clear expectations about work, and life
Flexible work is important, but socialising and learning matter
Recent research by Talent.com among 2,000 employees found that Gen Z valued flexibility far higher (62%) than Gen X (52%) or Boomers (39%) – unsurprising given that many have only ever known a digital, hybrid working era.
"Gen Z naturally expects to work in a hybrid way in a range of locations, rather than a fixed office," says Noura. "For many, they know nothing else and are also digital natives, so used to collaborating via online tools. This is great news for organisations looking to downsize their office footprint post-Covid and a warning too for those planning to push employees back into a full-time office set-up."
But Lawrence Mohiuddine, CEO, EMEA at Unispace is less convinced. He tells Business Chief that when we think about the broader attributes that this demographic possesses – essentially their general comfort with digital and tech – it is easy to assume they are perfectly set up to be able to thrive in a remote working world.
But Unispace's research suggests otherwise; and while centennials may be comfortable with technology, they want in-person interaction with colleagues, and more so than any age group. Eight in 10 of those in the early stages of their career say they felt disconnected from peers when working remotely, a study of 3,000 office workers found; while 78% said it was easier to bond with colleagues while in-office.
"This desire to be in the physical workplace with others stems from a number of key factors," Lawrence explains, but at the centre is access to learning and development opportunities, with 80% reporting access to training as the biggest driver of a return to the office for them.
Gen Zers prioritise jobs where they can expand their skills and broaden their talents and experience.
"The fact-paced shift to hybrid working that we've experienced has, in my view, led to one crucial fact being overlooked, namely that some of the best opportunities to learn come from those informal moments in the office with more qualified peers."
The challenge this creates for businesses is how to also encourage those from other age groups, especially Generation X and Boomers, back into the workplace to ensure this environment of development and mentorship is created for this up-and-coming workplace population.
When it comes to the actual workspace, Lawrence points to an environment that is conducive to collaboration and social interaction as key to attracting and retaining Gen Zers. "Having areas that allow groups to come together as a larger group, as well as smaller spaces for one-to-one training sessions are a necessity for this demographic."
He points to innovative, bespoke design that allows for flexible use of the office as being a game-changer for businesses in coming years. "Being able to flex and adapt to new requirements will better future-proof workspaces and will aid continued attraction and retention of early careers talent including Generation Z."
However, it's important that these spaces are designed to encourage your workforce to use it, or it may create an issue for Gen Z retention. "They may have sold on the collaborative set-up, but if they are repeatedly facing a deserted office and are not getting to interact with peers, they will swiftly move on."
Adopt a tailored approach to Gen Z
Lawrence tells Business Chief that it is important for employers not to fall into the trap of just assuming that flexibility or remuneration is all this generation wants.
"The drivers and values of Gen Zers are more complex, and relying on narrow incentives that do not provide a more encompassing employment package and access to training will be detrimental to a brand's profile as a great place to work."
Shelley agrees that attracting the next working population requires a tailored approach with the one-size-fits-all solution to hiring ineffective.
While what appeals to these individuals will vary by sector and geographical location, what employers must focus on is information-driven talent attraction strategies, says Shelley.
"Having the evidence of what's influencing this demographic now and staying ahead of how this is changing is crucial. Accessing data that shows first-hand what benefits, perks, and values those in the talent pool they are targeting want from an employer and acting on this information will deliver the best results."
CLICK HERE to read the second part of this Gen Z feature.
MEET THE PANEL
Noura Dadzie, Senior VP of Talent.com
Marloes Knippenberg, Gulf executive and CEO, Kerten Hospitality
Lawrence Mohiuddine, CEO, EMEA, Unispace.
Shelley Crane, Market Director, Marketing, HR & Executive Support, Robert Half