Generative AI is next big boom in business: five startups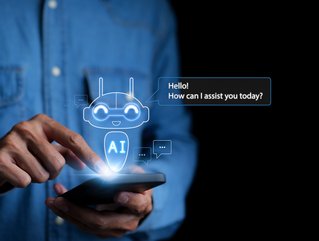 Could the future be generative AI?
Expected to grow to US$391bn in 2023, AI has return to the spotlight, as organisations race to adopt generative AI solutions into their operations
What started out as a single solution known as ChatGPT by OpenAI has quickly flourished into an industry boom with organisations racing to adopt generative AI solutions into their businesses.
In Europe alone, there are now more than 130 startups working with the technology, as well as existing ones leveraging the technology for existing products. Currently in Europe, the most common uses of generative AI include text, audio, ML platforms, and Videos.
With this in mind, Business Chief takes a look at some of the top startups in Europe with the most investment raised.
InstaDeep
Founded in 2014, InstaDeep is committed to accelerating the transition to an 'AI-First World' that benefits everyone. Today the company is a leader in the EMEA region when it comes to decision-making AI products. InstaDeep was recently selected by CB Insights as one of the 100 most promising AI startups in the world for a third year.
InstaDeep was recently acquired by BioNTech SE.
Stability AI
Stability AI, a leading open-source generative AI company, is striving to maximise the accessibility of modern AI to inspire global creativity and innovation. Since the launch of its AI initiative in 2021, Stability AI has developed a community of more than 200,000 creators, developers, and researchers, as well as seven research hubs around the world.
"We strongly believe that our open source ethos provides the definitive path for the creation and access of cutting-edge research. Stability AI-backed research communities are currently developing breakthrough AI models applied to imaging, language, code, audio, video, 3D content, design, biotech, and other scientific research," commented Stability AI.
PolyAI
PolyAI, founded in 2017, builds enterprise voice assistants to carry on natural conversations with customers to solve problems.
PolyAI helps to reduce wait times and free up human staff to focus on calls requiring empathy and judgement. This helps clients to improve customer satisfaction, employee retention, and operational efficiency.
PolyAI has been recognised by Gartner as a Cool Vendor in Conversational AI, by Forbes in the 2023 AI 50 list, and by CB Insights in the 2021 AI 100 list.
Sana Labs
Since its founding in 2016, Sana Labs' mission has been to change the way the world learns. The AI-powered learning platform empowers organisations to find, share, and harness the knowledge they need to achieve their missions.
In 2022, Sana Labs began to harness the power of generative AI to unlock knowledge at unprecedented scale and speed for its customers.
"We choose to build these solutions, not because they are easy, but because they are hard and meaningful. Improving how people learn about solar accelerates the transition to renewable energy. Improving how researchers learn about heart failure accelerates the development of life-saving medicines. This is what we mean when we say it all starts with learning," says the star
Synthesia
Founded in 2017 by a team of AI researchers and entrepreneurs from UCL, Stanford, TUM, and Cambridge, Synthesia's mission is to empower everyone to make video content - without cameras, microphones, or studios.
Using AI, Sythesia aims to radically change the process of content creation and unleash human creativity for good.
Trusted by Accenture, BBC, Google, Amazon, and more, Synthesia is used by thousands of companies to create videos in 120 languages saving up to 80% of their time and budget.