Gold rush in South Sudan as oil prices drop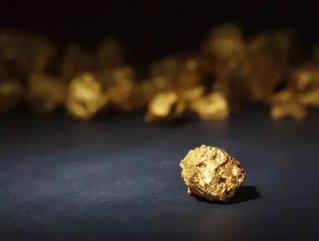 Gold mining is booming in war-torn South Sudan as the oil industry stagnates amid economic chaos in Africa's newest nation.
The conflict between government and rebel forces in South Sudan has seen tens of thousands of people killed since December 2013. The country relies on oil production for almost all its revenue and hasn't officially exported any gold although all that is about to change. Dove Mining of Thailand and Panamanian company 4MB have announced the country's first official gold exports in September. The companies expect initial annual shipments to be worth $500 million with 55 percent of profits to be shared with the government, which has suffered from a cut in the price and output of crude oil.
According to the International Monetary Fund, the economy of South Sudan will possibly contract by 3.5 percent this year, after dropping 13.8 percent in 2016. Inflation was recorded at 334 per cent in May. However, the gold mining industry is bucking the trend.
Related stories
Many of the richest homes to gold deposits are in the south of Sudan, which is currently experiencing armed unrest. The civil war has seen authorities powerless to prevent the gold rush, as miners and traders battle over territories.
In 2016, Cordaid and the Ministry of Petroleum and Mining conducted an assessment of the gold mining sector in two states of South Sudan, between February and May 2015. It claimed that artisanal gold mining in South Sudan 'employs' more than 60,000 people and might indirectly benefit almost half a million. However, "with most artisanal, small-scale and exploration mining taking place in rural areas with abundant small arms and limited presence of government security forces, disputes over land access and ownership exacerbate existing conflicts".